Spain has long been in cahoots with the European Union and NATO in their aggression against Russia. The consequence of Spain's support to prolong the conflict in Ukraine has not worked out entirely well for their local populace.
Europe is heavily dependent on Russian gas and current developments in the region are tensing the local leaders. European leaders had placed a plethora of sanctions on Russia to obliterate its economy. In response, Moscow responded by limiting the gas flow in the region and that has become seriously devastating for Europe.
The Ukraine conflict has resulted in an ocean of problems for Madrid. The food scarcity developed in Africa due to Ukraine's blocking of its grain shipments has already threatened the Spanish mainland with a huge wave of African migrants. A huge risk of an impending wave of immigrants from Africa to Spain is on the cards now. A large-scale food insecurity issue and increased violence in the horn of Africa region have led to the local populace moving northwards into Europe.
Spain's economy is in shatters and the increased risk of immigrants is making matters worse. Additionally, the European Union's latest plan to ration gas amid the upcoming winters has devastated the morale of the Spanish populace.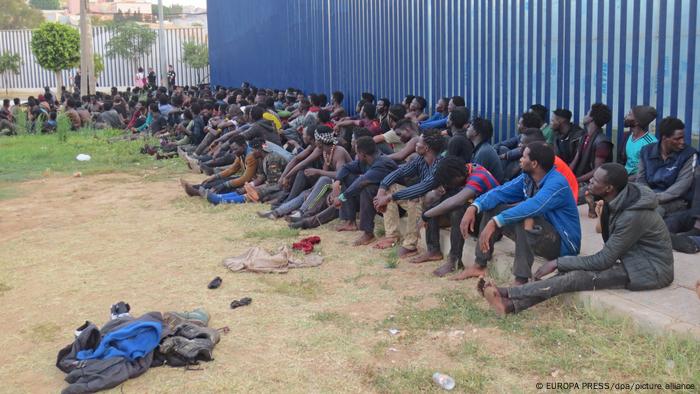 Materializing on the EU's plans, the Spanish Government in order to abide by set targets announced a set of measures on Tuesday aimed at reducing electricity consumption amid a threat of banned imports from Moscow.
The majority of countries would voluntarily cut their energy consumption by 15% by March of the next year under a gas rationing proposal introduced by the EU last month. Although Spain was granted a waiver and permitted to cut its own energy use only by 7%, the government introduced strict measures on energy consumption.
According to reports, the Spanish government will impose hefty fines on anyone who violates the energy limitations put in place as a result of the continent's ongoing energy crisis.
In accordance with a rule published in the official state report, air conditioning in stores, department stores, movie theatres, hotels, and public buildings cannot be set below 27 degrees Celsius in the summer or above 19 degrees in the winter. Additionally, lights in commercial settings must be turned off at 10 pm, and entrance doors must automatically close to prevent air from escaping. Citizens have reportedly been given a week to adjust to the measures which are expected to be in place until November next year.
Also Read: A frustrated Spain asks NATO to spare Russia and instead focus on Africa
The penalties will range from up to €60,000 for minor offenses, to a maximum of €600,000 for serious violations, Spanish newspaper El Mundo reported on Tuesday.
Spanish authorities have brought about the crisis on themselves. In the name of keeping solidarity with the European Union, they have done nothing but attempted to appease the United States and its allies. However, it seems like their actions are set to impact the local population very badly.
Losses due to the sanctions on Russia are heavily affecting the state treasury, inflation has hit record levels and a situation of an impending civil war has arisen in the nation. Civilians are now in a state of total despair and have to pay extraordinary fines for the sins of their leaders.