Macron and his best buddy in the European sphere, Mario Draghi, used to be the solid pair that strengthened EU's policy, as they shared common ground on a variety of problems — from fiscal policy to other concerning issues such as the Ukraine war.
As the political instability ascended within Rome, the ruling 5Star coalition fell short of options and eventually succumbed to the mounting pressure. On July 21, PM Mario Draghi resigned, throwing the country into turmoil. Now, Italy is heading to elect a new government on September 25. 
This election of a new leader in Chigi Palace has concerned France because the right-wing coalition led by Giorgia Meloni, the strong nemesis of the 5Star coalition is leading the polls. 
Jean-Louis Bourlanges, the president of France's National Assembly foreign affairs committee, has concerns: "Draghi's departure is very bad news for France as there was a deep convergence with Macron. Mrs. Meloni is a strong personality who clearly belongs to an extreme right-wing family derived from fascism,"
Deep down France fears that the downfall of the Italian premier comes at a perilous moment for Europe where the unity could be tested by the rise of civil discernment and this could eventually make the relations go tense between France-Italy. 
A Macron Hawk 
On the international stage, from tackling rules on capping the price of gas to building consensus on assisting war-torn Ukraine, Draghi and Macron had common grounds. But, Meloni remained quite opposed to this bosom friendship between the two leaders.
There should be no doubt that over the past five years in opposition, Giorgia Meloni has recklessly attacked the French government and Macron on issues ranging from industrial tie-ups, migrant flows and the much talked Mont Blanc dispute.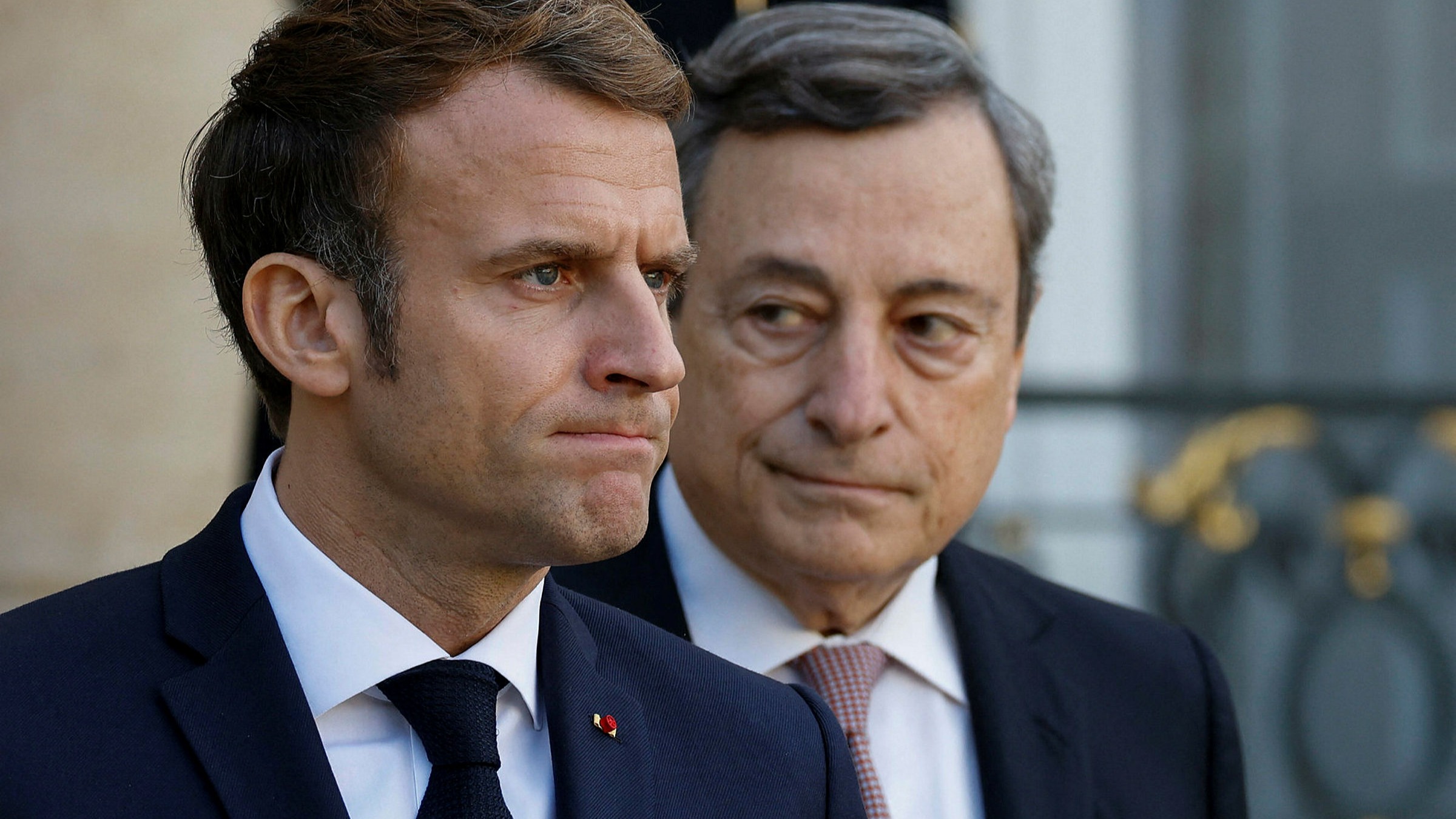 Last week, French Parliament unanimously voted to ratify the Franco-Italian pact which was accepted open-heartedly by Draghi. But in Italy, things didn't go that smoothly. The deal won a green light from the Italian parliament but faced heavy opposition from Meloni's lawmakers.
The emerging leader has constantly lambasted France for taking control of Italian industrial jewels and accused Draghi of being a stooge of Paris. She has also slammed France's intervention in Libya as "neocolonialism," and accused Paris of fuelling territorial disputes. 
So, having Meloni as a new Italian counterpart would bring a sea change to Frances's diplomacy. Macron may need to do a volte-face to confront an upcoming Italy that will be pushing anti-French sentiment with Meloni in the lead.
Read More: Right-wingers assemble: 17 conservative European parties are uniting to create a new Europe
Ominous sign for EU 
Well not only Macron, but election of Meloni might also spell trouble for European Union as she might solidify the black mood against Brussels. 
Meloni has been a vocal critic of most of the EU policies. She once chastised the EU's migration policy and has constantly backed calls for a zero-tolerance policy on illegal migration. In 2020, Giorgia Meloni slammed Germany for Euro Cash demands and stressed that she's taking a page from former U.S. President Donald Trump in her campaign to put her country's interests first.
Furthermore, she is also close to Viktor Orban, The prime minister of Hungary, and also got good pacts with French opposition leader Marie Le-Pen. This makes it even more certain that she might catalyze the Anti-EU sentiments. 
Read More: Italy's next PM is going to be a nightmare for EU
French President Emmanuel Macron and the EU are preparing for the worst as they bid farewell to one of their closest ally in Europe. Now, they have to wait patiently for the outcome of the Italian elections that will arguably change the tune of Liberal politics in Europe.