The image of Vladimir Putin, the president of Russia, is shrouded in mystery and intrigue. Many western pundits today are baffled by Putin's intentions and strategy in Russia's fight with Ukraine.
School of thoughts about Putin
In the West, there are three schools of thought about Putin.
The first rejects Putin as someone who has lost touch with reality, gone mad, or been afflicted with an illness for a long.
It touts how Putin planned to invade all of Ukraine without thinking about the serious consequences.
It assumed how Putin expected to use multiple entry points, employing "shock and awe" tactics against the Ukraine's political and military leaders, and hoped for an easy victory against Ukraine, counting on his huge military over a weaker and smaller adversary. It also depicted Putin as being overconfident in the aftermath of successfully conquering Crimea in 2014 and supporting Syria's Bashar al-Assad in keeping power since 2015.
The second school of thought views Putin as a master strategist, a grand master chess player who is always several steps ahead of his opponents. As per them, Putin's every action is strategic and intended to elicit a reaction. He is a genius who, through cunning planning and scheming, has managed to shape Russia to his authoritarian will and has put an end to all the chaos like Chechnya like a master strategist.
Read More: Ukrainians are in love with Putin and it's no Stockholm syndrome
Russia's strategy in Georgia and the annexation of Crimea are often revered in this second school of thought.
The third school of thought declares Putin to be a dictator. It believes that any opposition to Putin's reign is brutally put down and that his political foes are frequently discovered dead. It anticipates that his rule is marked by the use of propaganda tools or what Russians call "Kompromat". It puts Putin along the lines of Saddam Hussein and Muammar Gaddafi who were dictators ruling their nations with pure despotism.
The ignored truth
However, none of the school of thoughts seem to present a complete picture of Putin.
Putin is not deranged or demented as first school of thought claims. Kenneth Dekleva, a former US physician-diplomat who spent five years in Moscow and who has extensively studied and profiled adversarial leaders for US national security and policy communities has concluded, "I do not find, nor have I seen in over 22 years of closely studying Putin, any signs of mental instability. He is, and remains, a rational actor."
Secondly, the assumption that Putin had planned to occupy all of Ukraine is wrong too.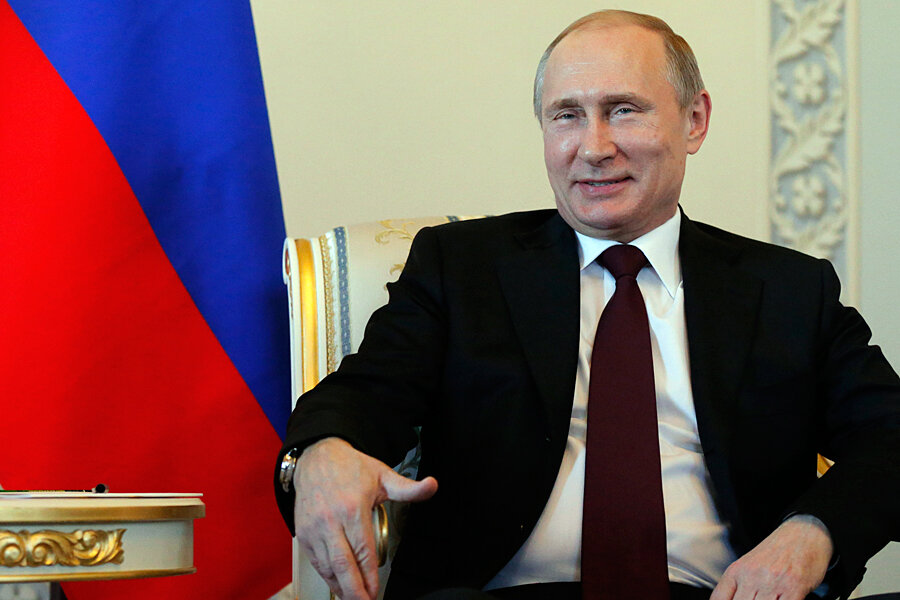 Russian armed forces attacking from the north toward Kyiv and from the south toward Odesa was a pure strategy as their main goal was the liberation of Donbas. Russia's plan was to divert Ukraine's attention and scatter its troops and arms. Once scattered it'd have been easy for the Russians to occupy Donetsk and Luhansk.
He's also not the "master strategist" and is bound to make mistakes. The assumption by the second school of thought that Kyiv would fall in a matter of days didn't materialise either.
Read More: Putin is becoming popular in Latin America, and Biden just can't help shitting bricks
Putin is also widely popular and his popularity has risen after the Ukraine war. According to a survey by the Levada Centre, a non-governmental polling organization, Putin's popularity has risen to 80%, 12 points higher than in February.
Putin is an ordinary leader with an edge in strategic skills. He played smart when he warned outside powers that any attempt to interfere in Ukraine war would "lead you to such consequences that you have never encountered in your history". The statement was seen as an indication of "nuclear war" and warned US and NATO from directly engaging in war. However, he is not suicidal and recently clarified that "no one can win a nuclear war."
Also, the legends about the KGB and Putin's talents are exaggerated too. KGB is just as flawed as any bureaucracy. Jack Barsky, an ex-KGB agent during the Cold War says, "There is a lot of dead wood, a lot of ignorance, a lot of politics. The KGB is not 10 feet tall."
So, Putin is neither stupid nor perfect. Well, the only thing which is true about Putin is he keeps people guessing. One thing that the Western media houses often miss about Putin is that he too is a human and he has his share of strengths and weaknesses, as all of us have.