Nobody is safe in Trudeau's Canada and this must not come as a surprise. But, at least the 'Crime Minister' can save his own skin because he has the power to do so.
The Liberal poster boy of Canada knows exactly how to suppress opposing voices under his regime. This is what he has been doing ever since he came to power. In democratic countries like Japan, India and South Korea, whistleblowers enjoy protection under certain laws but when it comes to Canada, things ought to be different.
According to a recent report, Canada ranks among the worst in the world when it comes to the protection of whistleblowers. The Washington-based Government Accountability Project ranked 61 countries on their whistleblowing protection laws. And guess what! Canada featured with Lebanon and Norway at the bottom.
The rating looked at 20 aspects, such as the capacity to report issues safely within an organisation, identity protection for private disclosures, and the assurance that one won't be in a worse situation than before making a disclosure.
Read More: Justin Trudeau's biggest betrayal of the brave soldiers of Canada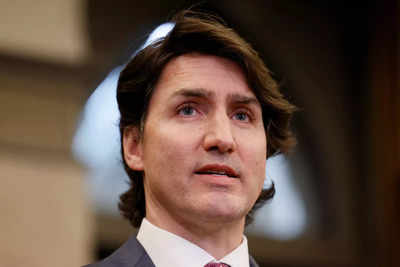 No strong framework
For having a framework in place to evaluate the present law after five years, Canada received just one point out of a possible twenty. It took ten years for that five-year review to take place.
However, in 2017, Tom Devine, legal director of the Government Accountability Project appeared before a House of Commons committee that studied Canada's existing laws. The new recommendations for enhancing protection were unanimously approved but never implemented. Devine has labelled the existing laws as "weaker than a cardboard shield," adding that current protections are "more like a tissue paper shield."
After all, what do you expect out of a 'Kakistocracy'? Nobody but Mr Trudeau is to be blamed. The Canadian Prime Minister is saving his own face. Whistleblowers are entitled to little or no protection in Canada because of one reason- his administration itself isn't short of scandals.
Trudeau wants to save his own skin
You see, Mr Trudeau never gets tired of running into scandals. And in a bid to save his skin he has taken this bizarre approach.
Earlier, during a press conference in January, a Canadian whistleblower advocate asked Trudeau about allegations that his personal scandals play a role in Canada's weak protection of whistleblowers.
"As a government, we have consistently stood up for openness and transparency and brought forward reforms that have supported people coming forward to highlight wrongdoing in workplaces or institutions across the country and we will continue to do just that," Trudeau had responded. But, believing your prime minister of Canada is usually folly.
Time and again, Trudeau has been subjected to scathing questions about political interference in the SNC- Lavalin Affair and a half-million-dollar agreement given to the WE Charity group. Apart from this, he was found to be in violation of the conflict-of-interest act by accepting the gift of accommodation and travelling on a non-commercial aircraft to Aga Khan's private island.
Does Mr Trudeau dare answer any of these questions? Certainly, not. Therefore, he had a different plan- to weaken the protection laws of the whistleblowers in the country.
Good move Mr Trudeau! Now, the only countermove is a strong public demand for stronger whistleblower protection laws.
Read More: When the US had almost poisoned and bombed Canadians
In the whole scenario, Trudeau seems to be absconding to take an active stance because why will he want to spend the rest of his life in jail?
It seems the legal system under Trudeau's regime is tailor-made for him. Framing reasonable laws in this area would be like shooting himself in the foot and will eventually land him in jail.