Poor Canadians! Don't you think the Liberal government is a real pain in the neck? Well, if you don't, then stop burying your head in the sand. It's high time now. Wake up! The 'Rockstar' Prime Minister of your country is not yet satisfied. He wants you to be more vulnerable, and impoverished.  
It's long known that the arrival of the Trudeau government has not panned out well for Canada. Ever since he came to power he can't get enough of lending shockwaves to all the sectors of the economy. 
OPPORTUNITY LOST
You see, now at a time when the world is reeling under a gas crisis owing to the ongoing conflict, Canada could have posed itself as the big gun. The north American country could have become the key supplier of clean energy and could have thwarted European countries' reliance on Russia, thus minting exceptional profits that would have added the needed lucre to the Canadian economy.
But trust your ears when we say this, Trudeau wants Canada to stay poor. 
Speaking alongside German Chancellor Olaf Scholz at a press conference on Monday—part of his three-day visit to Canada focused on energy security and clean technology that is set to culminate with the signing of a hydrogen export deal in Newfoundland on Tuesday—Trudeau seemed to question the "business case" for pursuing LNG developments.
Read More: Canada's Debt to GDP is nearing 150% and that's an economic time bomb
Ever since the war began, Germany has been pitching Canada as a reliable supplier of energy but the big talks never reached the power quarters of Ottawa.
"We are in a situation in the short-term, where we will do what we can to contribute to the global supply of energy by increasing our capacities… And explore ways to see if it makes sense to export LNG and if there's a business case for it, to export LNG directly to Europe," Trudeau said.
"But in the medium-term and long-term, Canada can and will position itself to be a key supplier of energy to the world in a net-zero economy. And that means investments in hydrogen, it means more investments in critical minerals… it means investments in a range of solutions."
You see, this comes at a time when public debt in Canada is hitting record levels and is at the third highest amount since World War II. Perhaps, Trudeau eyes the dream of burdening successive governments and future generations in Canada. 
Make no mistake, Trudeau's government has increased per-person debt by 35.3 per cent since 2015. The Liberal government's policies are neglecting the principles of sustainable development and are pumping an unreasonable amount of money into the economy by raising debt.  
Be it anything, Trudeau's Canada at the expense of its own economy, is shamelessly filling the coffers of the once poor backwater, Guyana. The opportunity that Canada could have easily grabbed is now making Guyana become one of Latin America's shining economic stars. Guyana is headed to soon be a key player in the new global energy map.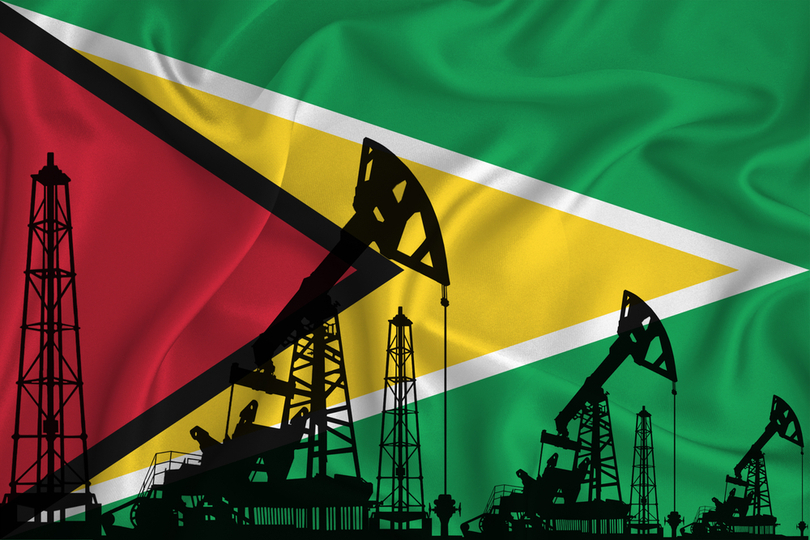 The Guyanese economy is expected to increase by an astounding 47% this year, according to the International Monetary Fund (IMF), despite the possibility that the rest of the globe may be entering a recession.
Read More: Data shows consumers in Canada have gone broke over the past 7 months
According to Rystad Energy, government revenue from oil production is on course to top $1 billion this year, driven by the offshore Stabroek block. In 2030 and 2036, respectively, this amount may reach $7.5 billion and $16 billion.
Certainly, Canada missed the boat.