Spit in the sky, it falls in your eye
The famous saying perfectly epitomizes the sorry state of Kazakhstan's President Kassym-Jomart Tokayev. Swayed by the West's hefty promises, Tokayev lately left no stone unturned to rock Putin's boat. In order to appease the EU, Tokayev in July declared that he will supply oil to Europe to help it brave the Russian energy assault. 
Russia is one step ahead by all means
Earlier in June, the president said that he will not recognize the eastern Ukrainian separatist republics of Donetsk and Luhansk as independent states. But Russia's oil strike on Kazakhstan was all it took to tame Tokayev's masochism. Russia has so far halted Kazakh oil supplies to the Black Sea via The Caspian Pipeline Consortium (CPC) four times this year. The pipeline passes through Russia and is Kazakhstan's biggest source of revenue.
Read More: Putin has officially begun the Russification of Kazakhstan
So, you see, Russia holds considerable economic leverage against Kazakhstan, like any other Central Asian country. And that's why Nur Sultan can never go out of its way to rub Russia the wrong way, regardless of which leader commands the power. 
Practically speaking, Russia always has Kazakhstan at its disposal, and it can make Tokayev dance to its tunes with ease.
For example this: Russia is now looking forward to turning Kazakhstan into its major defence supplier. Last month, Tokayev signed a decree allocating an additional 441 billion tenge (or $939.5 million) to support the country's defense sector, increasing total spending by nearly 1.5 times last year's $1.7 billion budget. Interestingly, the country has also halted the export of its weapons for 1 year.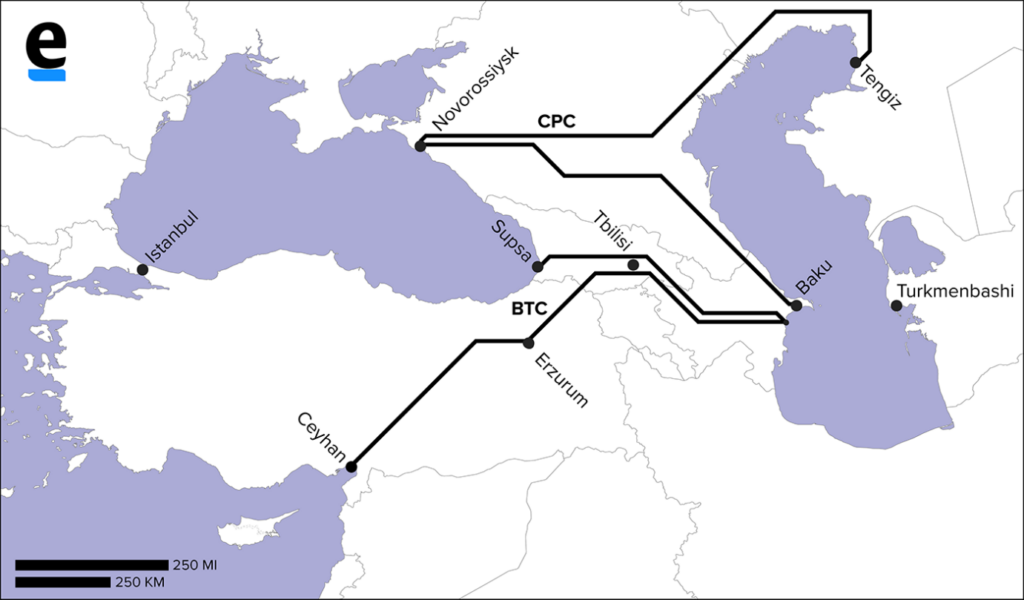 For the unawares, Kazakhstan produces a wide range of military equipment, including boats, armoured vehicles, machine guns, grenades, torpedoes, and protective equipment. It is evident that Kazakhstan might be stockpiling weapons to arm its military to the teeth. Some experts in the West fancy that Kazakhstan might be planning to wage a war against Russia.
Although, such tall claims hold no ground. Firstly, Russia this January demonstrated its unchallenged military supremacy when it sent its troops into the country and helped Tokayev suppress the protests and reinstate stabilization. Tokayev understands that Putin's auspices are a prerequisite for his regime to stay in power. He is living on borrowed time, and he is definitely not in a position to poke Putin in the eye. 
The fact of the matter is that Russia's defence manufacturing sector is stressed-out and overburdened in the aftermath of the Ukraine war. Russian deputy prime minister Yuri Borisov in July had acknowledged, "The burden on the Russian defence-industrial complex has increased significantly. In order to guarantee the supply of arms and ammunition it is necessary to optimise the work of the defence-industrial complex and enterprises working in co-operation with the defence industry."
Furthermore, Russia is overwhelmed with arms delivery commitments to Asian and African nations. So, it's highly likely that Russia might be striving to use Kazakhstan as a defence manufacturing base for itself. It will also generate massive employment opportunities for the Kazakh people, and help Russia expand its economic influence over the nation. For Russia, it would be a win-win scenario, as it will also ease off the burden on the Russian defence-industrial complex.
On the other hand, Putin has also issued a decree to expand Russia's military size. On Thursday, Putin ordered the Russian military to increase its number of soldiers by 137,000 to a total of 1.15 million servicemen. To arm these new personnel, Russia could use Kazakh-made weapons and ammunitions without really bothering its own defence industry. 
So, the West's 'Mission Kazakhstan' seems to have fallen flat here, where it's Europe, yet again, at the receiving end.