October 16 is a red letter day for China. The CCP is about to hold its high-level Congressional meeting at which President Xi Jinping eyes gaining a rare third term at the helm of the world's second-biggest economy.
But, it looks like the communists would be turning over a new leaf. Xi might become the president for a third consecutive term. But, his dictatorial approach might get poached by CCP's veterans. Yes, you heard it right, Want to know how? Stay tuned for more information…
According to Radio Free Asia, three renowned CCP veterans have published an open letter addressing members of the CCP. As per the report, the CCP veterans have chastised Xi's expanding personality cult and consolidation of authority.
The open letter is penned by CCP elders Dong Hongyi, Ma Guiquan, and Tian Qizhuang, which were once important voices within CCP. The elders are no longer active party members in important positions. But, this open letter has enough power to turn the tides against Xi's dictatorial approach.
The content of the letter merits a deeper look at what the old guns of the party still living in China think about the degrading standard of authority in China.
Democracy in China
The three CCP veterans have left no stone unturned to chastise the megalomaniac leader. But, they have penned something more that could push Xi into a catch-22 situation. The Veterans are talking about a democratic China. This may sound astonishing. But, it's true.
The CCP veterans have called upon the party members to amend its charter and delete the phrase "the party will lead in everything," as it grants "unlimited power" to the ruling party.
The letter irks: "The main problem our country faces today is that party committees have too much power, and their reach is overly long. CCP's only motive nowadays is tiling other people's land"
Furthermore, the veterans stressed: "For the party to lead everything goes against common sense and logic. The cults of personality have been linked to the rise and fall of many empires."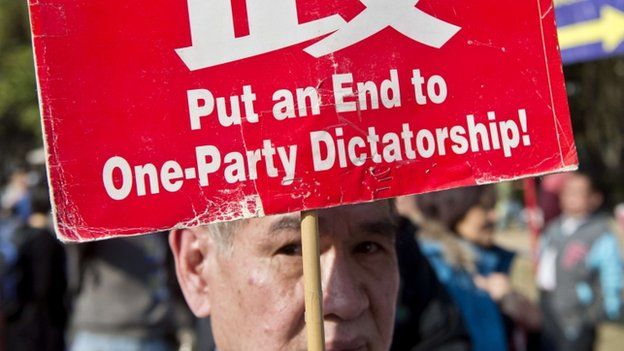 The veterans stress, that Xi's totalitarian approach has seriously affected the party's credibility, but CCP is turning a blind eye.
The letter also slammed the Chinese judiciary citing its lack of independence, and for failing to punish those behind the start of the COVID-19 pandemic in Wuhan.
Read More: 'Dead pigs don't fear boiling water,' brave Chinese youth tell CCP
A Clarion Call
Now, What exactly could this letter do? Well, taking into consideration that the former CCP members who wrote the letter were important leaders, the party's active participants would need to pay attention.
The letter suggests that the following section be added to the CCP's constitution by its members on 16th October. The amendment stresses: "All public powers must be legally authorized and operate openly and transparently within their clearly defined power margins, responsibilities, deadlines."
Reportedly, Chinese Premier Li Keqiang has already voiced his support for such reforms within CCP's constitution. But, Xi, who favors a totalitarian approach to administration, has never placed a lot of emphasis on that.
Common Chinese are extremely tired of Xi's dictatorial rule. Common Chinese are so fed up with the CCP's policies and machinery that they have even stopped bothering about the authoritative actions. Why do you think a series of revolting anger is expressed nowadays without any fear of CCP?  There is a sense of hopelessness and fear in China due to the CCP's tyrannical decisions and autocratic regime.
Furthermore, Shrinking economic opportunities and crackdowns on Xi's opposers have made people worry about their future.
Read More: Chinese censors and police lay down their tools in Shanghai
The letter will undoubtedly have an effect on Xi's 'possible' third term. Veterans have made it abundantly clear that reforms are need of the hour because, under the current law, President's constant mistakes are resulting in a catastrophic outcome for the nation and its citizens.
Will CCP members now regain their consciousness? That is a question that will soon have an answer.