We thought Canada topped the list of one of the best countries to live in. Even the Ukrainian refugees thought so. And believe us, Canada's living conditions are different from your country.  
Imagine you live in a house where every wall sounds empty. Where the floors shake. The house is so 'not soundproof'. And to top it all off, the house is pricey too. Will you even think of purchasing such a property? No, right.    
Canada is a dream destination for many. It offers you a quality of life any one of us might desire. Well, that is what makes it stand out from a horde of countries. But wait, you are probably mistaken. The state of affairs in the country is so horrible that even people fleeing a war-torn country to save their skins are complaining. 
Sounds strange! You see, Ukrainian refugees fled the country after Russia started its military operation in the country. They sought refuge in one of the safest and friendliest nations in the world. And guess what, the dart landed in one such country. Canada. But, ironically, now those 
Ukrainian refugees regret even playing that dart game because their lives in Canada have turned hell-like.  
Read More: 
A false promise made by US and Canada that devastated Europe 
When Russia invaded Ukraine, a horde of people came to British Columbia just to find themselves thrust into the province's ultra-competitive rental market with little help finding a home. Now, they wish they were warned about the provinces' pricey rental markets, owing to which many of them are still unable to find a place to live.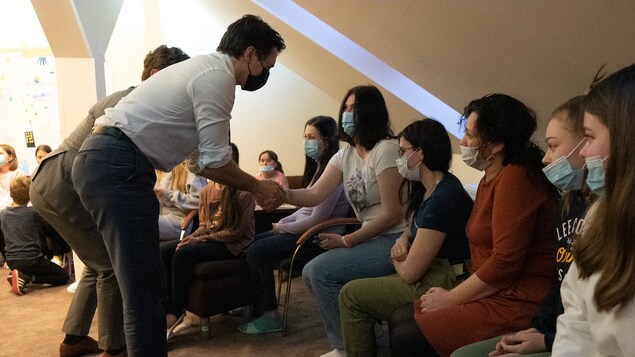 One of the refugees said, "When I go to see a house, there are 15 people, 20 people, 30 people waiting there."  
Refugees are expressing shock at the rental prices that even small spaces can garner, especially after burning through most of their funds and spending close to $7,000 on protracted, zigzagging flights into Canada. 
Ukrainian refugees say they are going crazy. They are being offered small basements for $2,200, in British Columbia. 
Some of the refugees are documenting their struggle on TikTok while comparing their condos in Ukraine with Canadian apartments and complaining about the unreasonable housing prices in Canada. 
In fact, some say they have found good apartments in Alberta and Saskatchewan. Turns out liberal provinces are not able to support their refugees.
Well, not just the cost of living, but public transit, employment, health, and every other thing is also becoming a knotty problem to deal with. Not to mention, the smell of weed in downtown cities is also disturbing the Ukrainian refugees.
One refugee said "In Ukraine, we had a very, like good, normal life and now we have to go and find help everywhere, to ask for help, discounts and everything and it's not a good situation," "It's difficult because I wasn't expecting Canada to be like that.
Well, what else can you expect from Trudeau's Canada? 
Well, as ungrateful as these refugees may sound, it appears that living conditions in Trudeau's Canada are so miserable that citizens of a war-torn country are regretting seeking refuge in it. 
And, it's embarrassing enough to know the Ukrainian refugees are inviting Canadians to visit their country after the war is over to see its natural landscapes and beauty.