The Italian elections are now becoming a big cheese for the globe. For the last 70 years, the world has been ruled by the liberal sisterhood. But, not anymore. According to Politico, the upcoming rightwing Italian government has vowed to forge ties with Israel in a manner like never before.
Reportedly, the leader of Italy's far-right League party, Matteo Salvini, has promised to recognize Jerusalem as Israel's capital and relocate the embassy from Tel Aviv. This would be a significant shift in stance by the European nation.
As the rightwing is making a grand entry into the EU, this move marks a major significance in geopolitics. If one remembers correctly, the former President of the United States, Donald Trump also relocated the U.S. embassy to Jerusalem in 2018. At that time, he was strongly condemned. Furthermore, even Brusells condemned Trump's action.
Death of liberal Sisterhood
For the last 70 years and prominently after WW2, the west has maintained its allegiance to liberal values—or what we like to call the Liberal sisterhood. In which, other western nations have simply followed whatever the US or any major ally has done or commanded.
But, the Ukraine war has changed it once and for all. There is a clear reversal trend as the left keeps losing ground, more Right-wing leaders are anticipated to emerge. So, Liberal Sisterhood is definitely in its last days.
Italy: A Bright Spark for Right-wing
Italy is about to become a bright spark for Right-wing governments across the globe. For the first time since 2008, Right-wingers are going to make a grand return in Italy.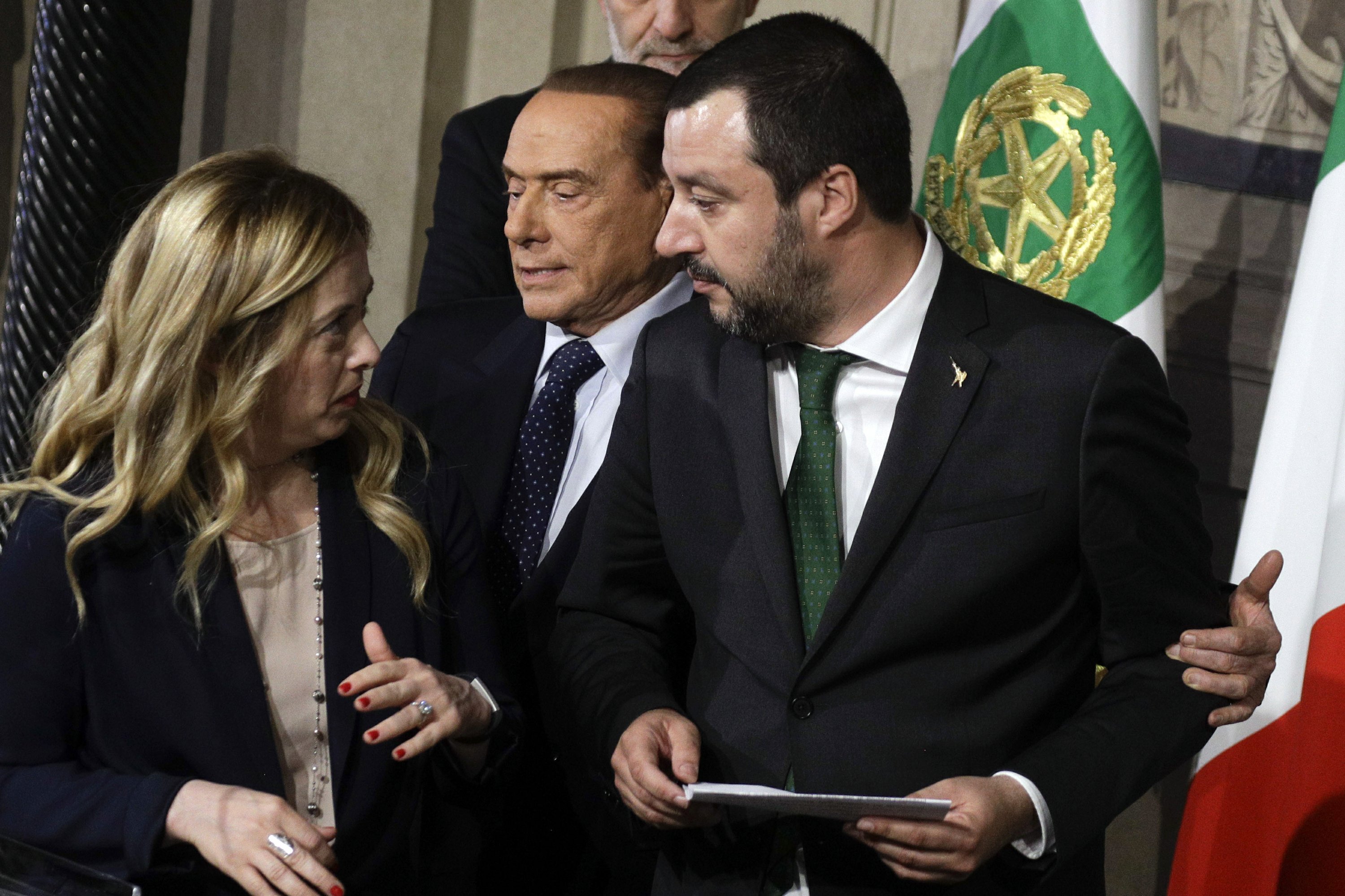 If the opinion polls are to be believed, Giorgia Meloni-led Brothers of Italy is poised to win around 24 percent of votes in the upcoming elections, a big leap from the 4.4 percent it won five years ago when it wasn't considered more than a fringe force.
Whereas, the Right Wing coalition could sweep the Italian parliament with an overall 49.2% votes. If the Brothers of Italy prevail at the polls on 25 September and the 45-year-old Meloni indeed becomes the PM, she would be the first female premier of the country since WW2.
Furthermore, Giorgia Meloni and Matteo Salvini's alliance this year has already made it apparent that it plans to collaborate with other governments who share its views.
Read More: A Viktor Orban moment is a given in Italy, and EU's left-wing intelligentsia can't believe their eyes
Helping Israel against Iran
Salvini's statements have come at a time when US and Israel are having a hushed stand-off over the JCPOA deal. Just a few days ago, Israel has given a stark warning to the west that it wouldn't allow the JCPOA deal to return.
The nation has already started to prepare for military strikes on Tehran, according to Mossad Chief.
Israel is recognized as a crucial western ally. However, none of the western countries are troubled by Israel's plight. They merely desire the JCPOA deal at any cost.
The liberals have a soft corner in their hearts for Palestinians. As both Israelis and Palestinians claim Jerusalem as their capital, the West has never accepted Jerusalem as Israel's capital.
It has simply declined to take a position on the fate of the holy city, saying it's a topic to resolve by negotiations and peace. Furthermore, all of the west's embassies are established in Tel Aviv.
In the midst, Salvini has turned over a new leaf and given a clarion call that Israel's concerns would be addressed. Italy's Right-Wing is addressing a matter that has been ignored for years because of liberal fears.
Read More: Now, Italy begins backtracking on its promises and extending an olive branch toward Russia
A Sense of Brotherhood
This is exactly what brotherhood looks like. When one brother is in trouble, the other brother will step in to help, and that is exactly what is about to happen between Israel and Italy.
The new Italian administration will undoubtedly promote Right-Wing Brotherhood. The victory of Giorgia Meloni as Italy's prime minister would be a dreadful nightmare for the West because, under her, Italy's foreign policy would only be concerned with like-minded countries who have problems with migration, the EU, and most significantly, ridiculous liberal values.
Meloni is already fairly close to Donald Trump and has strong relations with the RW PM of Hungary, Viktor Orban. Additionally, she participates actively in CPAC (The Conservative Political Action Conference is an annual political conference attended by conservative activists and elected officials from across the United States and beyond).
Read More: Liberal Germany ensures that Right-wing leader Giorgia Meloni wins Italy by a landslide
For more than 70 years, liberal sisterhood controlled the world. Now, the Right-wing brotherhood has started to emerge in Italy. Italy's support of Israel over Jerusalem has embarked on a new trend.
Countries like India, the United Kingdom, the USA, and other African countries will help to cement these tendencies in the future. Now, a global RW is going to emerge.