Putin has taken Europe to the cleaners. He is delivering blows after blows to Europe. The consequences of cutting down the supply of oil and gas to Europe, by Russia, have started to emerge. And, trust us, it's not a good picture for Europe.
The European countries sanctioned Russia in light of the Russia-Ukraine conflict. With this senseless move, Europe had dug its own grave; European economies are dealing with a sky-high inflation rate reaching its highest level since the 1980s. The continent is on the verge of de-industrialization, and the signs have started materializing.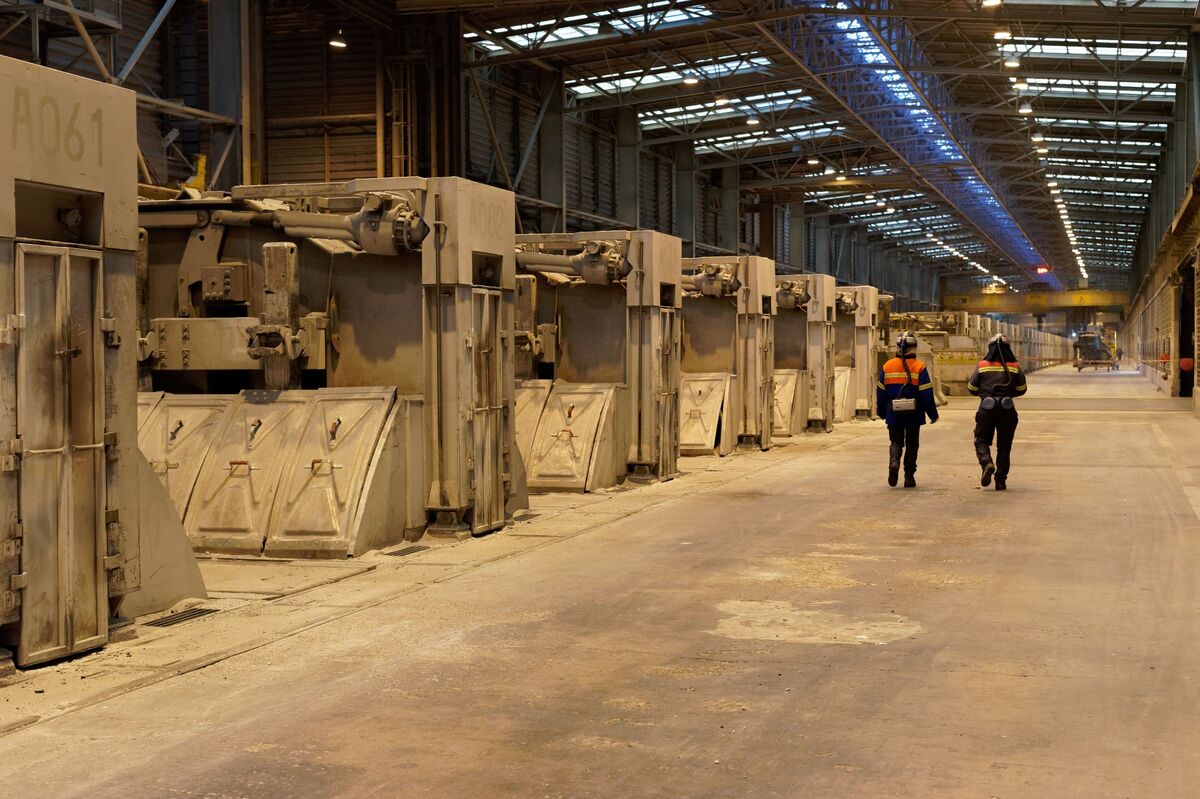 Aluminium plants shutting down across Europe
This year, the production capacity of aluminium smelters in Europe has continued to decline. Similarly, the price of power in Europe has increased significantly this week as a result of the "North Stream 1" gas pipeline's indefinite suspension by Russia. These are nothing but the direct results of the Russia-Ukraine war.
According to reports, insiders in the sector have revealed that the capacity for producing aluminium in Europe has already been reduced by more than 1 million metric tonnes.
Smelters across Europe are starting to shut down or having to reduce their output capacity.
Read More: For the first time, Europe gets a nuclear threat from (not Russia) Ukraine
The Dunkirk aluminium smelter, in France, announced a reduction in the production of more than 20%. Additionally, the production of Alcoa's Norwegian aluminium smelter will be reduced by a third, and Norway's Norsk Hydro (one of the biggest aluminium producers in the world) has also announced intentions to shut down its Slovakian aluminium smelter by the end of September.
Additionally, Europe's output of aluminium has decreased to its lowest level since the 1970s.
The reason for the mentioned chaos is "electricity". Ballistic missiles, soda cans, car frames and practically everything else are made of aluminium, but it takes a lot of energy to produce it. Data shows that it takes about 15 megawatt-hours of electricity to produce one tonne of aluminium, just enough to power five German households for a year.
There is no doubt as to why the European aluminium sector appears to be in the midst of an unparalleled "crisis of survival"; the reason being suspension of Gazprom gas supplies and the worsening power crisis.
The choice to shut down a smelter in the aluminium industry is daunting. Because it will take months and tens of millions of dollars to restore it after the power is cut and the manufacturing building cools down to room temperature.
According to Wang Yanchen, general manager of SMM's London office, the highest electricity price in the French spot market right now is 626 euros/MWh, almost three times higher than the highest electricity price of 257 euros/MWh on February 1st.
The total capacity of European aluminium production is around 4.8 million metric tonnes. Now, the production capacity has been reduced to more than 20% to 1 million metric tonnes.
As electricity is so expensive, according to Wang Yanchen, European aluminium smelters may further cut back on production before winter.
Definitely, the shutting down of aluminium smelters will impact a lot of industries.
Read More: Russia's version of the new world order is out
Russia mints money
Amidst this, after shutting down aluminium smelters across Europe, Russia is selling its aluminium to the continent. According to a Reuters report, the EU and the US have increased the imports of aluminium and nickel, by up to 70% between March and June.
The largest producer of aluminium outside of China is Russia's Rusal, which supplies around 6% of total global production.
The EU is the largest importer of unwrought aluminium from Russia in the four months after Russia invaded Ukraine, bringing in an average of 78,207 tonnes per month in March–June, 13% higher than during the same time previous year.
EU ups #Aluminum imports from #Russia by 13%

While #Europe's cars can't fill up with gas/petrol from Russian #CrudeOil, the cars can be made with Russian#aluminium #metals #MiningNews pic.twitter.com/fJoEJ8Rl4A

— Prof. Michael Tanchum (@michaeltanchum) September 6, 2022
The statistics indicated that from March to June, imports of Aluminium and Nickel into the EU and the US totalled $1.98 billion.
Therefore, after closing down aluminium smelters in Europe, Russia is minting money by selling its own aluminium. That's a crafty way to do business.
Well, that's how Putin's Russia operates nowadays. Europe has no one but itself to blame for the mess it created by sanctioning Russia. Not only this, but they have brought seven packages of sanctions against Russia, which only exacerbated the pain. Well, it's rightly said, "If you find yourself in a hole, stop digging."