We have been detailing to you the damages that Trudeau's misguided policies are doing to the Canadian economy. Although Trudeau has occasionally reiterated his emphasis on "growing the economy", his policies have led to weaker, rather than stronger, economic growth.
Today, record-high jobless rates, increased government debts, inflation, and rising interest rates, all define an average Canadian's life. The nation is now experiencing several crises, including those related to housing, food, and health.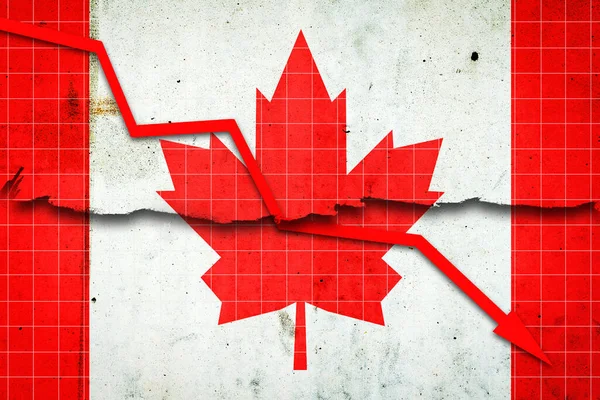 No doubt that all of this is causing an all-time high public discontent as well. Canadians are now realising and regretting the price they have paid for bringing this government to power. And very soon, they are going to vote this lethargic government out.
Unsurprisingly Trudeau's farewell gift to Canadians is as unsettling and will have a daunting impact on the country and its economy in the future as well.
Read More: Canada is in recession but Alberta isn't, and Trudeau doesn't like that 
Trudeau's sadistic policies
In the truly moribund state of Canadian economy, how is the federal government trying to deal with it?  What approaches does it have to improve the dire situation? Well, the answer is by deteriorating the economy even more! The Bank of Canada argues that the only way to combat inflation is to further weaken the economy.
According to Carolyn Rogers, senior deputy governor of the Bank of Canada, reducing inflation will require a time of slower economic growth.
Surely, this is one way to control inflation, but it is not the best way.
You see, the Bank of Canada is currently attempting to resolve the issue through "demand destruction". What does it mean?
It simply refers to a long-term or continuous decline in demand for a certain good as a result of ongoing high prices or scarcity of that good. Consumers may conclude it is not worthwhile to purchase as much of that good or look for substitutes, as a result of persistently high prices.
People are just unable to support themselves, so they consume less. In simpler words, lower consumption will ultimately lead to lower prices, which causes inflation to decline.
But, there's a catch:  a sustained decline in demand is never healthy for the economy. This is economics 101.
The Right Approach
What liberals should aim to achieve is to bring policies that are not hostile to productivity, rather than going for the ones that disincentivize work and punish productive Canadians/productive sectors of the economy.
Well, liberals surely do not know how to retain productivity along with economic growth. They refuse to take the simple, common-sense measures that could generate real productivity growth and help the economy grow.
What are these measures?
CPC frontrunner Pierre Poilievre has advocated some of them, which include- Restrained federal spending, tax cuts, eliminating the carbon tax, removing government restrictions on the energy sector, and scrapping things like the ArriveCAN app that are devastating the tourism sector. And, also a new leadership at the Bank of Canada who refuses to enable massive deficit spending.
Poilievre believes that these policies may actually promote productivity growth. Increased output from increased productivity would result in lower prices for the goods produced.
Further, people would have more incentive to work, and make money and not to mention the energy sector would attract significant investment to the nation.
You see, in absence of all the above-discussed measures, taming inflation can only be done by destroying demand. And that's what your government is doing.
Read More: Biden snatches a project that was worth billions of dollars from Canada
But will the current administration ever consider this?
No. Since this goes against the liberal agenda, Trudeau will continue to carry out his irrational policies, which have had a significant negative effect on the Canadian economy and will continue to have so in the future.
The results of the declining productivity are already visible; Canada's per capita growth has now been declining for some time. On a person-by-person level, Canada is becoming poorer as a country.
So, Canadians who have realized, what Trudeau's administration has done to their lives will definitely vote him out. Yet, they will have to accept this gut-wrenching farewell gift of the 'crime minister' as well!