In a bizzare advice, a British organisation is asking food-scarcity hit African nations to start eating insects, a report in The Guardian has said.
It has listed African caterpillars, migratory locusts, and black soldier flies as some of the insect delicacies on the menu for the locals to eat.
The project is expected to run from March to December 2022 and is currently in operation in the North and South Kivu provinces of the Democratic Republic of Congo (DRC).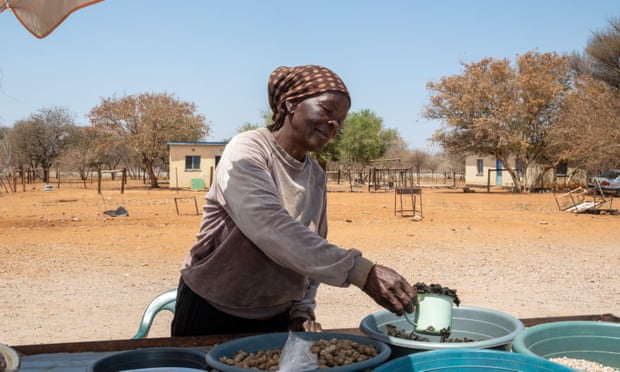 According to relief organizations, consecutive years of inadequate rainfall in the Horn of Africa have resulted in the worst drought in 40 years and millions in Africa are facing the threat of starvation.
UN's World Food Programme (WFP) in a report has stated that over 22 million inhabitants living in the Horn of Africa face the threat of starvation.
In the midst of such an alarming food crisis, is an advice for the Africans to live on insects even appropriate? Instead of offering a helping hand and providing the necessary relief why must such an advice be given to the African nations in the first place?
The truth is Europe is hiding its own failures.
As a consequence of the war in Ukraine, energy prices have surged with Russia reducing gas flows to the continent in retaliation for sanctions imposed.
Farmers and food producers in Europe have also warned of seasonal shortages and significant price increases across a wide range of everyday products this winter, according to a report in the Financial Times.
It further stated that, two of the big food producer associations, Copa-Cogeca, the EU farmers' union, and Food Drink Europe and PFP, have that said their members had already begun to close operations and reduce their output, as they asked for the food chain to be exempt from any European plans to ration energy.
Also Read: A UK based company is dumping its waste in Africa and calling it a "job opportunity"
"The latest increases in energy prices, especially natural gas and electricity, threaten the continuity of agri-food production cycles and therefore the ability to continue delivering essential agricultural commodities, food products and feed materials," they said in a statement ahead of an emergency meeting of EU energy ministers in Brussels.
The threat looms large on energy-intensive food factories across Europe which could be forced to shut down if natural gas shortages spark rationing. Germany has already enacted the second of a three-stage emergency plan, and the next could trigger shutdowns across industries. The UK also has a plan that involves reducing or cutting supplies to factories. Such worst-case scenarios could result in even higher grocery costs. Thus Energy Crisis in Europe has triggered apprehensions on its food security as well
The West is known to only cater to its own selfish interests, that too at the cost of lives of other people. In the present scenario too, the west in order to secure its own food supply has stooped to a level so low that humanity has been put to shame. This supposed food programme of The West shows the depth of prejudice against the Africa runs in their minds. The west has always considered Africa to be a land of savages and therefore, not worthy of a dignified life. This false notion of self-entitlement, to tell others what to eat, what to wear or rather how to live needs to be shattered.
Therefore, its advice for Africa to eat bugs to deal with a similar crisis is hypocritical of epic proportions especially when there's always a 'disgust factor' associated with eating bugs in Europe.