Indonesian President Joko Widodo is in a pickle. In recent times, Jakarta has become a hellhole for ordinary Indonesians as hundreds of Islamists have taken the streets against the Joko Widodo government's decision to raise fuel prices.
Prices of gasoline and diesel fuel jumped by about 30% last month after President Joko Widodo announced cutting fuel subsidies to reduce the country's multibillion-dollar budget deficit. The price of gasoline rose from about 51 cents to 67 cents per liter and diesel fuel from 35 cents to 46 cents.
After which, the Islamists blocked streets leading to the Presidential Palace. Many demonstrators were seen wearing white Islamic robes, filled with a major thoroughfare. Many waved red and white national flags and flags bearing the Islamic declaration of faith.
The situation is quite tense in the country as the protests are becoming a bitter pill to swallow for Jakarta. Most of the protestors are students and workers, who have been bosom friends of China for a long.
Joko Widodo on a Rocky chair
The protests are being organized by a conservative Muslim alliance that once held mass demonstrations in 2016 against Jakarta's ethnic Christian governor, Basuki Tjahaja Purnama, which led to him being imprisoned for blasphemy.
Now, these Islamists have locked Jokowi in crosshairs. Ahmad Khozinudin, one of the protest coordinators, condemned the government's decision and lambasted Jokowi like never before.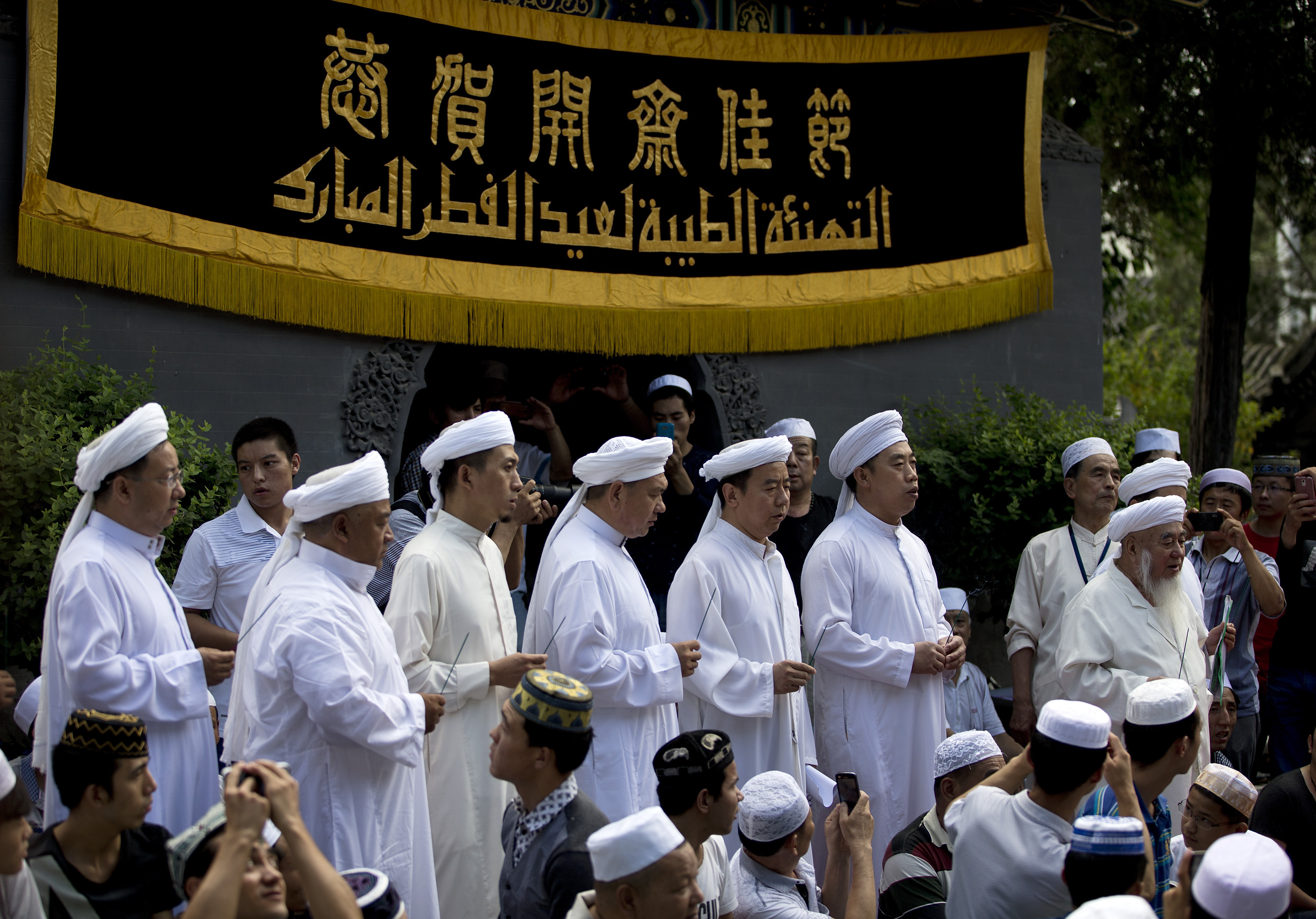 Ahmad stated, "people were already suffering from the COVID-19 pandemic and the price hikes would further increase their woes." He along with protestors chanted " Allah hu Akbar" i.e. God is great, and "We stand with workers" near the blocked roads.
For years, the authorities had kept fuel subsidized to keep inflation in check in Indonesia, the country with the single largest population of Muslims.
The simple explanation for this is that fuel prices are a politically sensitive topic that could lead to further price increases and potential massive protests. Fuel price hikes in 1998 prompted riots that contributed to the downfall of longtime Dictator Suharto.
Recent protests are just another sign that perhaps history is repeating itself. The removal of subsidies in Indonesia, however, might merely act as a trigger point. The real reason behind these protests could be something more vicious.
Read More: Russia gives wings to Indonesia's new capital Nusantara, while Widodo snubs China
China at the play
All fingers should be pointed at China which has had long interests in Indonesia. Firstly, the protests have triggered immediately after Xi and Joko Widodo met in Beijing.
Secondly, when Joko Widodo was elected into power, Xi was walking in the air. However, Joko Widodo turned into a very practical leader rather than a full-fledged Chin-dove. He kept close ties with both West and China.
Joko Widodo even took some steps that had made China cold-sweated. He dreamt of making Indonesia a home of EVs for the world. Indonesia itched to make the most of its rich natural resources by developing an electric-vehicle supply chain within its own borders aiming to curb reliance and resource exports to China. Then, he even gave a big NO to Chinese investments in its new capital Nusantara.
Furthermore, even common Indonesians are no fan of China at all. However, that's not the case with Hardcore Islamist parties in Indonesia, which are currently breaking havoc in Jakarta.
China has expanded its soft-power clout in Indonesia in recent years to accompany its growing economic and political foothold in Indonesia. Despite ideological differences, CCP has influx huge amounts of money into Islamist parties in Indonesia. At least five Indonesian political parties have established ties with the CCP.
China even lured students to be quite dovish towards them by providing scholarships. Now, these students and political parties are trying to lock horns with Joko Widodo like never before.
Read More: Indonesia now has its first Sharia-compliant province, and that's disastrous
 No doubt, China has developed bad blood toward Indonesia. Jokowi may have been aware that this would occur to him very soon.
This may be the reason behind his strong efforts to change the constitution and perhaps permit the adoption of Sharia law by provinces. Now, his administration is undoubtedly going to face hefty challenges.