One year ago, Uncle Joe gave Emmanuel Macron a major blow when he persuaded Australia to cancel its submarine deal with France. The new deal came to be known as 'AUKUS', where US and UK vowed to fulfil Australia's nuclear submarine needs.
However, because of the AUKUS's delayed arrival, Australian PM Anthony Albanese lost interest in it. Now, Canberra is in the mood to depart from AUKUS, and guess who saw this as a window of opportunity? Yes! Paris! It is now eyeing to make a grand return with its 'counter offer'
According to the navy recognition, French President Emmanuel Macron has offered his Australian counterpart, Anthony Albanese, four submarines, despite the AUKUS security pact being described as a stab in the back by the French Authorities.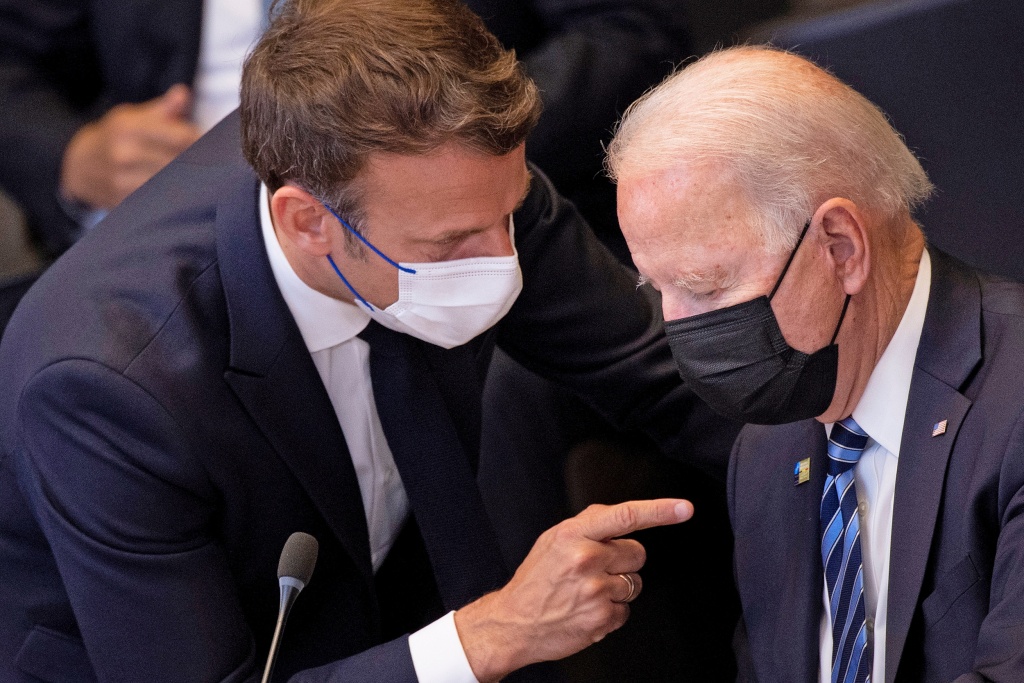 Reportedly, after a meeting with Australian Prime Minister Anthony Albanese in July, Macron was infuriated by the way France was replaced by the west in "the Land Down Under". Now taking the advantage of Australian PM's nonchalant behaviour towards the west, he has reportedly offered to supply four submarines to Canberra. France is puffed up with pride that it presented Australia with a counter offer. Anne Genetet, a Member of Parliament for Macron's Renaissance Party and Secretary of the Defence Commission in the National Assembly, does not deny making that offer.
"It makes sense that France would want to take advantage of the situation because we have the necessary skills, knowledge, and high-quality materials, " she informed RFI.
The AUKUS disaster
If one remembers, exactly one year ago, as part of its alliance with the United States and the United Kingdom (AUKUS), Australia declared its intent to acquire nuclear-powered general-purpose attack submarines (SSN), cancelling the 12-submarine pact with France.
That decision involved the cancellation of the contract for Naval Group to provide twelve Barracuda class submarines to the Royal Australian Navy, which resulted in a significant diplomatic crisis with Paris.
However, now a year later,  Australia is yet to resolve whether it's going to move forward with AUKUS. For Albanese, the name AUKUS is mud, he has zero interest in moving ahead with the deal with Washington and London, given the delay in the deliveries.
It is not expected that Australia, which lacks a nuclear industry, will own a nuclear submarine by the year 2040, and the six Collins-class submarines, that have been deployed in its waters, will fulfil their duties to the fullest, prior to that date.
This raises the possibility of a serious capability breakdown for Australia in the future. The conclusions of a Strategic Defence Review and a report from the Nuclear Submarine Task Force, though, are still pending.
Read More: Boris Johnson wanted NATO chief chair. Macron got to know. The plan got bombed
France knows the mood
As Australia continues to be in a black mood, Paris is legit up in the air. Australia cannot risk waiting for submarines to replace its ageing fleet. So, the obvious answer for Canberra is to turn to France to fill in the gaps.
To be honest, Albanese intends to do so. Ever since he has sworn into power, Australia is continuously trying to mend its frozen relations with France.
In July, Anthony Albanese met with Emmanuel Macron as his new Labor Government was looking forward to mending fences, after a major diplomatic spat with France.
Richard Marles, the Australian defence minister, recently visited France to meet Sébastien Lecornu, the French defence minister.
The Australian defence ministry emphasized that it is determined to co-operate in projects that would strengthen the defence cooperation between France and Australia. And now, here we are, with a submarine contract between France and Australia "possibly" making a comeback.
Read More: AUKUS – a great initiative spoiled by Biden's horrible execution
US made a 'ninny mistake'
From the very start of the AUKUS deal, US President Joe Biden did ninny mistakes. First, he attempted to undermine France in an area where the US actually has very little power. Then, Joe betrayed his own NATO partner because of France's ability to threaten the US defence sector.
When AUKUS was announced, France was blind-sighted. But now, blue-eyed boy, Macron is all set to give the US a severe blow.