Anyone with little understanding of Indonesian politics knows the fact that in recent times, the core value of the Indonesian constitution has got undermined. And that has happened due to the rise of Islamist extremism. In 2002, the extremist groups launched multiple terrorist attacks in the country. Previous Indonesian governments ensured that the problem gets allayed, but after inauguration of Jokowi in 2014, extremism started to re-emerge in Indonesia. The Jokowi administration intensified its campaigns against extremists while also developing initiatives to improve human resources. But, nothing yielded desired results.
For the last month, Islamists are breaking havoc in Indonesia. Jakarta has become a complete hellhole for ordinary Indonesians as hundreds of Islamists have taken the streets against the Joko Widodo government's decision to raise fuel prices.
Their street veto has become louder than ever. So now, Widodo has finally decided to hit the nail on the head.
Curbing the education of Islamists
As the most populous Muslim country in the world continues its quest to suppress religious extremists and achieve "unity in diversity," President Joko Widodo has committed the Indonesian government to educate moderate Muslims.
Under these renewed efforts, Indonesian International Islamic University, the nation's newest national university, is being constructed as part of a national strategic project directed by Widodo with the intention to provide the best Islamic education.
The university would teach several subjects in respective faculties. Some of them are Islamic studies, social sciences, economics and business, and moral education. Jokowi plans to add three more faculties in the future.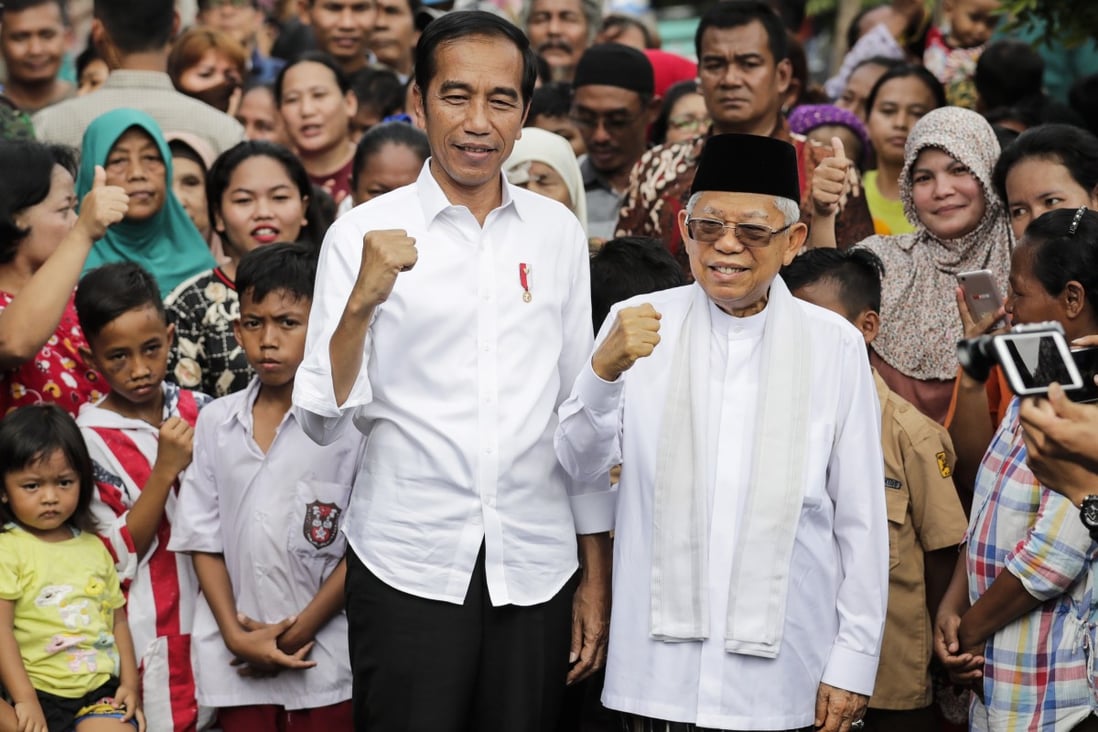 Furthermore, the syllabus would be research-oriented offering only masters and doctoral programs but plans to add undergraduate programs.
What's more surprising is that the faculty of economics and business teaches general economics, rather than teachings of Shariah economics based on Islamic law.
So, Jokowi's intentions are crystal clear, he wants to educate moderate Muslims in Indonesia as much as possible to reduce the number of radicals, who have always wanted to eliminate other religions.
Read More: Communist Indonesia? Sounds weird right? Well, China is creating one 
Most influential Moderate Islamic Politician
For years, Joko Widodo has been labeled as an important Moderate Islamic politician for the world. After his re-election victory back in 2019, Jokowi had given a clarion call that under his tenure, Islam practice would become tolerant and progressive.
Then Jokowi started his large-scale crackdown campaign and attempted to arrest major hardliners. The practice continued for a year, but, one day Jokowi marked a significant victory.
In January 2021, Jokowi issued a presidential order to prevent and mitigate extremism at the community levels. He even outlawed the Islamic Defenders Front in December 2020.
Jokowi's crackdown dealt a severe blow to the hardliners. All of a sudden, all extremist activities within the nation went dormant. But, this year Islamists have re-appeared in Jakarta.
These Islamists have benefited politically from the fact that the average Indonesian is angry over Jokowi's decision to end fuel subsidies. Extremists are of the firm opinion that Jokowi's time is limited as a result of his loss of ground.
The morons even imagine a future with an extremist Indonesian president. Jokowi, though, stands out clearly head and shoulders above.
He has begun to turn the tide by killing the root cause of the Islamist problem.
Read More: China is turning Indonesia into an Islamist hellhole
Major Problem remains
But, to be honest, just changing the education system won't be enough for Widodo. What he needs to do is kick out the Islamic scholars residing in Southeast Asia. One such Islamic Scholar is 'banned preacher' Zakir Naik, who is definitely a major cause behind rising extremism in the region.
Naik is a terrorist who is roaming freely in Malaysia. He is accused of preaching hate speech and of inspiring terrorism. His channel Peace TV broadcasts from Dubai, which is still available in Indonesia.
Jokowi needs to turn off all the taps of hate if he genuinely wants Indonesia to remain peaceful. The nation has tremendous potential to overtake major economies. It could be a prosperous nation as it aspires to be. However, the hurdles of extremism could prove a disaster for Jakarta.