According to Reuters, New Zealand Prime Minister Jacinda Ardern has started a new research initiative under a global project. It is aimed at tackling online hate set up in the wake of a mass killing by a white supremacist in Christchurch in 2019.
As per Wellington's official statement, the initiative would help New Zealand and its partners to work together to build and test a set of privacy-enhancing technologies that, once proven, could form the basis for infrastructure to support the independent study of the impacts of algorithms.
On the announcement of this initiative, Jacinda Ardern stressed: "With Christchurch Call initiative, New Zealand, the United States, Twitter and Microsoft will invest an undisclosed sum in developing new technology aimed at helping researchers understand how algorithms affect internet users' experiences."
Now, this initiative is not as simple and innocent as it seems. New Zealand is officially a Banana Republic which is being ruled by a dictator.  Low popularity and minimum support, together have taken a severe toll on Liberal's own empathy queen Jacinda Ardern and this is the reason why she's trying to curb online hate. This is a big assertion but, it's true.
Jacinda's turning into a dictator?
In the last two years, New Zealand has hit a double whammy. Many New Zealanders are finding it difficult to survive as food, petrol, and rent prices have surged across the nation. Also, there is an uptick in gang violence which has stunned the middle-class who weren't usually caring much about their safety.
Furthermore, even New Zealand's economy is not in a good shape. The rate of inflation in New Zealand is 7.3%, which is a 32-year high. The annual growth rate has tanked to 1.7%.
When first came into power, Jacinda was labelled as a Messiah of Liberalism, just like Justin Trudeau of Canada. In her first term, she received a lot of praise as she led her nation through the pandemic and the aftermath of the shooting at the mosque in Christchurch.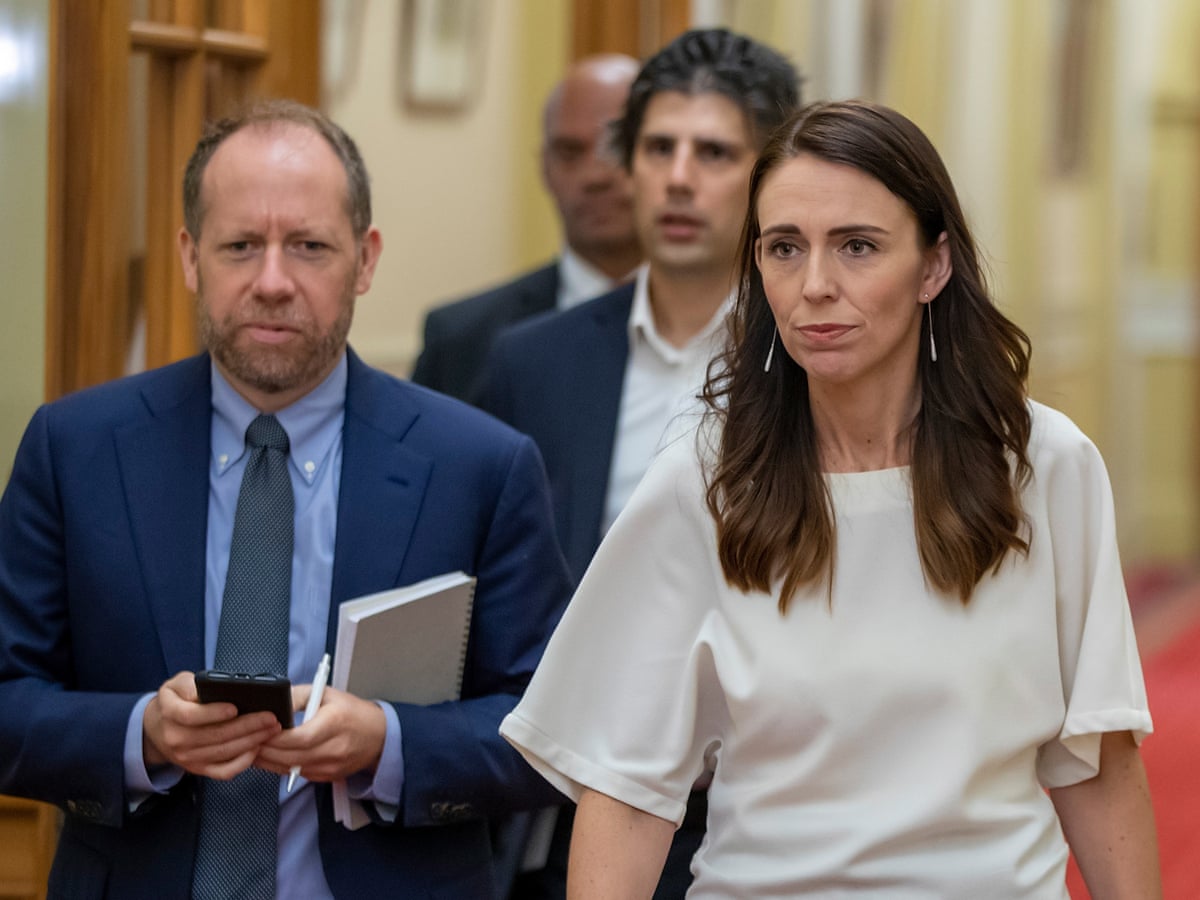 However, as she won her second term with a full majority, she turned against her own supporters. She imposed on Kiwis stringent lockdown and other restrictive measures. Due to this, inflation has crossed the roof and gun violence has gone bananas.
Ardern built an international profile as a progressive feminist and compassionate leader. But now, due to deteriorating situations in their country, Kiwis are leaving no chance to criticize Jacinda Ardern and her government.
Read More: Jacinda Ardern inherited a prosperous New Zealand and turned it into a disaster of a country 
The discontent amongst Kiwis

Just a few months ago, New Zealanders protested against Ardern's non-sensical policy related to Covid, which is similar to China's 'Zero Covid Policy'.
Kiwis demanded an immediate end to the travel bans and Coronavirus regulations. Jacinda then employed her police force to subdue the demonstrators and clear the streets around the Parliament.
Till today, people on Social media despise Ardern's approach on the matter. As she continues to lose ground, she has decided to curb so-called 'online hate' on social media. Deep down, Ms Ardern knows that her political carrier could meet a dead end if she loses her chair. As per Bloomberg, Ardern's approval as prime minister dropped to just 30% in June. No doubt her popularity is at its lowest point in recent days since she became prime minister in 2017,
Jacinda, now, wants tech companies to provide more insight into how their algorithms work and what role they play in driving internet users toward 'user-specific' oriented content.
With this, Jacinda Ardern and other officials in Wellington would try to reduce the risk of harm caused by online content including 'online abuse and misinformation.
No one needs to be an expert to know what information the government typically classifies as abuse or misinformation. Which, of course, is against his or her policies, strategies and stances.
Read More: A civil-war like situation springs up in Jacinda Ardern's New Zealand
The 2019 Christchurch attacks were undoubtedly insulting to New Zealand's sovereignty. The greater insult to Kiwis, however, is Jacinda's use of the incident to support her actions against "freedom of speech."
Interestingly, the silence of liberals on the subject shows their hypocrisy.