The sabotaging of the Nord Stream 1 and 2 pipelines has dealt a severe blow to Europe's energy security. Even a fifth-grade student can rightly judge who the real culprit is behind this strategic move. Obviously, it's the US. It was a joint operation carried out by the CIA and US military. According to Flightradar24 data, US Navy Sikorsky MH-60R Seahawk helicopter spent hours hovering above the vicinity of the ruptured natural gas pipelines in the Baltic Sea near Bornholm on September 1, 2, and 3.
🇺🇸🇷🇺 ABC News on February 7th
Pres. Biden: "If Russia invades then there will be no longer a Nord Stream 2. We will bring an end to it."

Reporter: "But how will you do that exactly? Since the project is in German control"

Biden: "I promise you, we will do it."@georgegalloway pic.twitter.com/M35BTPFGSq

— Bro Fii (@OB_Ages) September 27, 2022
This development has infuriated Russians as well as Germans. They both understand the sabotage would only serve the American financial interests at the expense of stability in Europe and Russia. Soon after the sabotage, Germans even kicked off an online campaign to get US sanctioned and punished.
The "Sanctions Against the USA" #SanktionengegendieUSA hashtag is trending in #Germany & in Twitter in general in relation to the #NordStreamSabotage

Some samples ⬇️⬇️⬇️ pic.twitter.com/0OA8nsDw1T

— Indo-Pacific News – Geo-Politics & Military News (@IndoPac_Info) September 30, 2022
But the US president is not done yet! For Biden to dig his claws deeper into EU's energy market, every single pipeline carrying gas into EU needs to be cut off. So, he's after two more pipelines now.
Read More: It's official. US military and CIA sabotaged Nord Stream pipelines in a joint operation
Alarm bells set ringing in Norway
After sabotaging the Nord Stream pipelines, Biden could be looking forward to rendering Norwegian pipelines dysfunctional. To put things in perspective, Norway is a major worldwide oil provider as well as Europe's top gas supplier. It contains more than 90 offshore oil and gas fields, the majority of which are linked by a 9,000 km long network of gas pipelines (5,590 miles).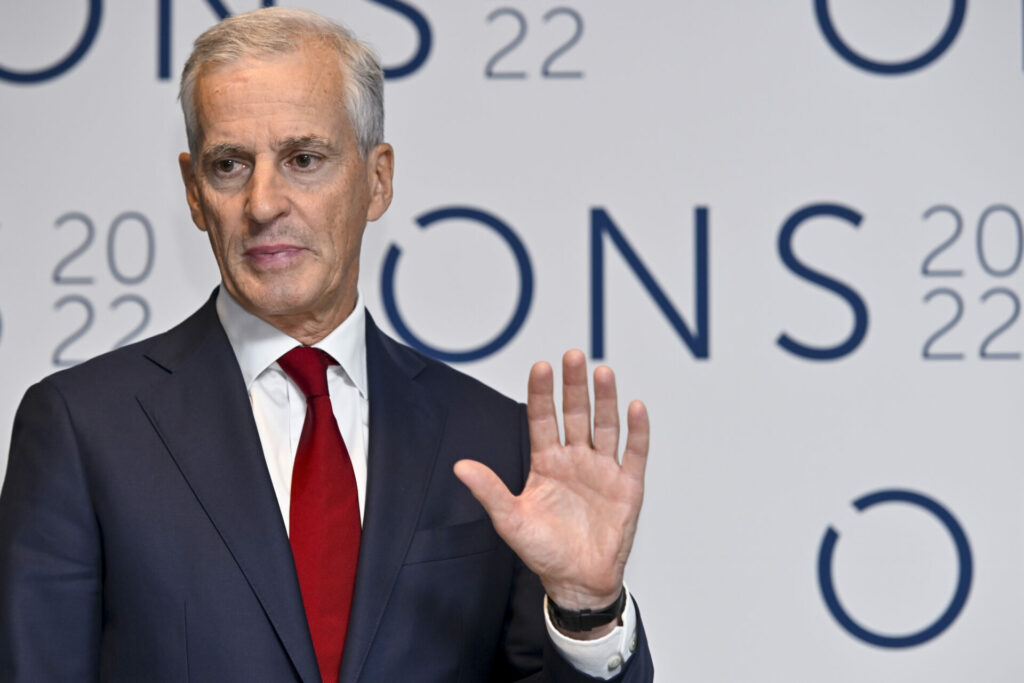 So, Norway is now scrambling to safeguard its gas pipeline from an anticipated US attack. Prime Minister Jonas Gahr Stoere stated, at a press conference, "the military will be more visible at Norwegian oil and gas installations." According to him, the Navy will be sent out to sea to guard offshore assets while on land, police may step up their presence at facilities.
Read More: Norway has deployed its military to save its gas pipelines from Biden
Interestingly, Norway has already reported abnormal aerial activities in the vicinity of its pipelines. On Monday itself, unidentified drones were spotted flying close to Norwegian offshore oil and gas platforms. Norway's Petroleum Safety Authority had warned that they could pose a risk of accidents or deliberate attacks. On Wednesday, Stoere said that the sightings of drones occurred "mainly in September," that they involved drones of "various sizes," and that the activity was "abnormal."
The next in line: The TurkStream natural gas pipeline
So, one can imagine how desperate Joe Biden is getting to further strangulate EU and push it into US' energy trap. Moreover, Biden also has his devilish eyes set on the TurkStream natural gas pipeline, which runs under the Black Sea to Türkiye and then to Serbia and Hungary. Recently, the CEO of South Stream Transport BV, a subsidiary of Russia's Gazprom, announced that the Netherlands, where the said company is registered, has revoked its operating licenses necessary for maintenance works. Reportedly, the suspension affects "all contracts related to the technical support of the gas pipeline," including "design, manufacture, assembly, testing, repair, maintenance, and training."
It looks like the Netherlands has revoked the firm's license at USA's behest, and the ground is being laid to throw the spanner in the works of the TurkStream pipeline.
Clearly, the Biden administration is hell-bent on shutting down every door for Europe but the US for meeting its gas needs. TurkStream is the last remaining pipeline for Russian natural gas to reach the EU. So, once the pipeline is put offline, EU will be forced to beg US for extra gas imports, even at insanely inflated prices. To shore up USA's ailing economy, Biden is pushing EU into a total catastrophe.