Three Gorges Dam is a tragedy waiting to happen. The Three Gorges Dam, the world's largest hydroelectric facility, is more than 180 metres (over 600 feet) tall and spans the Yangtze River for more than 2,300 metres (almost 1.5 miles).
It's so big that it can be seen from space and NASA estimates that the dam causes a 0.06 microsecond delay in the Earth's rotation as significant amount of water has been transferred. China began a 1,000-mile freshwater diversion project that was much more complex and expensive. China's future is dependent on these two contentious projects, which are worth more than $100 billion combined.
Displaced people
The displacement of millions of people as a result of the Three Gorges Dam construction has had the biggest impact on Chinese society. It's significant since the Yangtze River basin has some of the world's densest populations. Although exact numbers are difficult to come by, between 1992 and 2008, more than 1.3 million people in the dam's floodplain were forcibly evicted and relocated.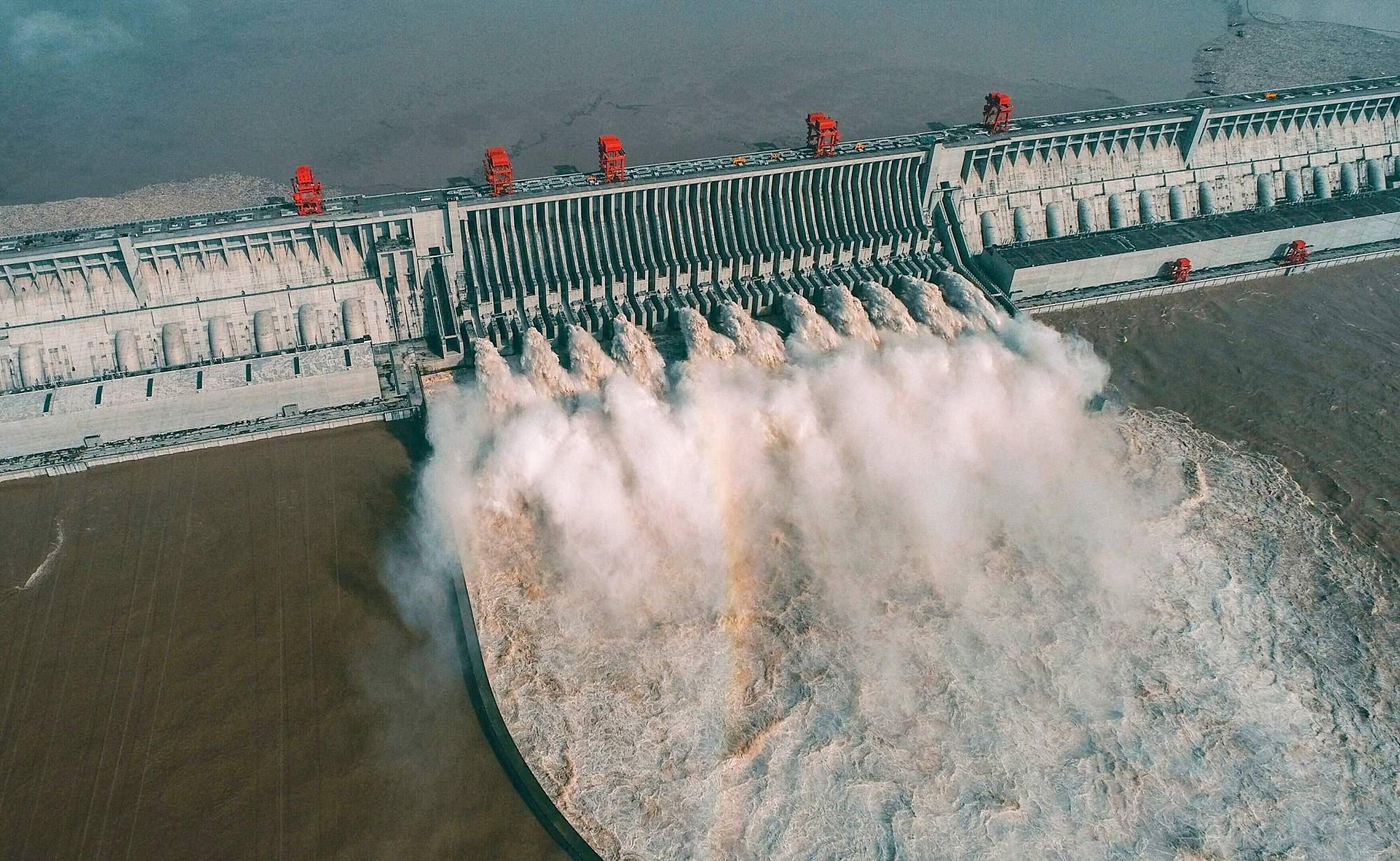 Villagers were promised compensation from the Chinese government for the value of their homes and land. Some folks got the complete package. Many locals claim they have received insufficient compensation in several circumstances. Others may suggest that the compensation is decreased through corruption and fraud. Many people assert that they have barely got half of the land compensation that was promised. Researchers at the government-backed Chinese Academy of Sciences, including Chen Guojie, claim that many people also saw a reduction in pay. After migrating, migrant families' incomes fell by 20%. Furthermore, a large number of displaced individuals are presently living in tents due to a lack of resources to repair their homes, which were either harmed during construction or as a result of a landslide.
'Disaster' not a 'Dam'
According to a study that was just published in Geophysical Research Letters, the Jiuwanxi and the Zigui-Badong are two significant fault lines that are located just above the dam. After the dam was constructed, a lake was formed, and the reservoir water contributed to the seismic activity in China's Three Gorges Reservoir region. Geology professor John Encarnacion, at Saint Louis University has investigated the connection between earthquakes and dams at Saint Louis University. According to him, the rising water levels increased the pressure in the rock pore spaces at lower depths, which is a recognised earthquake trigger. Six years after the reservoir was filled in June 2003, the China Earthquake Administration's assessment found that there had been more than 3,400 earthquakes along the reservoir.
Also Read: Chinese drivers get blown up while driving faulty cars amid heatwaves
'Unfortunate events'
In 2003, there was the first catastrophe. When the reservoir's water level reached 135 metres, a landslide occurred (115 feet). A few weeks later, a sizable mountain fragment crashed into a river on a Three Gorges tributary, killing 24 people, destroying 350 houses, and sinking over 20 boats. The average monthly earthquake count in the Three Gorges Reservoir area surged seven to eight times as the water level rose over 150 metres above sea level.
Between 2008 and 2014, seismic activity persisted. Additionally, two additional minor quakes occurred in March 2014 near the town of Zigui, while the largest earthquake occurred on December 16, 2013, close to the town of Badong. A landslide at the dam in September 2014 demolished the nearby Lifengyuan Hydropower Station, killing scores of people. Over 5,000 risk spots were recorded by the Geology and Mineral Bureau of Sichuan Province, including banks, cliffs, and collapses.
Numerous individuals lost their lives when the Lifengyuan Hydropower Station was devastated by a landslide in September 2014. The Three Gorges Dam is not far from this hydroelectric facility. Over 5,000 risk locations were recognised by the Sichuan Province's Geology and Mineral Bureau, including banks, cliffs, and unstable terrain.
Economic and Civilisational catastrophe
Three Gorges Dam can provide enough power to run 20 conventional nuclear reactors in its reservoir, which holds 39.3 billion cubic metres of water. Water is permitted to build up to a height of 175 metres during the winter when precipitation is minimal in order to facilitate efficient transportation and energy production. The height restriction is raised to 145 metres in the summer to better manage floods during the wet season.
As the strain on the dam increases, there has been discussion of a potential failure that may have drastic consequences. The number of people that would be impacted by a potential collapse is 400 million.
Yes, 400 million! Population more than United States. One-third of the population of China. It is not a stretch to imply that a sudden failure of this dam may serve as the catalyst for a cascading collapse of Chinese civilisation. Imagine the amount of the money spent on dam already, the freshwater diversion project, the migration of people, the compensation provided to them, the projects that now depend on the hydroelectricity produced from the dam will all be over within no time.
And, the economical equivalent to compensate for the 400 million people is impossible to calculate and analyse. If a collapse happens, it'd big enough to not just sink the Chinese economy but the Chinese civilisation.