Since Justin Trudeau stormed into power, Canada has lagged behind in geopolitics. Ask yourself, has Canada accomplished anything significant geopolitically in recent years other than backing radicalism? 
Absolutely not. Even if Canada adopts international trends, such as pledging to combat terrorism, acting against extremist organizations, or even opening embassies in nations where it may have mutual interests, it may still be able to recover from this mishap.
But, Trudeau lacks the political will to do so. Believe it or not, this is the reality. At least his recent behaviour with the Israeli authorities proves so.
A few days ago, the Israeli embassy on social media shared postings of activists who were opposing Israeli policies toward Palestinians. The activists had shared floor maps of the embassy's location and photos of its hallway. 
The staff also shared what they said was a recent voicemail, in which an unidentified voice says, "We will kill you wherever you are; we will get you."
Well, it is quite rare that embassies and consulates have to go public with concerns about their security. However, Canada has recently become a record breaker. 
As this saga became contentious all across the nation, the Israeli embassy in Ottawa made a stark claim and castigated the Justin Trudeau-led federal government for failing to provide appropriate security.
We're in Danger, says Israeli officials
According to CBC, the Embassy of Israel in Ottawa has announced that its embassy is at risk of violence after nearly three years of pushing Global Affairs Canada to increase its security. 
Reportedly, Israeli officials have accused the federal government's RCMP of having downgraded security for the embassy. The embassy has lambasted that the RCMP has denied providing what is known as a VIP Protection Detail, which comprises 24-hour protection of an ambassador as they move between the embassy and official residence.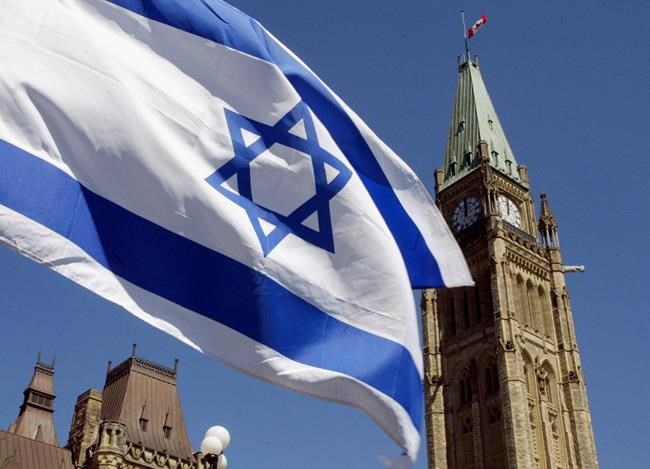 You see, Israel did not appoint an ambassador as the COVID-19 pandemic spread, leaving a charge d'affaires to lead the embassy while Ottawa was among the most closed-down capitals on the planet. 
When Israel's current ambassador to Canada, Ronen Hoffman, began his term in December 2021, Israeli Embassy officials asked for him to have the same protection as his predecessor. However, the RCMP is in no mood to provide that sort of protection.
The information was publicized on the basis of anonymity. The anonymous officials denied a formal identification because the staff was concerned that the hatred against specific staff members could increase. The RCMP, though, has kept a complete schtum on the acquisitions.
Read More: Trudeau is leading Canada towards a diplomatic breakup with India 
Why the hatred
These allegations from the Israeli embassy serve as further evidence of the growing distance between Canada and Israel.
Canada's official statistics reveal that the 380,000 Jews in the country are the most frequently targeted religious group for hate crimes reported to police in 2021. 
According to Statistics Canada, 14% of reported hate crimes targeted members of the Jewish community, who make up around 1% of the population. 
In addition, nine anti-Semitic acts were reported in Canada in 2020. But in 2021, the number rose to 75, including assaults and the vandalism of synagogues in schools. 
So, one could easily see that Jews are being pushed into the lion's den due to Ottawa's inaction. 
There is a rising animosity toward Israelis living in Canada. Anti-Jewish incidents have dramatically increased all around the country.
Read More: India has given Canada a vital intelligence input. Inaction will have dire consequences
Well, this is not the first time Canada has disappointed any country diplomatically. We have told you how Canada has constantly denied New Delhi's request to act on the anti-India Khalistani activities that are strengthening in Canada. And now, with such incidents, Israel and Canada's relations are clearly heading in the same direction that India and Canada did before they completely froze up. 
Canada needs to realise that Trudeau is pushing Canada into geopolitical self-destruction. If Canada truly wants to play a major role in the global arena, it needs to either follow the global narrative or do something that does not put the nation to shame.