On Wednesday, President Vladimir Putin indicated that one complete section of the Nord Stream 2 pipeline could still be used to transport Russian gas to Europe, but the decision to do so now rests with the EU.
Two weeks ago, four leaks were spotted in Nord Streams 1 and 2. As the facts unravel, the evidence of Biden's hands in the sabotage of the two Nord Stream pipelines has become increasingly clear.
The sabotage was seen as a bad omen for the whole of Europe. The European economy has only crumbled after the war. In terms of the dollar, its currency, the Euro, has dropped to its lowest level in a decade. Inflation in Europe has soared to its greatest level in the previous three to four decades. The gas embargo has endangered the livelihoods of millions of Europeans. Energy corporations owe $1.3 trillion in debt and are on the edge of bankruptcy. If energy imports are not restored back to where they were prior to the Ukraine war, Europe risks experiencing a very cold winter.
The crisis is such that people have taken to the streets to protest the inflation and high cost of living. Huge protests have been held in the Czech Republic and Germany, whereas several protests are underway in different parts of Europe.
EU Foreign Policy Chief Josep Borrell has agreed that the continent has been "decoupled" from its sources of prosperity (that is Russia) as a result of several "black swan" events at the European Union Ambassadors' Annual Conference.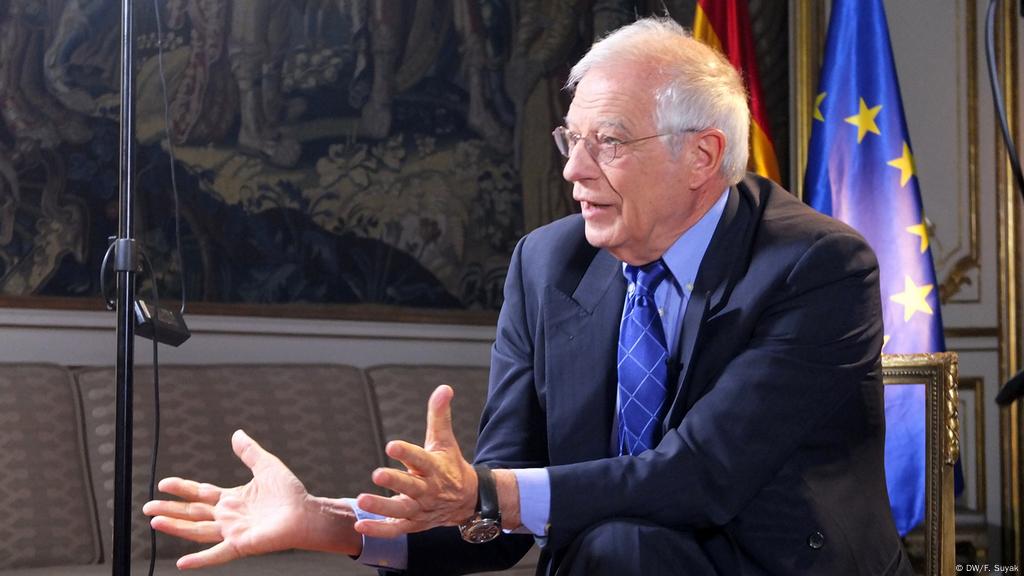 Also Read: It's official. US military and CIA sabotaged Nord Stream pipelines in a joint operation
Putin's last offer
Putin knows that Europe faces the biggest challenge that could end its dominance. He stated that the pipelines could be fixed, but that Russia and Europe should determine their fate.
"Ordinary Europeans suffer. Their electricity and gas bills have more than tripled in one year. The population, just like in the Middle Ages, has begun to stockpile firewood for the winter. What does this have to do with Russia? They are constantly trying to blame their own mistakes on someone else, in this case, Russia. It's their own fault, I want to stress that," Putin stated.
There are three damaged Nord Stream pipelines. Only one line of Nord Stream 2 is operational, with a 27.5 billion cubic metre annual capacity. Putin has said that Russia could open the gas taps if Europe desired. The head of the Russian energy giant Gazprom, Alexei Miller, said repairs to the damaged Nord Stream pipelines will take at least a year. Based on its existing gas storage capacity, Miller said, there was "no guarantee" that Europe will withstand the winter.
Further, US has minted billions of dollars from LNG exports to Europe. According to energy analyst Laurent Segren, companies fill a big ship with LNG from the US for roughly $60 million and transport it to Europe, where the buying price soars to $275 million. Not just double, but the price has increased by five folds i.e., quintuple just for a ship.
Biden would be disappointed by the glimmering hope Europe still has from Russia. Biden believed he had killed the pipelines, but it appears that he simply wounded them. It can regenerate and return to haunt US-Europe ties as winter progresses, because only at that time the Europeans will lose access to hot water, and their export businesses will shut down.
Before all that happens, Europe should take Putin's offer and put an end to its woes.