China quarterly GDP data: The Chinese Communist Party's political calendar's most important event is currently taking place. The election of the CCP's top leadership, the amendment to its constitution, and the ratification of the country's policy directions for the next five years, it's all happening in Beijing. Around 2,300 CCP delegates from all across China are currently at Beijing's Great Hall of the People and Xi Jinping is eyeing a possible third term in midst of the chaotic situation.
Without a doubt, Xi is striving to maintain his post as the calls to overthrow the government grows louder. However, you cannot teach an old dog new tricks. Xi and his CCP allies are currently attempting to stay out of the media spotlight and conceal China's mess over the past few months, because, if the information is made public, the public outcry might topple the CCP leadership.
The last few months were unquestionably quite wobbly for China and the CCP. The public outrage against Xi Jinping's administration has made it clear to the world that people despise him and want him to be out as soon as possible. The Chinese megalomaniac has been trying his best to appoint his loyalists to crucial posts to pave the way for his smooth transition into the third term. But, along with this, he is also trying to sweep under the rug. The problem in China is unquestionably greater than what is being officially reported because Xi is attempting to conceal it by obscuring vital data.
According to the New York Times, China has delayed the release of quarterly GDP data and other economic data indicators indefinitely.
Worldwide economic experts had predicted a continued lackluster performance in China. However, Beijing has so far denied releasing any data, which obviously indicates that something is fishy.
A Huge slowdown!
The National Bureau of Statistics (NBS) postponed its quarterly press conference, which was set to take place on Tuesday morning after the close of trading on Chinese stock exchanges, and altered its online calendar of data releases to mark many categories as "delayed." Furthermore, another agency, the General Administration of Customs also delayed quarterly GDP data of China release indefinitely.
Economic experts worldwide were caught off-guard by these sudden announcements. George Magnus, a former chief economist of UBS, who is now an associate at the China Center at Oxford University has stressed: "I've not come across before a situation where a whole raft of statistical reporting has just been postponed, in nearly half a century of monitoring data releases — not even in times of pestilence and conflict,"
The experts emphasize that while China's refusal to share economic statistics is a small concern, the true problem could be considerably more serious. Chinese officials predicted that the economy will grow by slightly more than 3% in the third quarter of 2022 compared to the same period last year.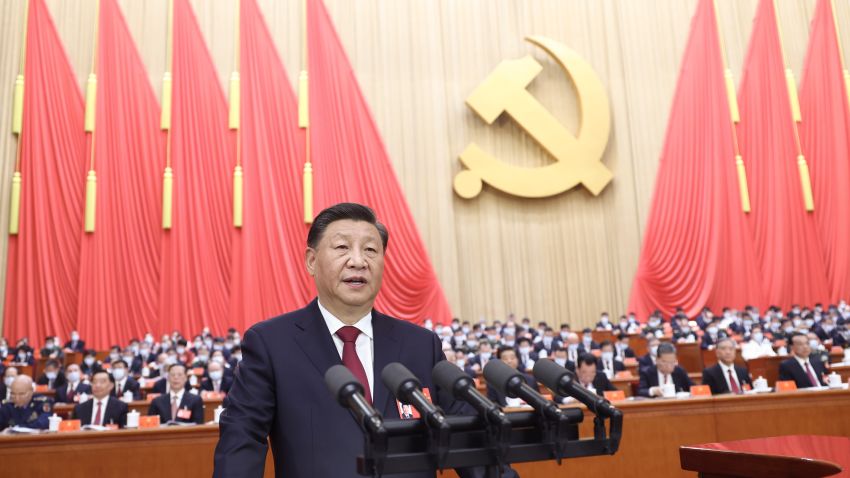 But, the National Bureau of Statistics (NBS)' unexpected denial to release quarterly GDP data of China is quite exceptional and concerning. The numbers may end up being worse than what economists around the world had anticipated.
Read More: "Chinese economy is coming to an end," now even officials admit 
Xi made an economic disaster
Over the last two years, Beijing's pandemic policies prevented people from going to work or even leaving their homes. With factories shut down all across China, including in the Southern tech hub of Shenzhen, the Chinese economy has unquestionably taken a toll. The situation has been so miserable that even the Chinese bank officials had to admit that China's economy is nearing its end now.
A few weeks ago, people revolted against Xi's regime in Beijing. The situation was so tense that even Global Times had to admit at one point in time that 'there is some sort of massive unrest'.Beijing Airport had canceled more than 6,000 domestic and international flights. The airport was completely deserted.
Read More: The Chinese economy rams into a $52 billion bad-debt wall
Xi Jinping is aware that disclosing important economic data at the time the 20th Congress session is taking place could cause more problems. And this is why China is postponing the release of quarterly GDP data because Jinping has to win an election.