Filipino Pres Marcos Bongbong is intending to collaborate with Kremlin on the provision of oil supply amidst uncertain periods that Manila is facing in her peripheral waters and boundaries. In recent times, many questions have been raised when it comes to Manila's foreign policy stance vis-à-vis Beijing and Kremlin.
Bongbong seemed to be working towards building up relations in spite of the 2016 Hague ruling regarding Chinese acquisition of islands and even China organising military drills in the contested islands but now stances might change with him building ties with Moscow, leaving behind Duterte's implementation who staunchly supported China. Duterte was incentivised by Beijing through a USD 24 billion aid in 2016. Marcos is moving towards lending US a helping hand amidst geopolitical competition in the region. Even, the two countries are insistent on a defence pact. On September 30, US Defence Secretary Lloyd Austin and his counterpart Jose Faustino met and discussed a joint collaboration dealing with multiple threats in the Indo-Pacific. Marcos Jr. is also interested in supporting Taiwan as well keeping western interests in mind.
Read More: A new dawn in Manila as Philippines looks to kick out China from the disputed South China Sea
During the above meeting, there has been a discussion of entering a pact that laid emphasis on intelligence sharing and surveillance. Washington has been wary of military activities taking place in Nansei Islands, near Taiwan where Manila has a key role along with other ASEAN members to keep a check on rising China.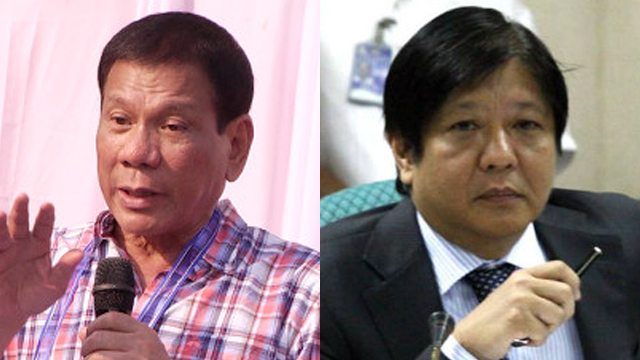 Manila has sought to take oil from the Kremlin, looking at President Marcos's citing high prices and due to this, it became a necessity to find alternatives, where Moscow was one option. According to a media source, this agreement needs to reach a logical conclusion then only further follow-ups can happen. In Marcos Jr.'s mind, it was imperative to keep options open during a global conflict at a period oil prices is soaring upend.
Read More: China's BFF South Korea is selling weapons to China's Bete Noire Philippines
As far as his father's authoritarian initiatives are concerned, Marcos Jr. is trying to paint his father's legacy where the Martial Law was seen painted and was beneficial for Filipino society. He was sceptic about his predecessor's moves and also now there is an upset opinion among his allies.
It is in the interest of the country's security, that Marcos Jr. needs to be alert while maintaining an equilibrium in internal as well as external factors when it comes to the foreign policy of the country which is being encroached upon by the Chinese. If Marcos Jr. goes towards Moscow, it will be difficult for any rescue to come amidst any other threat initiated by the dragon. If there is a complex choice making, it will be difficult for Manila to keep a proper international as well as image.
For Washington to maintain its power balance. Manila is an important player when it comes to setting bases, carrying out military drills on the South China Sea islands where Special Economic Zones are being set up by the Chinese who are now teaming up with the Russians to expand influence based on convergent threats from the West.