In the upcoming elections, 97-year-old Mahathir Mohamad is competing again for the post of Presidency in Malaysia. He held the post previously till 2003 for 22 years and came back in 2018-20.
Mahathir Mohamad, the senile leader has been viewed as a father figure in the country. It was during his first long tenure that the country faced economic ups and downs. He has a place in the mind of many Malaysian citizens and he may in the near future act like an indirect lawmaker or a de facto leader. According to Strait Times, he will continue to work only for a limited period where he could bring back Malaysia's economic growth and stability. He got discharged from the hospital after suffering from Covid 19 just very recently.
Mahathir Mohamad's political journey
Ambitious Mahathir Mohamad became the world's oldest head of government at 93 and oversaw graft charges against Najib and other UMNO leaders. But his reformist alliance collapsed in less than two years due to defections. Mahathir Mohamad was a former UMNO premier for 22 years until his retirement in 2003. Then, in 2016, he was inspired to return to politics by the massive looting of the 1Malaysia Development Berhad state fund popularly known as (1MDB) during Najib's term in office and rode a wave of public anger to lead the opposition to a historic victory in 2018 polls that ousted UMNO, which had ruled since the country's independence from Britain in 1957.
Read More: Joko Widodo stuns Indonesian Islamists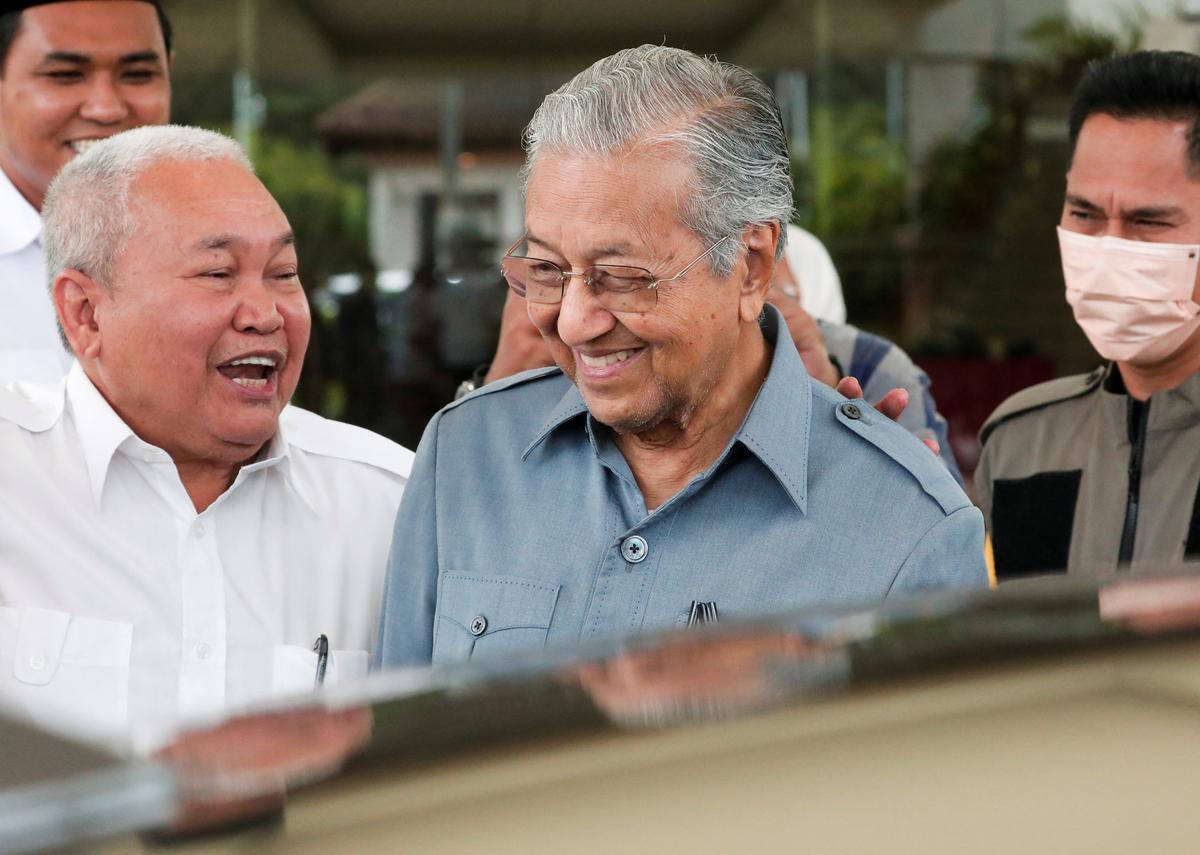 Mahathir Mohamad has a history of being a staunch supporter of Islam and even is pro-China. He is aspiring to use Malay nationalism to drive voters in support of his candidature through incentives and tones which will create a sense of national pride among voters. The Malays are intending to catch up with the Indian and Chinese communities, which also have a very strong presence in the country. A political or religious divide could prove catastrophic for non-Malays where Islamism could take the front seat with many youngsters coming in support of its values and traditions.
In 2021, Mahathir Mohamad has been named a dangerous extremist by the US-based Counter Extremist Project. Internationally he has been seen as a source of threat. He has been passing radical and communal statements loosely in forums for which he has received widespread criticism. An instance of Mahathir Mohamad passing statements of ridicule was in 2020 when he asked Muslims to kill the French for the mistakes they did in the past as they have all the right to get angry. These comments have not been seen in a positive manner globally and many countries in the West raised their concern about them. During that time various posts pertaining to such tones on Facebook and Twitter were also removed.
Read More: China is turning Indonesia into an Islamist hellhole
Coalition parties such as the UMNO and Gerakan Tanah Air could adopt a moderate framework to keep voters in line and citizens from all walks of life rather than creating further differences and dissent amongst minority groups. However, opposition leader Anwar Ibrahim has urged Malaysians not to place their trust in political parties that are Malay and Muslim in name, because according to Anwar they are corrupt, not in practice when dealing with poverty, and damaging natural resources.
For Mahathir Mohamad, looking at past issues and the radical support given him, it's certain that if he comes back to power then he would lay emphasis on creating communal boundaries rather than supporting reforms in the country.