China has recently condemned sanctions imposed by the US, European Union and United Nations on Zimbabwe. During a press conference in Beijing on Tuesday, Chinese foreign ministry spokesperson Wang Wenbin called on the US to stop its interference in the internal matters of Zimbabwe. Wenbin was responding to a question on China's thoughts on the sanctions imposed on the African nation.
He said, "The decades-old sanctions imposed by the US and some other Western countries seriously violate Zimbabwe's sovereignty, undermine its people's right to development, and contravene the basic norm in international relations of not interfering in other countries' internal affairs."
Wenbin further added, "We reiterate our call for the US and certain countries and organizations to lift illegal sanctions on Zimbabwe soon and take concrete actions to remedy the humanitarian consequences these sanctions have caused, instead of staying on the wrong side against international fairness and justice."
Read more: Australia begins drilling in the US sanctioned Zimbabwe, and that's one hell of a move
The West has imposed sanctions on Zimbabwe for its controversial land-reform programme which involved taking away the land of White commercial farmers and redistributing it to Black farmers. The Zimbabwean government justified the land-reform programme by stating that it was done to set a colonial wrong right. Another important reason cited by the West for the imposition of sanctions is the Zimbabwean government's complete disregard for democracy, violent oppression of peaceful protest, systematic crushing of dissent and killing of civilians who opposed former president Robert Mugabe.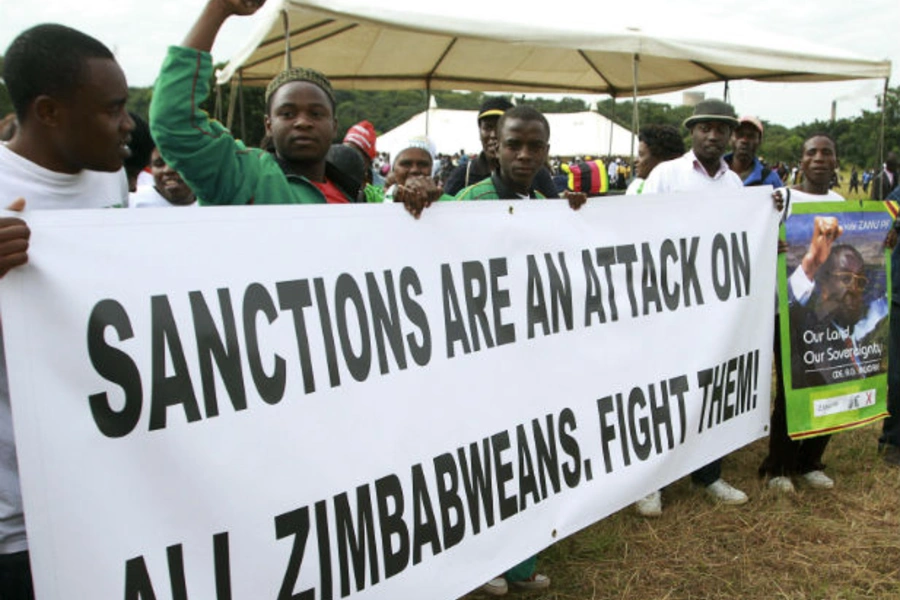 However, even a layman knows that the US and European Union, whose foreign policies are based on undermining other nations' sovereignty, creating destabilising efforts, installing a puppet and harming territorial integrity, are not concerned about democracy and human rights of the people of Zimbabwe.
Since Zimbabwe is internationally isolated, is not able to receive any international aid and cannot do business with rich Western nations, it established good ties with China. Over the years, the friendship between the two nations has deepened. Chinese state construction firms are building infrastructure projects in Zimbabwe, and Chinese nationals are working in billion-dollar construction companies and own restaurants in the country. China also constructed the 650-seat parliament of the African country with a loan of USD 98 million.
In 2016, trade between the two nations was estimated at around $1.1 billion. China emerged as the biggest purchaser of Zimbabwean tobacco.
Militarily too, China is assisting Zimbabwe. It supplied it with fighter aircraft, combat helicopters, weapons etc. In fact, China also constructed a big military compound in Zimbabwe. In 2008 during a political crisis in Zimbabwe following protests against Robert Mugabe's regime, it was uncovered that China supplied arms which were used by security agencies against demonstrators.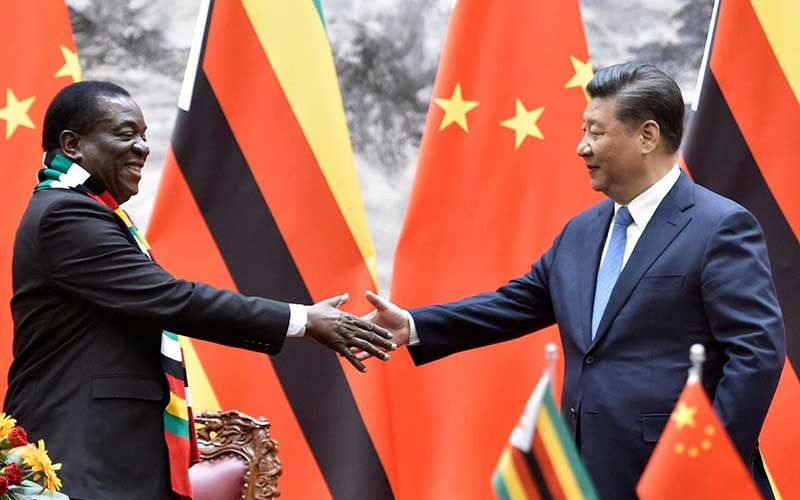 Now, the latest development which occurred with China voicing its support for the removal of sanctions on Zimbabwe has an ulterior purpose. China wants to further strengthen its control over Zimbabwe's political and economic institutions, which it can do by supporting the government. And how can it support the Zimbabwean government? By representing its main cause on the international stage.
Time and again, Zimbabwe has appealed to the international community to remove the sanctions as they have detrimental repercussions on the economy. The nation has suffered a lot. In fact, countries like the Democratic Republic of the Congo and South Africa have also joined in calling on the West to lift its sanctions. By adding its voice to the rising calls for the removal of sanctions, China is hoping to counter the US influence in Zimbabwe. and hoping to strengthen its relationship with Zimbabwe, which it will use to further its agenda which is to capture the control of rich mineral resources of the African country.
Read more: Here's why USA's "Operation Zimbabwe" against Russia is a dead duck from the start
Ironically, by calling on the West to lift its sanctions on Zimbabwe, China will undermine the sovereignty of Zimbabwe and steal its wealth. In geopolitics, China is a player which can never be trusted, it is infamous for betraying its "partners". China practices a debt-trap policy in Africa, its companies mistreat locals and run organised criminal networks.
Therefore, a nation which subjects its own citizens to unimaginable levels of brutality would do much worse to the people of Zimbabwe.