There has been a hullabaloo going on in Western media about the Iranian drones being used by Russia in the Ukraine war. This happened after Moscow launched a massive offensive in some of the strongholds in Ukraine that would result in the overthrow of the Zelensky government.
Iranian drones
Since the operation started in February of this year, Putin has been playing the game light-heartedly, but it appears that the dynamics are now shifting. Ukraine claimed that Russia recently introduced Iranian drones and used them extensively for the first time since the onset of the conflict. The Iranian Kamikaze drones, also known as 'suicide drones' have created new dangers and inflicted serious damage to the Ukrainian Armed Forces, the Wall  Street Journal (WSJ) reported.
The Qods Mohajer-6, Shahed-136, and Shahed-129 are among the Iranian-made drones utilised by the Russian military. Russian President Vladimir Putin's forces have begun to use the Shahed-136 drone as a weapon of choice. They have utilised the systems to frighten and assault Ukrainian cities that are far from the front lines of the conflict.
According to Ukrainian officials, Russia recently launched more than 300 Iranian drones that hit military installations, power stations, and residential structures in Kyiv.
Kamikaze drones are unmanned aircraft that are actually missiles but are made in Iran. They have the ability to circle over a target and wait for the ideal opportunity to attack with amazing precision.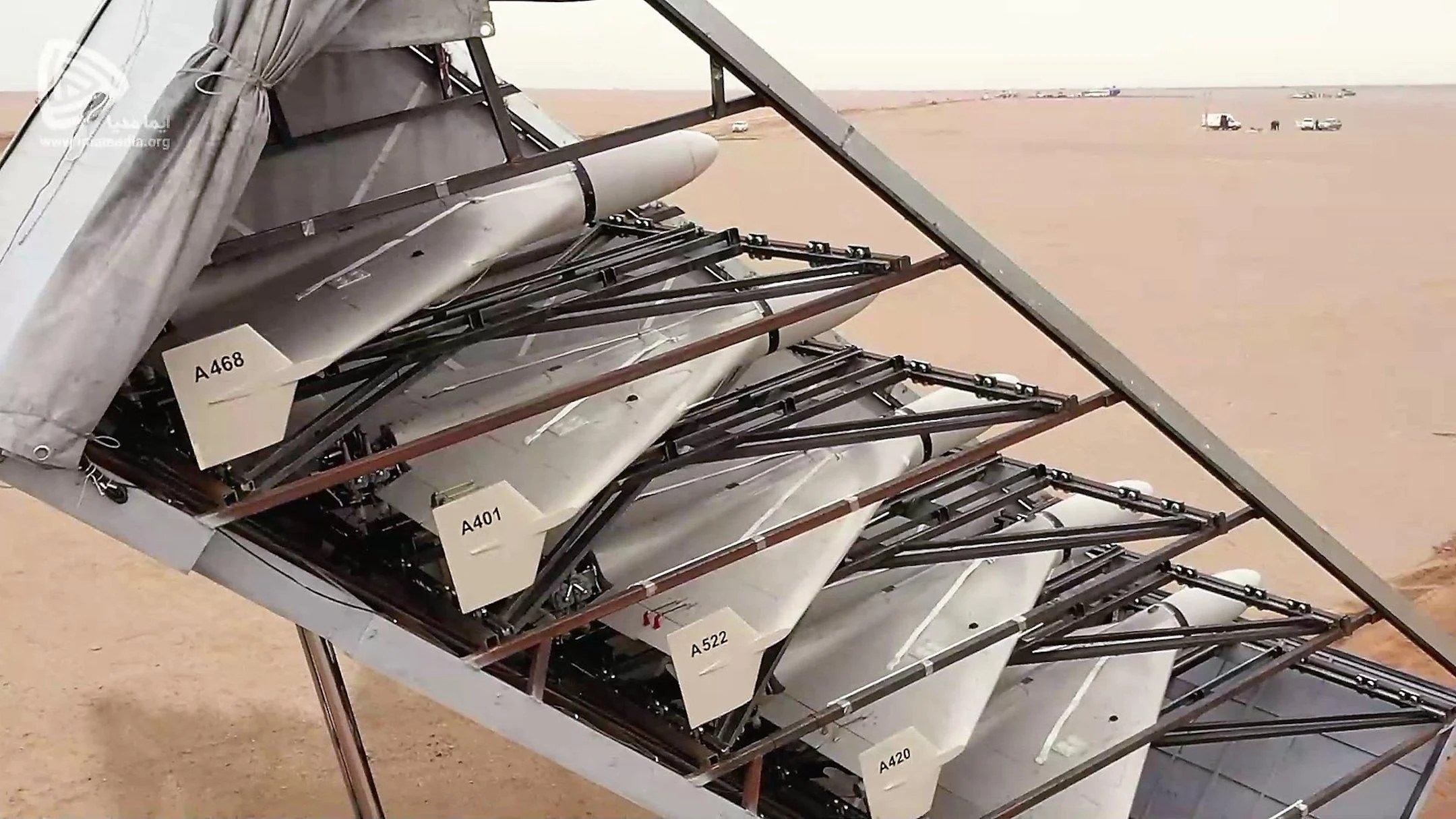 Critical infrastructure, command centres, artillery, air defence, logistics, and other military sites in Ukraine could be at risk from the new Iranian drones. Being a seasoned general, Putin chose to authorise further spending in the form of drones to destroy crucial infrastructure rather than putting his forces in danger to complete the mission.
Western components
But a recent reveal will put you all in jeopardy. According to fresh information, the "suicide" drones developed in Iran that Russia is using to strike Ukraine have parts produced by British, American, and other Western companies.
Evidence from Ukraine last week suggested that a fuel pump made in Poland by a division of Oxford-based TI Fluid Systems, a global vehicle parts manufacturer, and electronics made by American juggernaut Texas Instruments were among the remnants of a Shahed-136 that partially exploded during an attack in southern Ukraine.
How has this been made possible? Iran has been sanctioned by the West to use western components in its military components. US has also sanctioned several companies helping Iran with western components.
The major manufacturer of drone piston engines in Iran at the moment is the IRGC-affiliated Oje Parvaz Mado Nafar Co. The corporation and its directors were sanctioned by the US Treasury Department in October 2021 for procuring engines and parts for Iran's drone and military industries.
But, an American giant like Texas Instruments has been supplying the components to Iran despite the sanctions. It's hard to believe that the US government hasn't known about the transfer of the components. Moreover, this would have been done under the Biden administration which has constantly tried to waive sanctions from Iran. In February, Biden reinstated sanctions exemptions for Iran to permit international nuclear cooperation initiatives. Then in June, an American report said that Biden planned to delist the IRGC from the foreign terrorist organization list and also lift the sanctions from it. Biden's European counterparts also tried to reinstate the nuclear deal as Tehran's prized position as an alternative to Russian energy has risen.
Biden's relaxation to Iran has now come to bite him back. The same American components are being used to destroy the weapons sent by the USA to Ukraine. This exposed how flawed Biden's Iran policy has been. How ironic it is for US that Russia is making US' vassal state, Ukraine, lick the dust with Iranian drones made with western components.