Recently, the German Chancellor has been facing huge criticism for sending friendly overtures to China. His coalition partners, FDP and the Greens have made it clear that China needs to be addressed as a rival and not a friend. Sadly, these calls were falling on deaf ears of the German chancellor.
Olaf is about to serve Germany's already declining economy to China on a platter. But, Annalena Baerbock could save the day for the Deutschland. She has just reminded the Chancellor that he is just the second fiddle in the coalition and if proper steps are not taken, things could change drastically.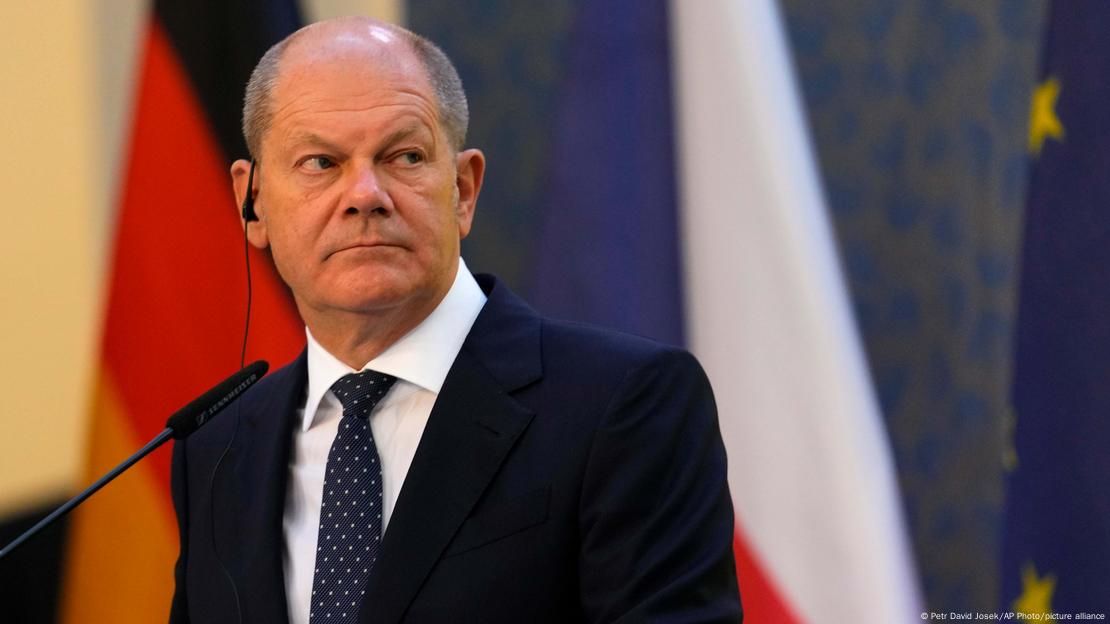 It is no hidden fact that Olaf Scholz has started to soften his stance on China. A week ago, the German Chancellery sought to sell parts of the Hamburg Port to a Chinese state-owned enterprise despite protests from all relevant ministries. Then media reports started to circulate that Olaf Scholz is pushing ahead with the Chinese takeover of a German chip plant.
Over the last months, Germany's dependence on China has ballooned. But now, Foreign Minister Annalena Baerbock looks to pop it. Reportedly, Baerbock has warned the German chancellor about cosying up with Beijing.
Reminding the limits
According to media reports, German Foreign Minister Annalena Baerbock has demanded a more assertive "new China strategy," to take on China as Chancellor Olaf Scholz plans his visit to Beijing this week. Reportedly, the Greens party leader has attempted to pile up pressure on the German Chancellor as the relations between Berlin and Beijing have started to re-develop under Olaf's rule.
"The federal chancellor has decided the time of his trip, now it is crucial to make clear in China the messages that we laid down together in the coalition agreement," Baerbock, from the Greens, stressed during a visit to Tashkent, Uzbekistan according to Der Spiegel newspaper.
She furthermore added, "All is well known, we clearly stated in the coalition agreement that China is our partner on global issues, yes, we cannot decouple in a globalized world, but that China is also a competitor and increasingly a systemic rival,"
Baerbock has also stressed that she will base the coalition's China policy on strategic understanding and cooperation, keeping in mind the global narrative on China in mind.
Read More: Ukraine war has an unlikely victim- German Chancellor Olaf Scholz 
The coalition collapsing
These comments by the German Foreign Minister highlight the fact that the ruling coalition of the three parties is having fractious disagreements with each other on China. The German chancellor's profound love for China is wide open, however, Baerbock's hawkish nature against Beijing is also well-known truth.
Baerbock and her party, the Greens have just one goal – that is, to decouple Europe from China. To that end, the party has been working tirelessly. Back in May, after the leak of a documentary showing the brutal reality of China's human rights abuses in Xinjiang, the German foreign minister had said that China "must explain itself".
The German economy minister Robert Habeck who is also from the Greens had refused to provide carmaker Volkswagen with guarantees to cover new investments in China because of concerns over human rights violations in the Xinjiang region. So, make no mistake, the Greens would never allow Olaf Scholz to embrace China in Deutschland.
Read More: Germany boycotts all automakers working in China
When the Greens, FDP, and Scholz's SPD joined forces to form the government in 2021, it was emphasized that these three parties would cooperate to reverse the progress made by Beijing over the last ten years in Germany. But, Scholz has come out as a fan of Beijing, just like the former German Chancellor Angela Merkel.
Now, the German Chancellor is scheduled to visit Beijing and meet Xi Jinping, the Chinese megalomaniac. But Olaf Scholz's dalliance with Xi Jinping is sure to irk Greens Party's Baerbock big time. Olaf, already under pressure from rising dissent in Germany, would lose his chair in no time if Baerbock goes on to publicly shame the Chancellor for his actions. This will cast shadows of uncertainty over the future of the present coalition government. And banking on the widespread anti-Olaf sentiments in Germany, Baerbock might even start laying the ground for her Chancellery.