It is true that in geopolitics there are no permanent friends or enemies, only permanent interests. Previously referred to as the "Beacon of Democracy", Mali was pushed into a continuous fire of conflict for the West's interests, but now Mali has realized it's not serving its interests. So now a pivot in the policy becomes inevitable for Mali.
Mali is located in West Africa, at the intersection of the inhospitable Sahara desert and the more fertile southern region. The country's northern half is made up of barren, desert land that is dotted by a number of oasis towns, including the legendary city of Timbuktu.
Prior to the Islamic insurgent crisis in Mali, it was considered a beacon of democracy by the West, especially Canada. Western governments, such as Canada, praised Mali as a model of democracy in Africa and also provided more than $100 million in aid annually to Mali.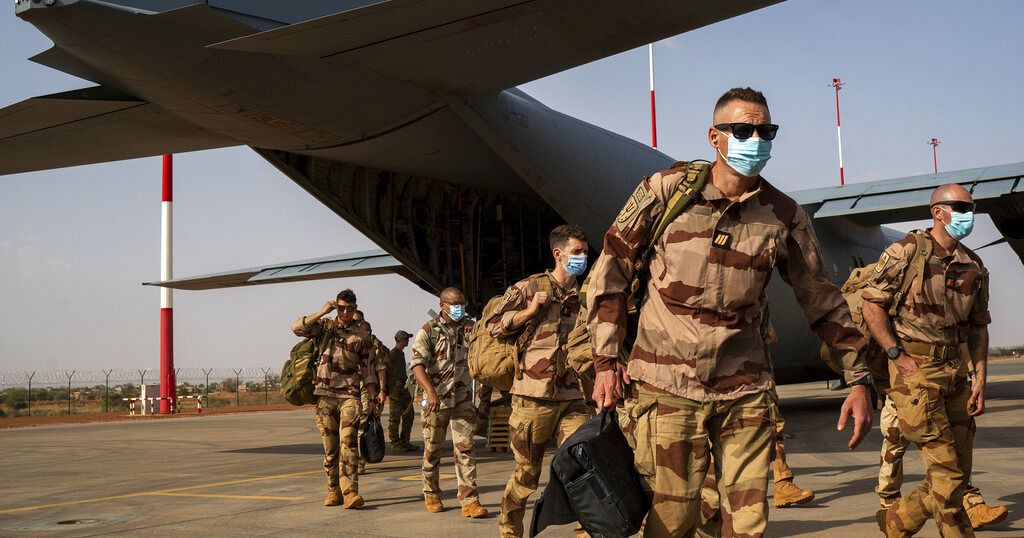 Along with Canada, the French, former colonial rulers of Mali, deployed their military contingent in Mali and the Barkhane Group with the creation of a military force G5 Sahel consisting of 5 countries.
But when the Islamic militancy upsurged in the nation, the French—which claimed to be the protectors of Mali—along with the United Nations, which was doing the same with its force MINUSMA, turned a blind eye to the insurgency when they were needed the most.
 But was Islamist militancy a natural problem, or was there something sinister at play?
 Officially, the French contingent, along with the Barkhane group, was there to help Mali regain its authority over the northern regions and also "fight terrorism." But the obvious reasons were to meet economic and geopolitical interests, for instance, to claim the country's uranium and gold.
After the tyrannical rule of the West, Mali realized that it could not prosper with the West in its territory. What it will get in return for its minerals and wealth is servitude. That's why it decided to kick the West out and embrace Russia as its partner, and the results are showing.
Read more French are truly and fully out and Mali is a Russian ally
 Russia's booster shot to Mali
As anti-French sentiments are at their peak in Bamako, it is strengthening its ties with Moscow. According to Mali's economy minister, Alousseini Sanou, the West African nation expects to receive shipments from Russia in the upcoming weeks totalling over $100 million worth of food, fertilizer, and fuel.
In August, Russian President Vladimir Putin and his Malian counterpart discussed sending the supplies. This was a sign of growing ties since Mali's relationship with France, a longtime friend and former colonial power, had soured.
Read More 'We will attack the French,' a livid Mali proclaims after French planes violated its airspace
Sanou announced on national television on Wednesday that Russia would provide 25,000 tonnes of wheat, 30,000 tonnes of fertilizer, and 60,000 tonnes of petroleum goods. 
In October, Putin told Mali's interim president, Assimi Goita, that Russia will help Mali in rooting out the Terrorist groups in Mali.
 The shipment will have foodgrain, fertilizer, and petroleum products, which the West cannot provide to Mali. It is known that Europe is reeling under a food crisis and the US is unable to feed its partners; how will it send food to Africa? Regarding fertilizer, Russia is one of the biggest suppliers of fertilizer in the world, and the West, which pushes for organic farming, is committed to revolutionizing farming through magic wands.
 When it comes to petroleum, Biden is himself suffering from a rebellion from OPEC+ and is unable to handle MBS and others. Europe is suffering from a fuel crisis and is scrambling for fuel in different parts of Africa. So how can we imagine that the West can help other countries with fuel too? But when it comes to Russia, it is a one-stop solution for all problems. These shipments from Russia will help Mali in strengthening its economy as the fertilizer will also ensure the food security of mostly arid Mali. Bamako has realized that it can only prosper by partnering with Russia and for that, it has to root out the West first and Mali is going successful in that way too.