Uganda successfully launched its first satellite PearlAfricaSat-1 into orbit after it was delayed on Sunday due to a fire alarm with the help of NASA in putting the satellite into orbit. The Cygnus spacecraft named Sally Ride, powered by a Northrop Grumman Antares rocket, launched PearlAfricaSat-1 into orbit.
The event was delayed by five minutes, and after docking at the international space station, the satellite is anticipated to be deployed in low earth orbit for data collection and observation.
Live commentary of the event was broadcast on NASA, and local TV channels streaming through could also watch it. The engineers who oversaw the PearlAfricaSat-1 satellite's development and Minister of Science and Innovation Dr Musenero watched the events unfold live on a feed at Kololo grounds.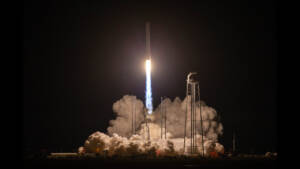 The PearlAfricaSat-1 satellite, which was developed with the contribution of three Ugandan engineers, is being launched by NASA, according to the Minister.
The launch has reportedly been delayed several times, according to local media reports.
According to the developers it was originally scheduled for September but was moved to October, due to "bad weather." However, this was later postponed to November 6, which caused more annoyance.
The satellite will be deployed to low earth orbit by a robot for it to begin sending the necessary images after reaching the space station, according to Dr Doreen Agaba, the nation's technical lead of the Department of Aeronautics and Space Science.
Read More: The Diversity and Equity madness in US Space Program will turn it into a laughing stock for the world
Uganda's space ambitions
Along with launching satellites, Uganda has its space ambitions. Uganda intends to build a satellite station with the primary goal of harmonizing and coordinating the development of the nation's space capabilities.
This will enable the nation to utilize space science and technology for sustainable development, according to Judith Nabakooba, Minister for ICT and National Guidance. This effort will also improve space science and technology infrastructure to support research for the nation's industrial development and increase evidence-based technology information for planning and decision-making.
Nabakooba while putting forward the nation's goals stated, "Improve the application of space science and technology to the social, economic, political and environmental needs of the country while ensuring Uganda also becomes a significant user and player of the outer space.,"
Space technology and exploration are central to Ugandan President Yoweri Museveni's plans for the nation.
In 2019, Uganda announced plans to launch its first satellite by January 2022 but it got delayed due to several reasons.
Uganda will eventually join Egypt, Morocco, Ghana, Sudan, Ethiopia, Angola, Kenya, Rwanda, South Africa, Algeria, Nigeria, and Mauritius among others on the list of African nations with satellites in space.
Despite being one of the handfuls of equatorial states, Uganda couldn't launch satellites into geostationary orbit as it is easy to launch them from nearby equator sites. This phenomenon occurred due to the political instability of the nation. Uganda also didn't acquire any ballistic missile capability which is a precursor for booster development and launching satellites. The nearest African facility is located off the coast of Kenya, Broglio Space Centre, an Italian-owned facility.
Despite so many difficulties Uganda managed to develop its own satellite and launched it from the Dulles, Virginia centre of NASA. Along with space exploration by Uganda's government agencies, there are private companies which are in the space innovation sector in Uganda. Companies like Space Technology Agency are on their path to space research with expertise in areas like Green Technology, 3D Printing tec, Low-cost component manufacturing and most important of them all Nano-satellite Design. It is among one the companies which are leading in nano-satellite design.
These developments tell us that African countries are now slowly picking up speed in space exploration. Not just Uganda but also many other African nations are on the list. The African renaissance is happening and it is also now extending to space.