MBS in Bangkok: Amid an ongoing energy crisis, european countries have turned to Southeast Asia to fulfill their thirst for energy. The EU energy crisis is inevitably leading to energy poverty in developing countries, Bloomberg reported on Tuesday citing an energy analyst at Credit Suisse.
Make no mistake, emerging market countries, importantly in Indo-pacific are at serious risk of being unable to meet their energy needs. Factory shutdowns, more frequent and longer-lasting power shortages, as well as social unrests, are the most likely consequences due to the energy security challenges.
Exporters across Qatar and the US are turning down requests from countries in Asia as European buyers are seeking to purchase as much fuel as possible to fill their storages. So now, Southeast Asia has decided to invite a new player into the region, Saudi Arabia.
Bangkok calls MBS into Southeast Asia
Reportedly, authorities in Thailand have proposed a bilateral cooperation plan to strengthen the country's newly restored relations with Saudi Arabia. For the first time in 30 years, Saudi Crown Prince MBS is poised to arrive in Bangkok. According to media reports, Bangkok has invited Saudi's crown prince MBS to attend the APEC summit from November 18-19. Reportedly, Thailand and Saudi Arabia are set to sign agreements to elevate diplomatic and investment ties.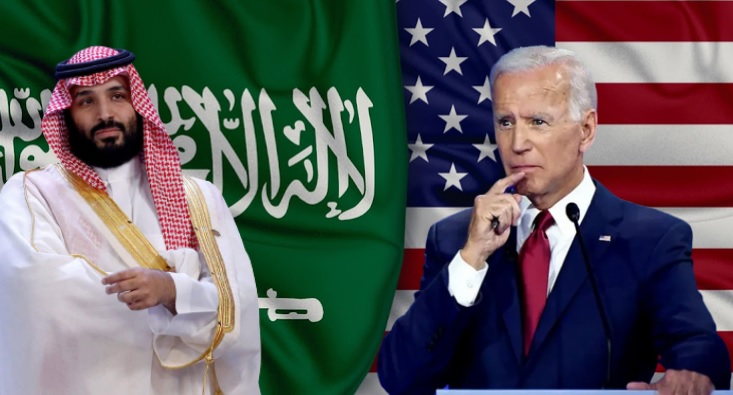 The agreements will be signed on the sidelines of the Asia-Pacific Economic Cooperation Economic Leaders' meeting in Bangkok. Well, Thailand's call for MBS into APEC has come as a surprise for many. But, this was well anticipated due to the absence of the United States.
The White House has announced Vice President Kamala Harris will participate instead of Biden at APEC as Biden will be in Washington at the time to attend instead his granddaughter's wedding. Experts in Thailand had stressed that, "There will be a general disappointment and Thailand will feel a loss of face. There is a perception that the US is too busy elsewhere, the US too distant and aloof,"
Most likely, Biden didn't want to attend the APEC summit as the Southeast Asian nations would have embarrassed the president for disowning the region amidst the energy crisis.
Read More: OPEC+ delivers a final blow to the West​ ​
A new oil partner
Last week, a Saudi delegation of 150 representatives of state-owned and private enterprises led by Investment Minister Khalid Al-Falih participated in an Investment Forum organized in Bangkok by the Thai government.
Thailand wants Saudi investment in the energy sector. To be honest, even Saudi has remained interested in growing its presence within the Southeast nations. Since May 2022, Saudi Arabia has increased its oil exports to Thailand and other nations in the region. Saudi Arabia is interested in setting up a crude oil storage hub for Southeast and East Asia after the APEC summit.
Read More: Mahathir Mohamad's return will make Southeast Asia the hub of radical Islam
Ditching Biden's oil war and embracing OPEC+
If Saudi Arabia actually reaches a consensus with Southeast Asian nations at the APEC summit, it would also, mean that Southeast Asian nations are moving away from the brunt of the Ukraine war. With Saudi Arabia on its side, Southeast Asian nations will have a more open space to ink energy deals with OPEC+ nations whom with Biden is already having a tough time. According to OPEC sources, OPEC+ may sell oil to Asian nations at a lower price.
Read More: Russia and India have begun conquering Southeast Asia with love and without China
Southeast Asia is embracing Saudi Arabia after realizing that the region is suffering from an energy shortage due to Biden's oil war. Time was running out as the already impoverished area descended further into darkness. But now, Saudi Arabia along with OPEC+ is coming to Southeast Asia's rescue.