Following the 20th Chinese Communist Party congress, which granted President Xi Jinping a third term in office, Tanzania's President Samia Suluhu Hassan last week made history by becoming the first African head of state to travel to Beijing. Although it appears that the two leaders have improved their bilateral ties, there is more to the story than what meets the eye.
Analysts claim that the visit was symbolic and will set the ball rolling for amicable ties between China and Tanzania. However, signs that emerged from China were hardly encouraging! The Africa Report reported that Chinese officials covertly expressed "wariness" while touching upon investing prospects in Africa. The report read, "Even though the two leaders have seemingly bolstered their bilateral relations, the Chinese are likely to be cautious when it comes to funding." If true, it can be anticipated that China is all set to turn down Tanzania's request to finance the project abandoned by the Europeans.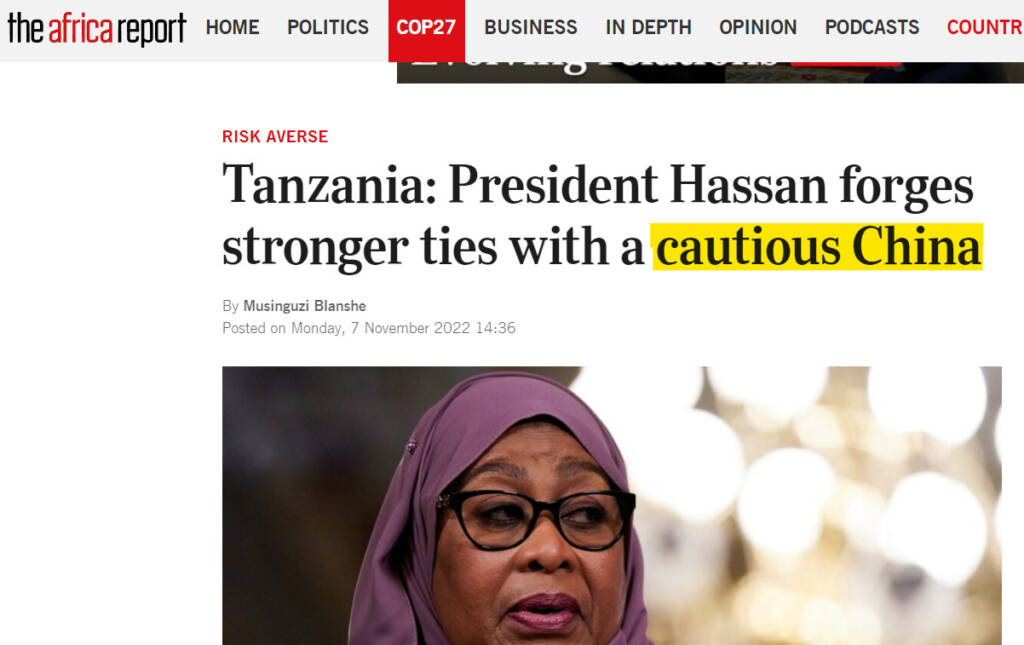 Read More: Uganda, Tanzania and Rwanda force France to deal with them like partners and not former colonies
The Tanzania's President was supposed to gather funding for the East African Crude Oil Pipeline (EACOP) Project, which is the largest heated oil pipeline project in the world. Uganda and Tanzania are scrambling for investments for their pipeline project after the European banks involved in the funding of the EACOP pulled out their investments. The banks did not honour the agreements under the pressure of the EU's anti-EACOP resolutions. Thus, the Tanzanian president's visit to China was seen as a step towards securing alternative funding channels for the project. 
Tanzania's President: China wary of investing in Africa
But we are here analyzing the reasons behind China's wariness towards Africa when it comes to funding. China, which formerly used its chequebook diplomacy to entrap nations under its infamous debt-trap policy, is now taking a step back.
China is wary of investing in Tanzania because it believes the money might never be repaid. It has now started to see Africa as a bad choice for investment. The Chinese concerns are legitimate. After all, it was the same Tanzania that had halted Africa's biggest port project worth $10 billion being constructed by a Chinese company back in 2019. Now, Tanzania can once again halt China's investments and deliver another international embarrassment to China, just like Uganda did recently.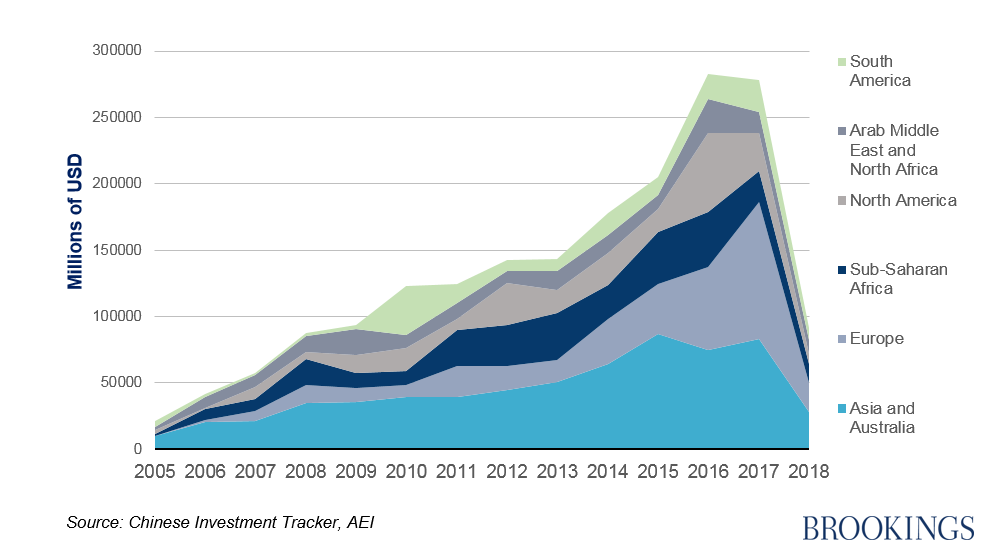 Uganda's energy minister in a press briefing had said, "China is always ready," when asked if China was willing to invest in the Uganda-Tanzania oil project. "China is always ready and I want to encourage Europe, I want to encourage America to [also] … invest in Uganda." 
From this statement, it is clear that although China has shown its willingness to invest in the lucrative project, it is Uganda that is developing cold feet over accepting easy Chinese money and instead preferring European investors.
Read More: Uganda and Tanzania reinforce Central Africa's energy assault on Europe
China's own economy is underperforming
Another reason for China to shun investment opportunities in Africa is China's deteriorating economy. China's economy is on ventilator support. Thanks to the pandemic, and the draconian economic policies adopted by Xi Jinping, the once-strong Chinese economy is not in a position to keep funding risky projects in Africa. So, Jinping wants to use his piggy bank carefully.
But that's what the West is infamous for, considering Africa an inferior entity. This shows China doesn't take diplomacy seriously with Africa, and its foreign policy for the continent is driven by one-sided economic interests and not mutual benefits.
The need of the hour is that Africa understands the Chinese gameplan of looting Africa under the garb of its anti-West campaign.