Covid-19 has delivered a major blow to the major economies in the world, with many countries still reeling under its shock. The global pandemic has been a curse specifically for smaller economies. The vulnerability of these smaller countries of the third world has been exposed by Covid-19 and consequently pushed these countries to aim for greater economic self-reliance. In response to the pandemic and the ongoing dynamic geo-political situations, various countries in the global south have been taking major initiatives to reduce dependency on foreign aid.
Saint Lucia in the Caribbean has recently taken one such step in that direction.
Saint Lucia's path to self-reliance
Food prices are likely to continue to soar globally and even the wealthy countries of Europe are hardest hit by accelerating inflation. In the wake of the Russia-Ukraine war, the global supply chains have been disrupted and also impacted inflation which is likely to result in worsening food security. This doesn't bode well and it will be a challenging path ahead particularly for many Small Island Developing States with significant economic vulnerabilities like Saint Lucia.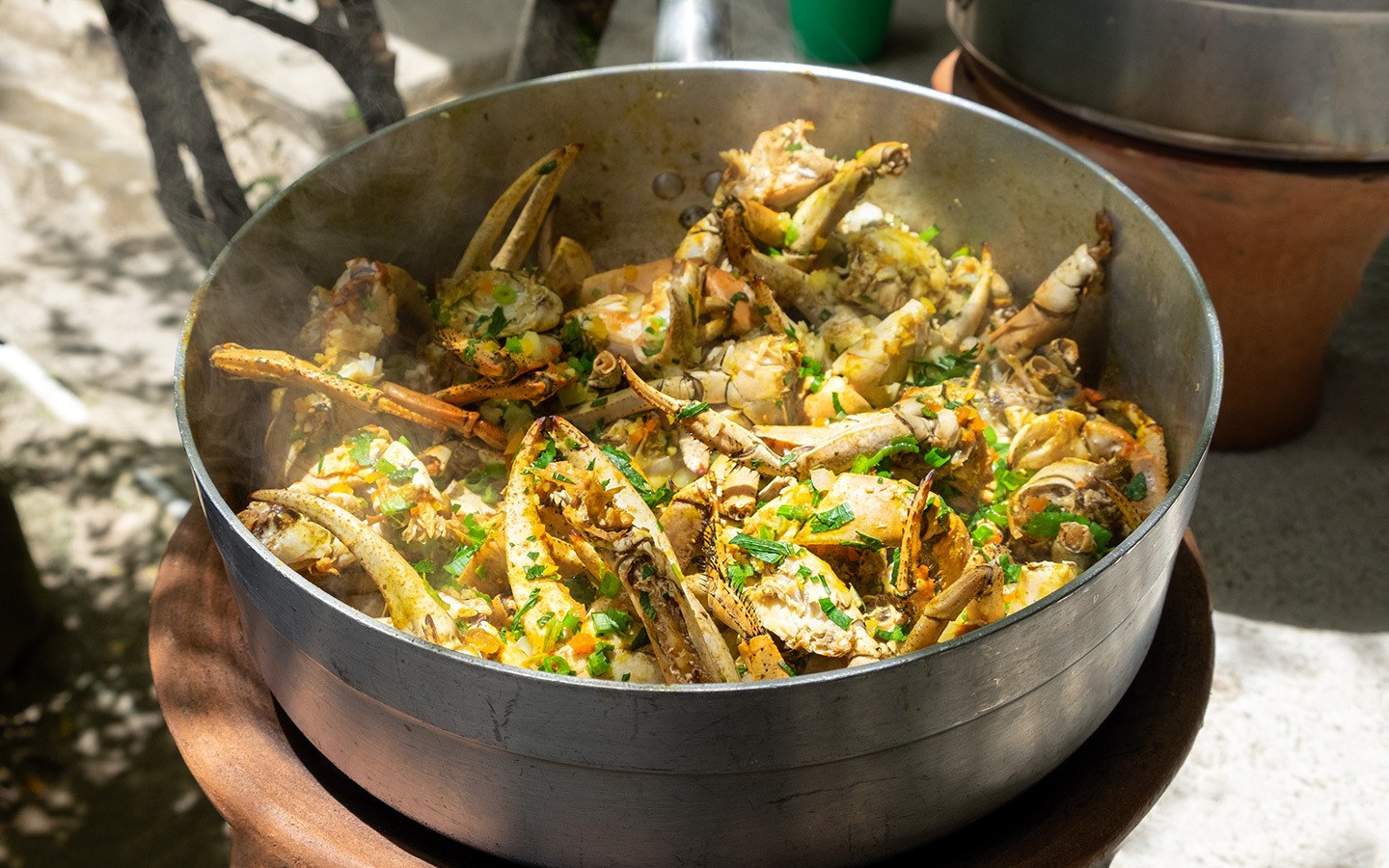 Saint Lucia is a small island nation in the Caribbean and its economy is heavily dependent on the Tourism and Agricultural sector. Now, Saint Lucia has rolled out a number of government programs to increase its food security and minimize its reliance on imports.
Under the direction of Alfred Prospere, Saint Lucia's Minister for Agriculture and Food Security, several initiatives have been launched to strengthen the country's production.
Measures for reducing import dependency
One of the measures taken for reducing Saint Lucia's import dependency is the Seven Crops Project which simply aims to grow and strengthen supply chains in the fruit and vegetable sector. The Ministry of Agriculture in Saint Lucia has reported that since the introduction of the project the island has significantly increased production for a number of crops.
Seven Crops Project
The project is taken in order to help in the reduction of Saint Lucia's food import bills. Saint Lucia's importation of agricultural produce was approximately EC $27 million in 2016. Now, Saint Lucia is expected to be 100% self-sufficient in the production of tomato, pineapple, sweet pepper, and watermelon.
The Government of Saint Lucia has also improved its agriculture intelligence information systems by setting up stable markets for farmers and introducing new technologies into the agricultural sector. It has also offered a 30% subsidy to banana crop farmers to support its export industry among other measures as per a report on the Global News Wire.
According to a report in the St. Lucia Times, an estimated 2.8 million people or nearly 40 percent of the population in the Caribbean are food insecure. Severe food insecurity is on the rise and high food prices have adversely affected a large population. Further, keeping in mind the global supply chain problems and the consequent skyrocketing prices for food commodities, lessening dependence on imports is extremely crucial for Saint Lucia.
Read More: How the West and China are stealing fish from Caribbean waters using UN
With these new measures, Saint Lucia aims to lower its import bills while simultaneously increasing its exports to boost economic growth. You see Saint Lucia's top imports such as Crude Petroleum, Refined Petroleum, Poultry Meat, Cars, and Packaged Medicaments mostly come from the United States of America. This makes the country highly dependent on the US which leads to their vulnerability towards the US and gives the US a say in their internal matters many times.
However, with this move towards self-sufficiency, it is becoming clear that Castries is now looking at decoupling itself from the US.  That is, in itself a long-term approach as with Saint Lucia aiming for food security; it can avoid any meddling in its internal affairs by foreign powers, especially the US. With careful initiatives like these Saint Lucia can definitely look to a brighter and more prosperous future.