Former boxer Vernon Vanriel is taking legal action against the UK government, claiming that he was wrongfully barred from entering the country after being stranded in Jamaica for ten years due to the Windrush scandal, and that the Home Office refused to fully compensate him for his losses.
One of nearly 100 members of the Windrush generation wrongly removed from the UK, Vanriel finally returned in 2018 after battling for nearly a decade and received a personal apology from former home secretary Priti Patel over the "shameful" injustice he endured.
The Windrush Scandal
Well, the Windrush scandal has indeed been a big loggerhead for many Caribbean residents. For the unaware, the Windrush scandal was focused on mistreatment and wrongful deportation of British citizens, mainly from the Caribbean, who arrived in the UK between 1948 and 1971. 
Read More: Bye Bye Britannia! Caribbean Nations are all set to remove Slated King from its currency 
Most of these citizens that had arrived from Caribbean islands were the ones that were responsible for restoration of London city after WW2. The government's hostile immigration policies led to many of them being detained or deported, despite having lived and worked in the UK for decades.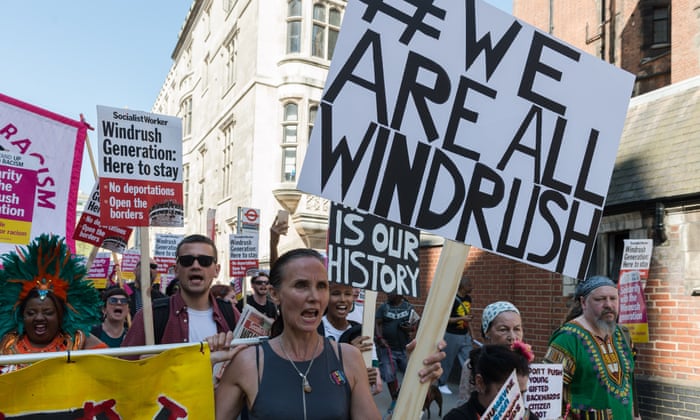 The Windrush Scandal sparked public outrage and led to the resignation of the then Home Secretary, Amber Rudd. The government later apologised and set up a compensation scheme for those affected, but many argue that the damage has already been done to people's lives and trust in the government. 
The Color Impact
It is often argued that the Windrush Scandal took a large shape primarily due to the difference of colour. Amidst the scandal. 
Jamaicans were among the many British citizens of Caribbean descent who were targeted by the UK government's hostile immigration policies, and the Windrush Scandal had a significant impact on them. Many Jamaicans who had spent decades living and working in the UK as adults—many of whom had come as children in the 1950s and 1960s—were suddenly labelled as illegal immigrants due to a lack of proper documentation. 
They were denied access to housing, employment, healthcare, and some of them were even imprisoned or deported. Many people lost their homes, jobs, and life savings as a result of the devastating impact on individuals and families. 
Read More: Flying High on Racism: American Airlines' Disrespectful and Counterproductive Tactics
The Windrush scandal not only highlighted the plight of Vernon Vanriel but also exposed systemic racism in the UK immigration system. While Vanriel's case is well-known, many others have suffered similar injustices and are due an apology and compensation.
It's crucial for the UK to take action, not just to repair its damaged reputation but to prevent such discrimination from happening again. Mr. Sunak, it's time for the UK to acknowledge its past wrongs, make amends and ensure a fair and just system for all.