Africa has been that one beautiful part of the world which has been ravaged by the Western countries or rather colonisers to fill their coffers at the cost of millions of Africans. Continuous plunder has robbed the continent of development and prosperity.
However, the changing geopolitical paradigm has rolled the red carpet for Africa's rise. The energy crisis looming large upon the European continent, is a blessing in disguise for Africa to use it to its benefit given the European countries' latest scramble in Africa for alternate energy sources.
It has been observed by many, that there is an anti-West sentiment on the rise in the continent. With more and more countries now questioning the intentions of the west towards their respective countries, West is losing its credibility in the eyes of Africans.
The SADC Bloc
South Africa is one of the major countries in the 16 member strong South African Development Community (SADC) which had rejected the "Countering Malign Russian Activities in Africa Act" adopted by the US in its meeting held in August 2022. The South African president, Cyril Ramaphosa has never shied away from expressing his unwillingness to bow down to bullying by USA especially in the backdrop of the Russo-Ukraine war. South Africa has taken several steps to assert not only an identity independent of the West, but also to set a precedent to other countries to follow suit.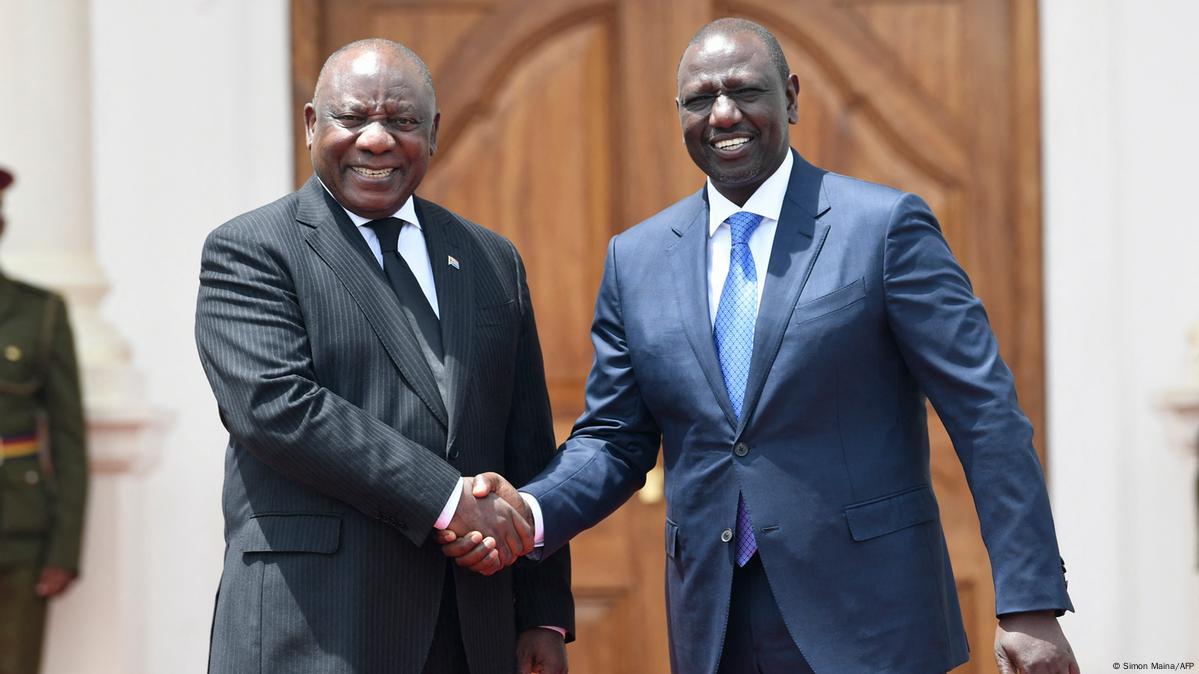 Read More: In a final blow to the west, South Africa to host Naval exercise with Russia & China
The EAC Bloc
The East African Community (EAC), is yet another regional bloc in Africa comprising of 7 members. Kenya is one of its major members which also leads the block. Under Kenyan President William Ruto and his 'Kenya First' initiative, it has been seen that he will not let the western countries plunder the region anymore. He rather believes in self-sufficiency and economic independence as a pre-condition to become an important stake holder in international affairs. His initiative to send his Kenyan Defence Forces (KDF) to weed out West backed M23 rebels from DRC has been giving USA sleepless nights. The Kenya- Tanzania gas pipeline project is an important step towards economic self-sufficiency, which also reduces their dependence upon western imports. There are several such projects going on across the continent for example- Tanzania- Uganda EACOP, Tanzania- Mozambique hydrocarbon exploration project among many others.
Read More: After Russia turned off its oil taps, Africa has decided to choke Europe as well
One can only imagine what it would look like if both these major blocs join hands to tackle the negative influence of the west and keep it at bay. Well, all imaginations are put to rest, as both Ramaphosa and William Ruto have already met in Nairobi during Ramaphosa's 2-day visit to Kenya. The purpose of the visit was reinforcement of multilateralism, reform of the present UN- system and requirement of a rule based international system. The two strong leaders of their respective blocs have called upon to forge new ties in order to develop as well as emerge as an important stakeholder in the international arena. It would not be wrong to infer that with these 2 leaders, other countries in their respective blocs hold the same sentiments and that they have put a red flag on every western country which is from now on either not to be entertained or is met with suspicion.
Surely, the days of the west in Africa are numbered as the continent is on its own path to building an identity free from western shackles. The dawn of the African century is arriving and the world will see a new era which will be African.