Windfall tax Germany: There are 7000 languages on this planet, but still, Olaf Scholz decided to speak stupidity. If one remembers correctly, Chancellor Olaf Scholz had announced that his government is reactivating the defensive shield, i.e. an economic stabilizing fund, and will do everything it can to bring prices down.  But in the garb of this, the megalomaniac is actually syphoning money from insolvent energy firms.
Yes, at a time when the whole of Germany is crumbling economically, the German government has decided to increase the taxes on energy companies like there's no tomorrow.
According to Bloomberg, Germany is all set to introduce a windfall tax of 90% on the earnings from clean power generators as the government seeks funding for its consumer aid package. Reportedly, with windfall tax the government intends to hold 90% of profits for solar, wind, and nuclear energy above €130 per megawatt-hour. The officials in Berlin are attempting to grab a large portion of the profits that high power prices are generating for businesses like RWE AG.
When the Deutsch government introduced the $200 billion relief package, we had a stark idea that all of this money will get compensated through vile means, and guess what, we were not wrong. This new legislation is expected to secure the money required to finance the €54 billion energy subsidy package that will cap gas and electricity prices for businesses and households starting in 2023.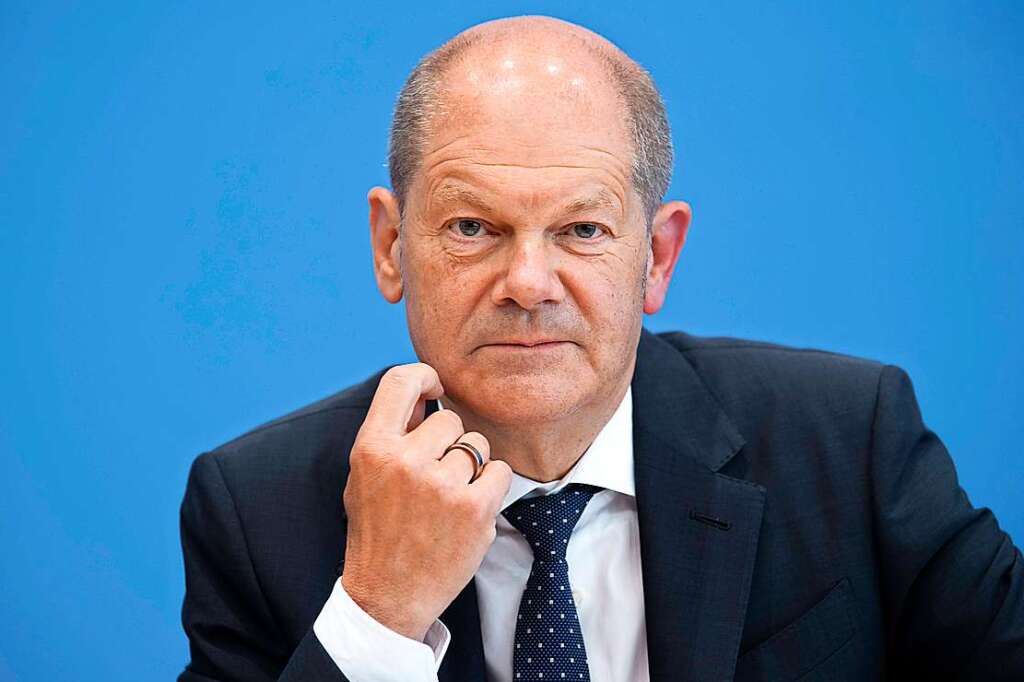 The windfall tax, from which Belin hopes to raise a "double-digit billion-euro amount," will help to partially subsidize the assistance for gas and electricity bills, officials told the news portal.
Another tax strike
Berlin has other energy firms in its crosshairs too. According to Reuters, The German government plans to introduce a special levy to skim off 33% of windfall profits made by oil, coal, and gas companies, which could generate revenue of between one and three billion euros. The levy, called "EU energy crisis contribution", would affect a low double-digit number of companies, targeting their 2022 and 2023 profits, and would be implemented by the end of 2022.
The Deutsch government might be in the air that they are about to compensate all money from the aid package. But, the energy companies are not at all pleased with this news.
Read More: Olaf pushes the German economy into a vicious debt trap to prevent civil unrest and save his chair
A spell for the demise
The legislation is passed at a time when energy companies' profits were surging as a result of Germany's record-high power prices. The energy companies are extremely demotivated as they anticipate that the new tax will discourage investment in the renewable industry, which is necessary to wean Germany off fossil fuels imported from abroad.
According to Andreas Jung, a lawmaker from the Christian Democrats, as quoted by Bloomberg, the legislation will inevitably "suffocate" businesses in the energy sector, even the ones which are investing heavily in new renewables. In addition, major energy companies have already done enough and are already on the cusp of total collapse.
According to an analysis by credit information provider CRIF, Ten percent of German companies are currently at increased risk of insolvency due to the effects of the energy crisis and also the fact that supply chain issues and bankruptcies will worsen this year and the following.
Just a few weeks ago, the German government was forced to nationalize energy giant Uniper to prevent bankruptcy. Here, one could easily see what is exactly the condition of energy companies.

Read More: Olaf Scholz is inarguably the stupidest politician alive
Due to a lack of components like panels and other essential components, even the major energy companies that deal in renewable energy cannot generate profits. At this time, Berlin is stating publicly that these companies must pay back 90% of their profits. This clearly, is the height of madness.
Experts in tax law have regarded the action unlawful and are prepared to file a legal challenge against it on the grounds that it violates the fundamental principle of equality by unfairly treating businesses. Hence, it looks like, Olaf Scholz's difficulties have not ended and some more quick turmoil awaits him.