Kotilingeshwara Temple
Kotilingeshwara Temple is located in the village of Kammasandra in Kollar district of Karnataka. A unique and huge Shivling of Lord Bholenath is located here, for which this temple is famous. This huge Shivling of Bholenath is known as 'Kotilingeshwara' all over the world. Surrounded by crores of small Shivlings all around, this symbol of Shiva is situated in the green lap of pure, beautiful and peaceful nature. Every year a large number of devotees come here to visit.
Kotilingeshwara Temple is 45 kms from Kakinada. Located near Draksharamam temple. It is very close to Rajahmundry city. Built in the 10th century, this temple is a major attraction of Rajahmundry. It is believed that worshiping in this temple washes away all the sins of a man.
Also Read: Tirupati Balaji Darshan Travel Guide and how to reach
One Crore Shivling at Kotilingeshwara Temple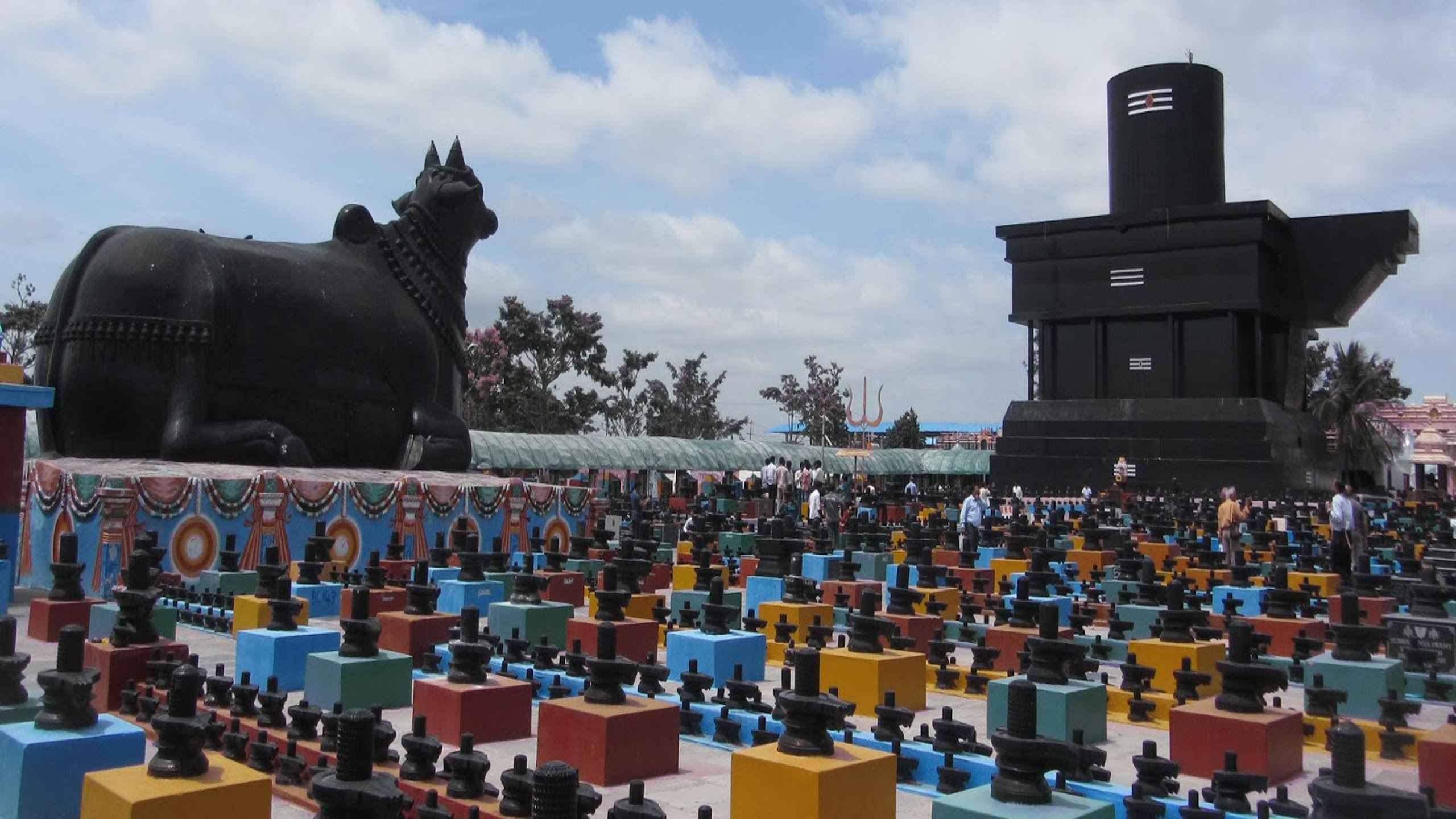 On entering this temple, the eyes of the devotees' stare only at the size of the temple, because the form of Mahadev resides here, which is probably the only temple of its kind in the world. Here the shape of the temple itself is in the form of Shivling, which is also the tallest Shivling in the world. The height of this temple in the form of Shivling is 108 feet, seeing which the devotees become completely Shivamay and testify to it. Around 1 crore Shivling present around the temple.
One may wonder why there are lakhs of Shivlings installed around the main temple. The secret of this wonder is hidden in the wishes of the devotees who come here. Devotees come to this temple with true devotion in their mind and according to their ability, Shivling from one feet to three feet is installed here in their own name. It is the glory of Mahadev that now the number of these Shivlings has reached about one crore.
Also Read: Thousand Pillar Temple: History, Travel guide and how to reach
The vastness of Shivling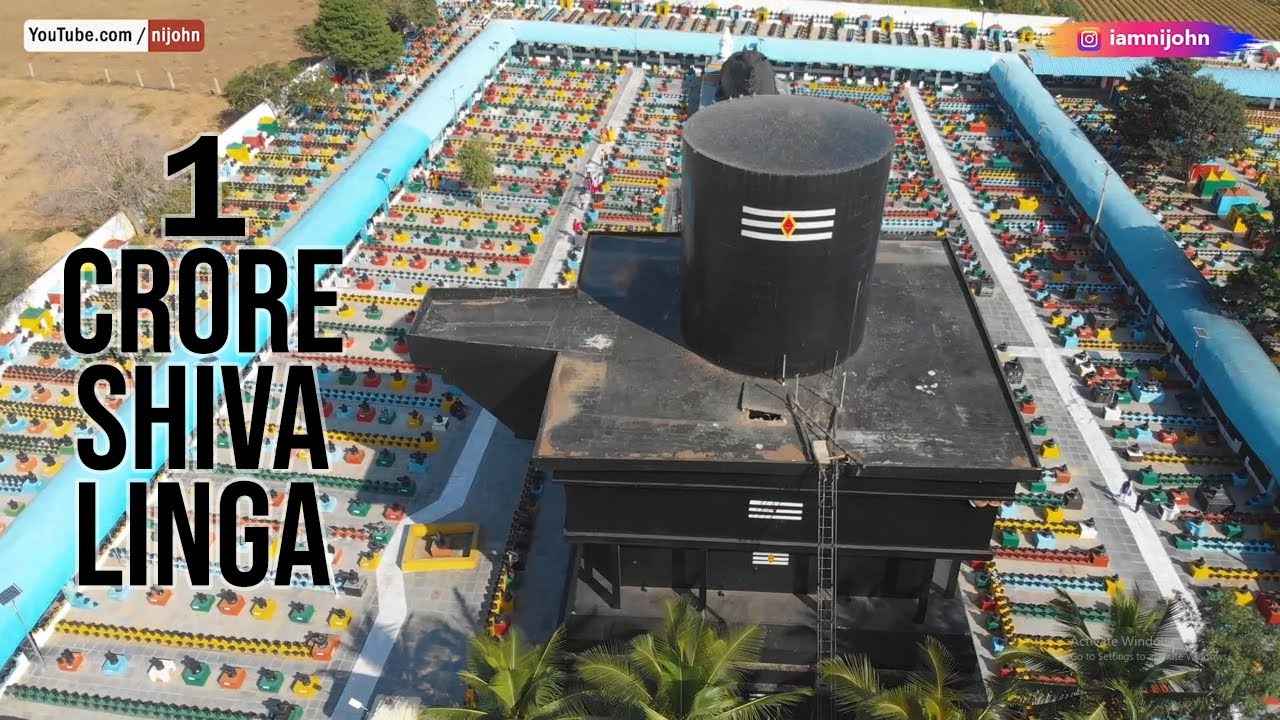 Nandi appears majestically in front of this huge Shivalinga, which is 35 feet in height and is situated on a platform 60 feet long, 40 feet wide and 4 feet high. The idols of Mother Goddess, Ganesha, Sri Kumaraswamy and Nandi Maharaj are placed around this huge Shivling as if they are offering their worship to their deity.
When enter inside the temple, in the statue of Kotilingeshwara, devotees experience the darshan of Mahadev and in the form of Kotilingeshwar, Bhole appears eager to defeat the sufferings of his devotees. Apart from the main temple of Kotilingeshwara in this entire temple complex, there are 11 other temples, in which the temples of Brahma, Vishnu, Annapurneshwari Devi, Venkataramani Swami, Panduranga Swami, Panchmukh Ganapati, Rama, Lakshmana, Sita are mainly present.
It is believed that by tying yellow thread on two trees which is present in the temple premises, every wish is fulfilled. Especially the obstacles in marriage are removed. The marriage of girls from poor families is also done by the temple for a nominal fee.  Proper arrangements are made here for the stay and food of the devotees coming from far and wide. On Mahashivaratri, the shade of this temple is created on sight.
Also Read: Betwa River – Origin, Tributaries, and Religious and tourist attractions
How to reach Kotilingeshwara Temple
By Air- You can reach Kotilingeshwara Temple by aeroplane. The nearest airport to this temple is Bangalore airport.  From the airport, you can hire cabs or rely on public transport to reach Kolar.
By Rail – You can also reach temple by train. A well-connected rail network is found here from Bangalore, Mangalore, Hassan, Kolar and Hubli.
By Road- You can also reach here by roads. If you want to reach the temple by road, you need to head through Kolar. Kolar is at a distance of 2.5 hours from Bangalore main city.
Install our app for more news and daily updates: @tfiglobal