The G7 countries, after months of discussion to curb Russia's profits from oil came up with a solution to price cap the Russian commodity. It's not even been a week and the efforts are already falling apart. And it's none other than Turkey which has choked Europe's oil-lines.
The price cap, which was proposed by the G7, intends to lower Russia's oil revenue while preventing a rise in world oil prices after an EU embargo on Russian crude takes effect on December 5.
The cap, which has been established at a maximum price of 60 USD per barrel of crude oil, is flexible enough to change in the future in response to changes in the market. Each member of the Price Cap Coalition will put this cap into effect using their respective domestic legal systems.
However, the interruption of crude exports from the Black Sea has been attributed to Turkey by Western officials, who have emphasised that there was no justification for blocking its transit through the Turkish Straits.
Due to regulations that prevent tankers transporting Russian crude from getting European maritime insurance unless the oil is sold for $60 per barrel or less, at least 22 crude tankers have been prevented from entering Turkish seas due to concerns in Ankara that the shipments may be uninsured.
However, two western officials argued that the ships, the majority of which are carrying oil from Kazakhstan rather than Russia, should be permitted to pass.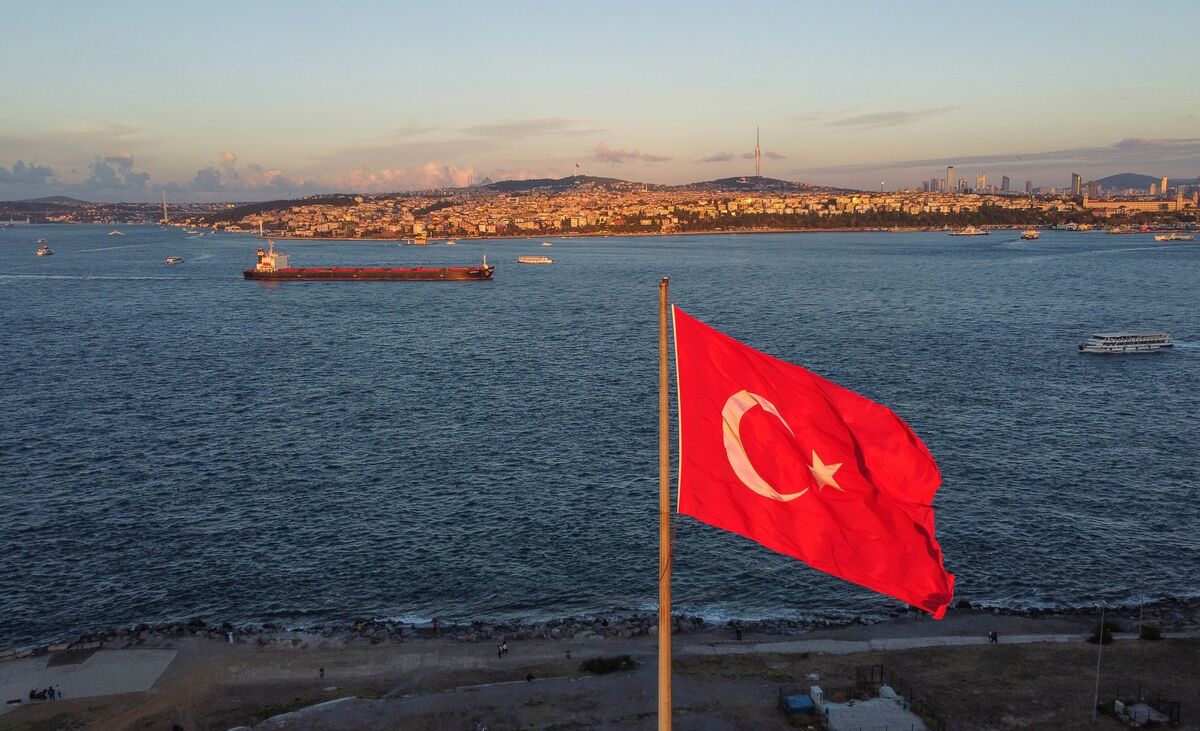 By obstructing the passage of 22 tankers, Turkey has expressed its concern and the consequences of the G7 price cap. Turkey has demanded that all crude tankers passing through the Turkish Straits provide proof of current insurance coverage for events like oil spills and crashes, claiming that the G7 pricing cap has raised the hazards of uninsured vessels in its waters.
Regardless of whether the cargo was Russian or Kazakh, Western officials defended the price restriction mechanism and claimed that Turkey's request for further guarantees from exporters was unwarranted. However, this also highlights how even after G7 price cap, countries have already found a way to violate their own sanctions.
Turkey's recent move to choke all of Europe's oil lines have led to a great deal of speculation and debate. Turkey had blocked the flow of oil to Europe earlier too. While Turkey's actions are mostly a response to, for political leverage but sometimes also to oppose the United States' intentions to impose sanctions on Turkey.
While Turkey has stated that its actions are in response to the increased uninsured vessels, analysts have argued that the country is attempting to use its control over the flow of oil to Europe as leverage for its actions in Syria. This could potentially be an attempt to gain concessions from the US and Europe in exchange for allowing the flow of oil to resume.
This could potentially lead to a situation where Europe is dependent on Turkey for its energy needs, and could also be used as a means of exerting political influence over the continent.
The issue of Turkey choking Europe's all oil lines is a complex one, with serious implications for the European energy market. The consequences of Turkey's actions have already been felt, with prices for oil increasing and supply chains being disrupted. In the long-term, the implications could be even greater, with the potential for Turkey to use its control over the flow of energy to Europe as a form of leverage. As such, it is important for Europe to take steps to ensure that its energy supply is secure and that it is not at the mercy of a single country.