Kailasanathar Temple, Kanchipuram
The Kanchi Kailasanathar Temple is an important religious site located on the banks of the Vedavathi River at Kanchipuram in Tamil Nadu on the western border. This temple is a very important place for the devotees of Hinduism.
The main attraction of the temple is the sixteen Shiva Lingams which are made of black granite in the main temple. The Kanchi Kailasanatha Temple is adorned with beautiful paintings and splendid sculptures that attract everyone towards it. Kanchi Kailashnath Temple is a very ancient temple in Tamil Nadu and is the oldest among the temples which were built during 685 AD and 705 AD.
History of this Kailasanathar Temple
The Pallava dynasty established its kingdom at Kanchipuram which came to be known as Kanchi or Shiva Vishnu Kanchi. Many temples were built by Emperor Narasimhavarman I, of which Tiru Parameswara Vinnagaram and Kanchi Kailasanathar Temple are the most attractive.
Kanchi Kailasanathar Temple was built during 685 A.D to 705 A.D. This temple is the first structural temple built in South India by Narasimhavarman I, which is also known as Rajasimha Pallaveswaram. Later his son Mahendravarman III completed the construction of front of the temple and the tower.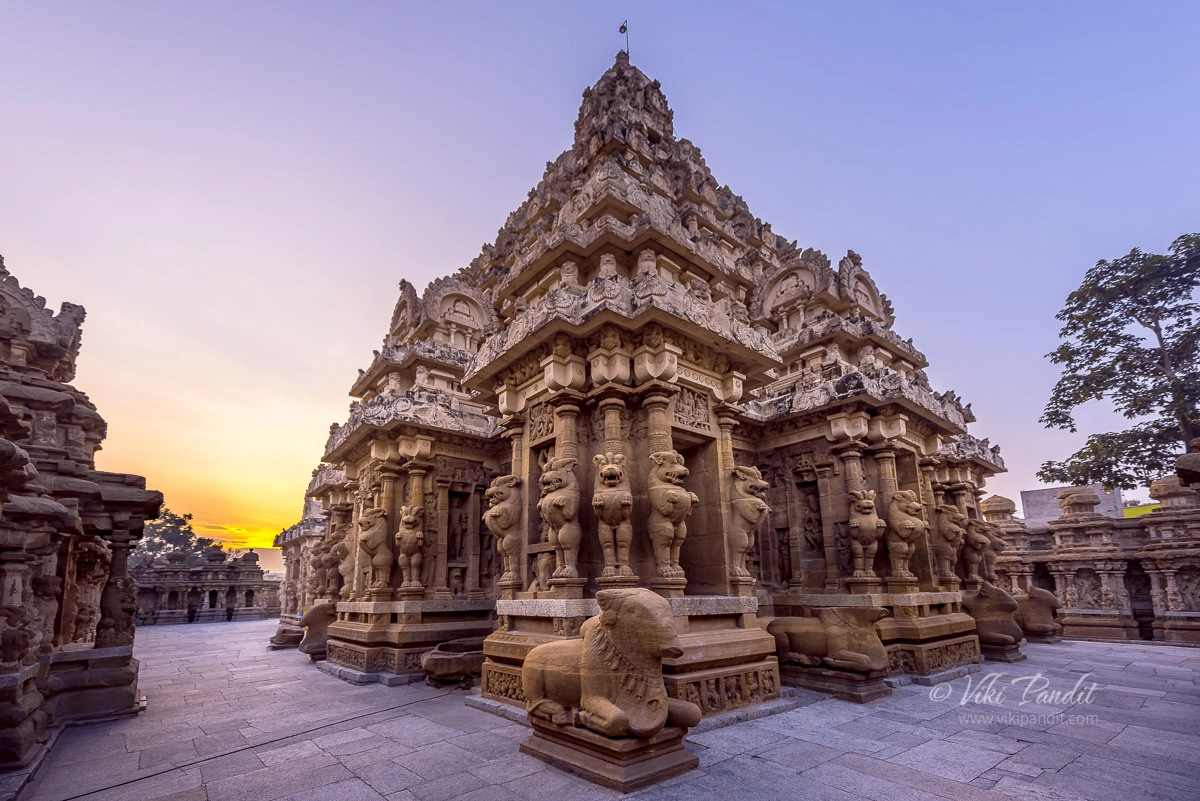 Also Read: Mylapore Kapaleeswarar Temple, Timings, History, Travel Guide and How to reach
Architecture of this Temple
The Kanchi Kailasanathar Temple has been constructed in the traditional Dravidian style which is very attractive to see. The foundation of this temple is made of granite. The outer structure and carvings of this temple are made of sandstone.
The temple has forty-eight small shrines, which are attached to the wall that surrounds the main temple. In the main temple there is a carvings of Goddess Parvati and Lord Shiva in various dance forms. Apart from small temples, a main hall, an entrance gate known as a gopuram can also be seen in this complex. Statues of lions which are standing on their feet can be seen on the pillars of the temple. The main temple or sanctum has 16 Shivalingas which is made in black granite.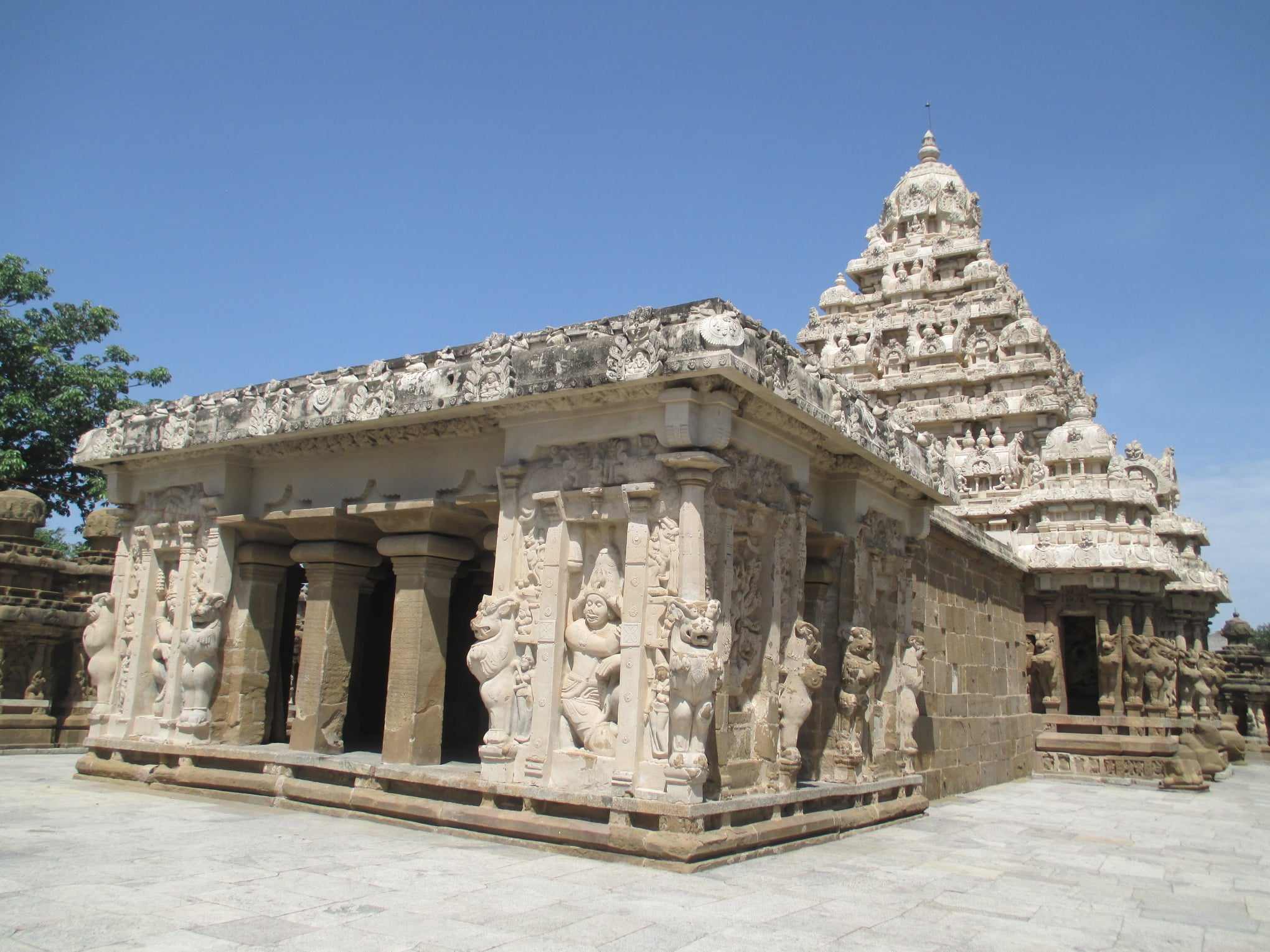 Also Read: Masani Amman Temple Pollachi, Timings, Travel Guide and How to reach
Best time to visit this Temple
Month of February and March is the best time to visit this temple. Maha Shivratri festival is celebrated here during these months. The temple is decorated very attractively during this festival. Visiting the temple during Maha Shivratri is considered extremely auspicious. The months from October to March are also best to visit this temple as the weather is very pleasant during this time.
Also Read: Shree Narayani dham temple, Alwar: History, Travel Guide and how to reach
How to reach Kailasanathar Temple
By Air- The nearest airport to Kanchipuram is Chennai Airport. From the airport, you can hire a taxi or cab to reach Kailasnath Temple.
By Train- Kanchipuram has its own railway station and is well connected to most of the major cities in South India. You can also take a train from Chennai to reach here.
By Road- You can easily reach Kanchipuram by road from South Indian cities. Bus services are also easily available to this city. The Tamil Nadu State Government run Transport Corporation operates buses to Kanchipuram from most major cities.
Subscribe our TFI Dharma YouTube channel to watch Devotional videos because we are here to serve Sanatana Dhrama: TFIDHARMA