IMF Ghana debt bailout: It is a widely known fact that the dominance or the influence of the West in Africa is diminishing. The US' policy to create instability and crisis in the region so that Africa remains poor and dependent on US military and economic assistance has been receiving a strong pushback recently. The most challenging task for the West has been to counter Russia's growing influence in the region. Russia and its mercenary group wagner has been gaining more and more ground in Africa and on the other hand the West is facing a credibility crisis. France has already had to face humiliating departure from the Sahel region of Africa because of Russian presence.
Read More: Western Africa has truly and completely thrown France out
So, now when more and more African countries have ditched US and embraced Russia, it has turned to its lackey IMF to somehow salvage the situation. IMF is dominated by the US and often advances as well as secures the interest of the West rather  than actually helping poor nations. With every trick in the book failing, US is now trying to somehow hold its ground in Africa by using IMF. Recently, the US has tried to use this tactic in the case of South Sudan and now it is using against Ghana.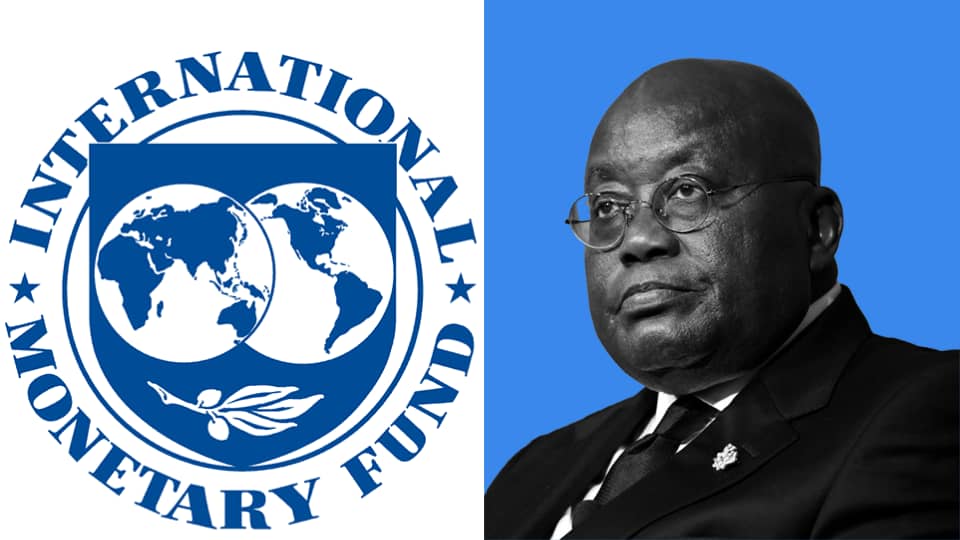 Ghana gets $3bn IMF debt bailout
The International Monetary Fund (IMF) has agreed to a $3bn debt bailout to Ghana. The loan is granted to get the West African nation's "debt under control". However, there's more to what meets the eye. Ghana's President Nana Akufo-Addo has previously lambasted the previous government under President John Mahama for borrowing from the IMF.
Moreover, as Ghana receives IMF economic assistance, its President has said that the military government of Burkina Faso has hired Russian mercenaries to help fight insurgency in the country and is using a mine to pay them. "Today, Russian mercenaries are on our northern border," Akufo-Addo said.
He said that Burkina Faso has now entered into an arrangement to go along with Mali in employing the Wagner forces there and he also "believes", a mine in the southern part of Burkina Faso has been allocated to them as a form of payment for their service. He expressed concern over Wagner forces operating on their northern border as particularly distressing for Ghana.
Burkina Faso has now summoned Ghana's ambassador over the allegation that the embattled Sahel nation has hired Russian mercenaries.
Ghana toeing the line of the West
Now, the statements from Ghana against Russia backed Wagner forces at a time when it receives IMF assistance (that too, going back on its own promise), couldn't have just been a coincidence. Burkina Faso's Ministry of Foreign Affairs has also said that Ghana could have undertaken exchanges with the Burkinabe authorities on the security issue in order to have the right information.
Ghana under economic pressure has finally come under Western influence and there's every possibility that Ghana is only talking the West's language against Russia. The west has faced widespread criticism from governments and people of Western African countries and the anti-West sentiments are growing for sometime. West African countries that once had good diplomatic, economic and strategic ties with France, have dumped it as they have realised such partnerships have only created more crisis than solving in the region.
Read More: Western Africa has truly and completely thrown France out
Further, recently Ghana is also taking a few steps in reducing the dependence of its economy on dollars and the Ghanaian government stated that it is thinking about adopting a strategy whereby it will pay for oil products with gold rather than US dollars. Keeping in mind all this, it might be possible that US is now mollycoddling Ghana in the hope that the latter would not abandon it like the rest of West Africa.
It is well-known how the US uses its economic clout to make other weaker countries to align with its interests. Ghana is the latest classic example of this.