Vajreshwari Temple, Himachal Pradesh
Vajreshwari Temple located at the end of Jansali Bazaar in Chamba, Himachal Pradesh. This temple is dedicated to "Devi Vajreshwari", the goddess of lightning. Goddess Vajreshwari is believed to be a form of Goddess Parvati and here she is worshiped in her anger form.
The parts of Goddess Sati fell in different parts of the world, out of which the left breast of the Goddess fell at this place, due to which it became the Shakti Peeth. The interior walls of this grand temple have carvings of various Hindu deities and idols.
History of this Temple
The history of Vajreshwari Devi Temple reveals that this temple used to have immense wealth. The idol of the temple was decorated with heavy jewellery and costly ornaments. Although this temple was looted many times.
Mahmud Ghazni settled here in 1009 AD and he destroyed Vajreshwari Temple and built a mosque at this place. After about thirty-five years, the king of the area again built the temple at this place and decorated the new temple with jewels in gold, silver and diamond. After a long time, it was looted again by Firoz Shah Tughlaq in 1360 but after some time Emperor Akbar visited the site and decided to restore its grandeur.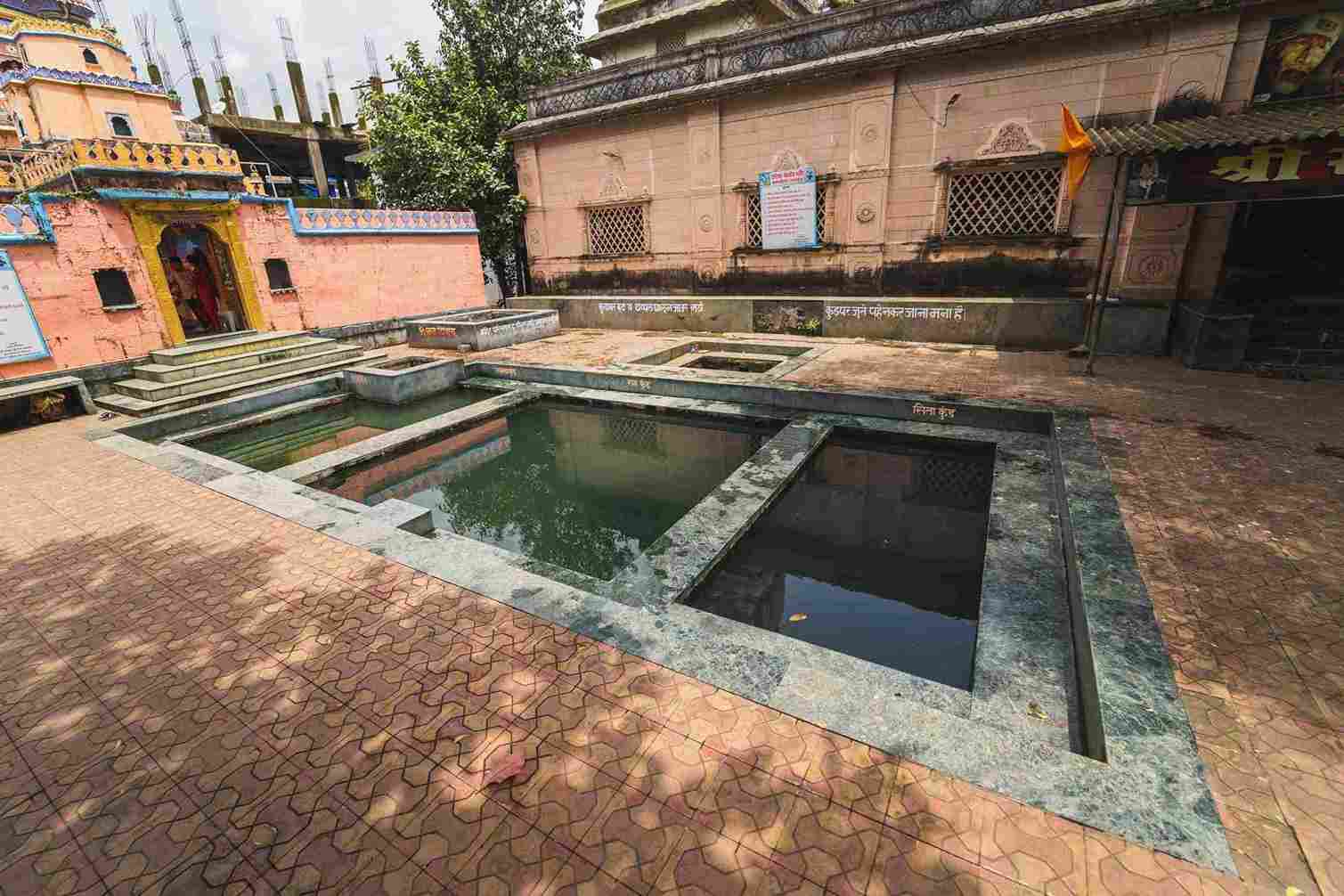 Also Read: Akshaya Patra temple, Timings, History, Travel Guide, and How to reach
Place to visit near Vajreshwari Temple
Manimahesh Lake
Manimahesh Lake is located in the Pir Panjal range of the Himalayas at an altitude of 4,080 meters in the Bharmour subdivision of the Chamba district of Himachal Pradesh. Lake Manimahesh is situated near the virgin peak of Mount Kailash, which is believed to be the holy abode of Lord Shiva. This place is very special for trekking lovers as there is a trekking route of 13 kms.
Chamera Lake
Chamera Lake is one of the most beautiful and rich natural lake in Chamba district near Dalhousie, which attracts tourists immensely with its charm.  Chamera Lake is located at a distance of 25 km from Dalhousie, and is situated at an altitude of 1700 meters.
Also Read: Putlur Amman Parameswari Temple, Timings, Travel Guide and History
Lakshmi Narayan Temple
Lakshmi Narayan Temple is one of the main temples of Chamba. If you come for an excursion to Chamba, then you can also visit this temple. Let us tell you that Lakshmi Narayan Temple is the oldest and biggest temple in Chamba. The temple is built in the shape of a spire and houses six idols of Lord Vishnu and Shiva.
Hari Riya Temple
Hari Riya Temple is the main temple of Chamba dedicated to Lord Vishnu in which Lord Vishnu is seated in his three incarnations as human, boar and lion. The temple has another attractive idol of Lord Vishnu riding a chariot drawn by six horses. The entrance of this temple is decorated with beautiful idols of Ganga and Yamuna.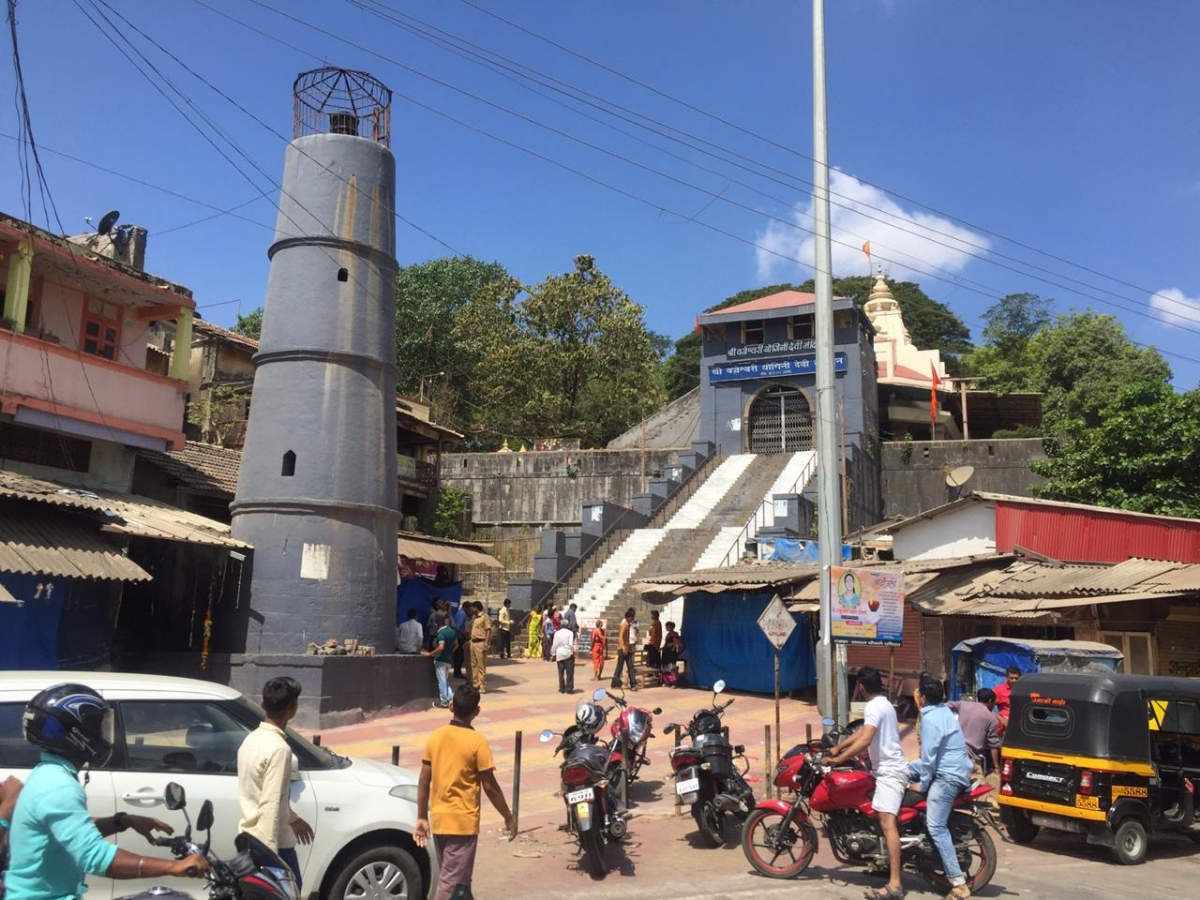 Also Read: Triyuginarayan Temple, Rudraprayag travel guide and how to reach
How to reach this Temple
By Air- The nearest airports to Vajreshwari Temple is Pathankot which is at a distance of 120 km, Amritsar airport which is at a distance of 220 km, Kangra airport which is at a distance of 172 km and Chandigarh airport which is at a distance of 400 km. From here you can easily reach this temple by taking Buses and cabs.
By Road- You can easily reach this temple by road. Himachal Road Transport Corporation buses runs on regular buses from the neighboring states of Delhi, Haryana and Punjab. By person transport you can also reach here very easily.
By Train- The nearest railway station from Vajreshwari Temple is at Pathankot, which is about 120 km from Chamba. Buses and taxis are very easily available from Pathankot to Chamba.
Subscribe our TFI Dharma YouTube channel to watch Devotional videos because we are here to serve Sanatana Dhrama: TFIDHARMA