Baglamukhi Temple, Madhya Pradesh – Overview
The temple of Mata Baglamukhi is located in Nalkheda, in Agar-Malwa district of Madhya Pradesh. This is a proven place for sages and tantriks of the Shaiva and Shakta sects. The fame of the temple is such that many big leaders of the country perform yagya-rituals here to win elections. Located on the banks of Lakhu
Lakshmana river, Trishakti Mata Virajit is enshrined in this goddess temple, which is considered to be self-manifested. The idol of Mata Baglamukhi is enshrined in only three places in the whole world, which are Nepal, Datia of Madhya Pradesh and Nalkheda of Madhya Pradesh. Of these, Nalkheda is considered to be the main and Siddha Baglamukhi Mata's temple.
Also Read: Himavad Gopalaswamy Temple, Timings, History, and Travel Guide
History of this Temple
Prana Toshini is a book based on Tantra Vidya in which the origin of Mata Bagalamukhi has been told. It is said that in Satyuga such a devastating storm came which had the potential to destroy the whole world. To stop this storm, Lord Vishnu did penance near Haridra Sarovar in Saurashtra region. Pleased with his penance, Mata Baglamukhi appeared on Chaturdashi Tithi and protected the world from that destructive storm.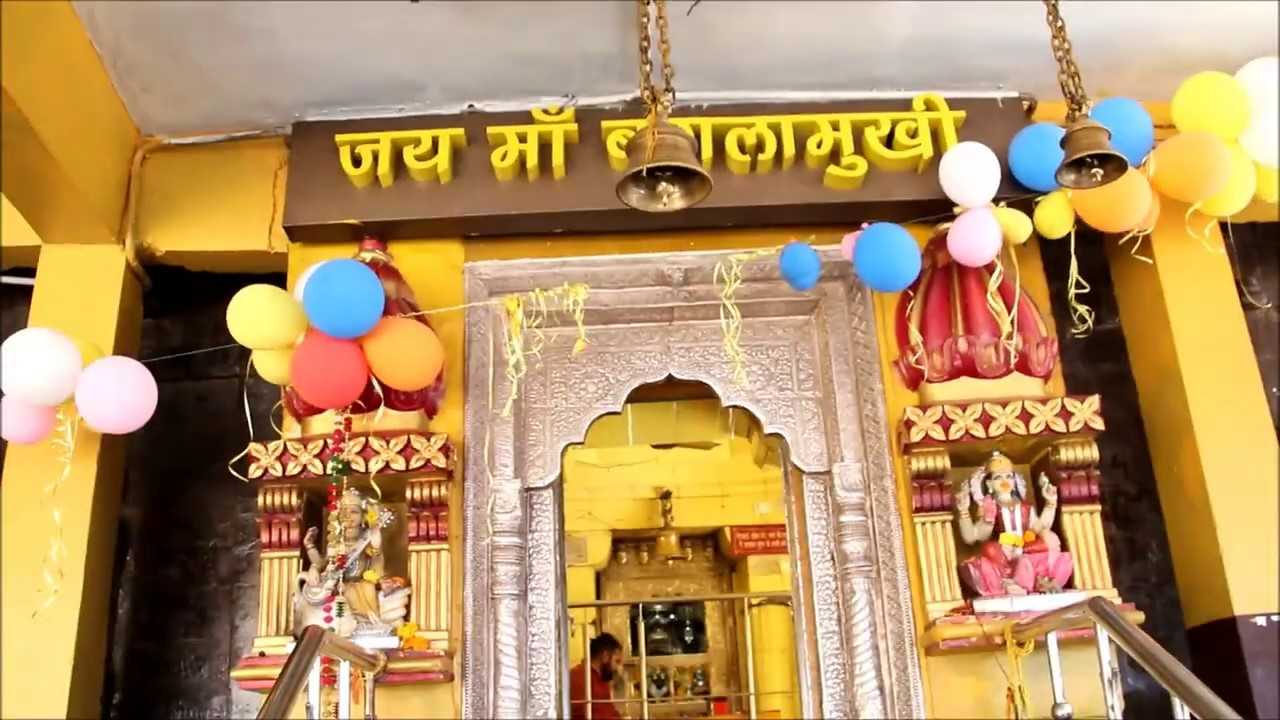 Mata Bagalamukhi installed in the temple is called Trishakti because it is probably the only temple in India where three goddesses are included in the self-manifested idol. Mata Bagalamukhi is seated in the middle, Lakshmi in the right and Saraswati in the left.
Mata Bagalamukhi is known as the original power of Maharudra. Apart from Mata Baglamukhi in the temple, there is a temple of Dakshinmukhi Hanuman ji, Lord Krishna and Kaal Bhairav. There is a divine lamp in front of the temple which was established by Maharaj Vikramaditya. The lion gate of Baglamukhi Temple is also unique in itself.
Also Read: Samayapuram Mariamman Temple, History, Timings, and Travel Guide
Place to visit near Baglamukhi Temple
Ganesh Goshi Chhipa
At a distance of 8 km from Agar on Barod Road, Shri Ganesh Goshi Chhipa is the same, which is a beautiful temple of Shri Ganeshji built at the foot of the hill, the idol here is very ancient.
Baijnath Mahadev Temple
Baijnath Mahadev Temple is situated on Susner Road (Ujjain-Kota Road National Highway 27) of District Agar-Malwa. Baijnath Mahadev Temple is one of the major tourist and religious places of district Agar-Malwa. This is the only temple in India which was built by the British. The temple is situated on the banks of the Banganga River, its construction started in 1528 and was completed in 1536. The height of the spire of the temple is about 50 feet.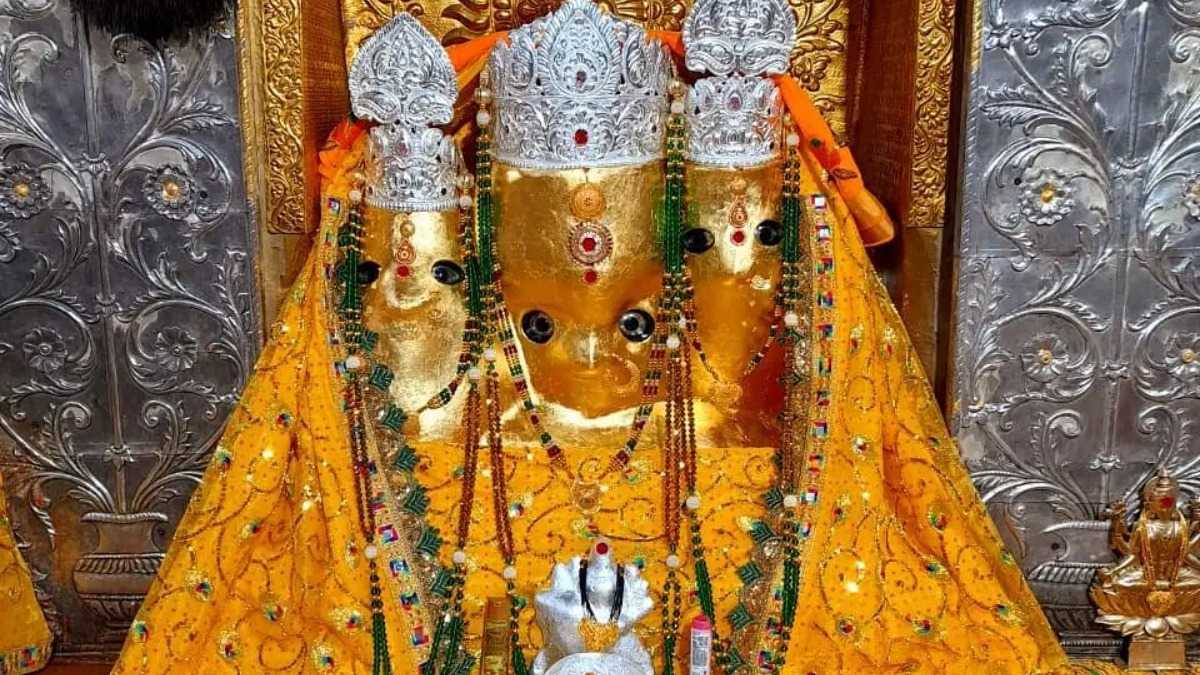 Also Read: Thiruporur Murugan Temple, History, Travel guide and how to reach
How to reach Baglamukhi Temple
By Air- The nearest airport to Baglamukhi Temple is Devi Ahilyabai Holkar International Indore Airport, which is at a distance of 156 km from this temple. It is well connected to cities like Delhi, Mumbai, Hyderabad, Chennai, Ahmedabad, Kolkata, Bengaluru, Raipur and Jabalpur. From here you can easily reach this temple by using local transport.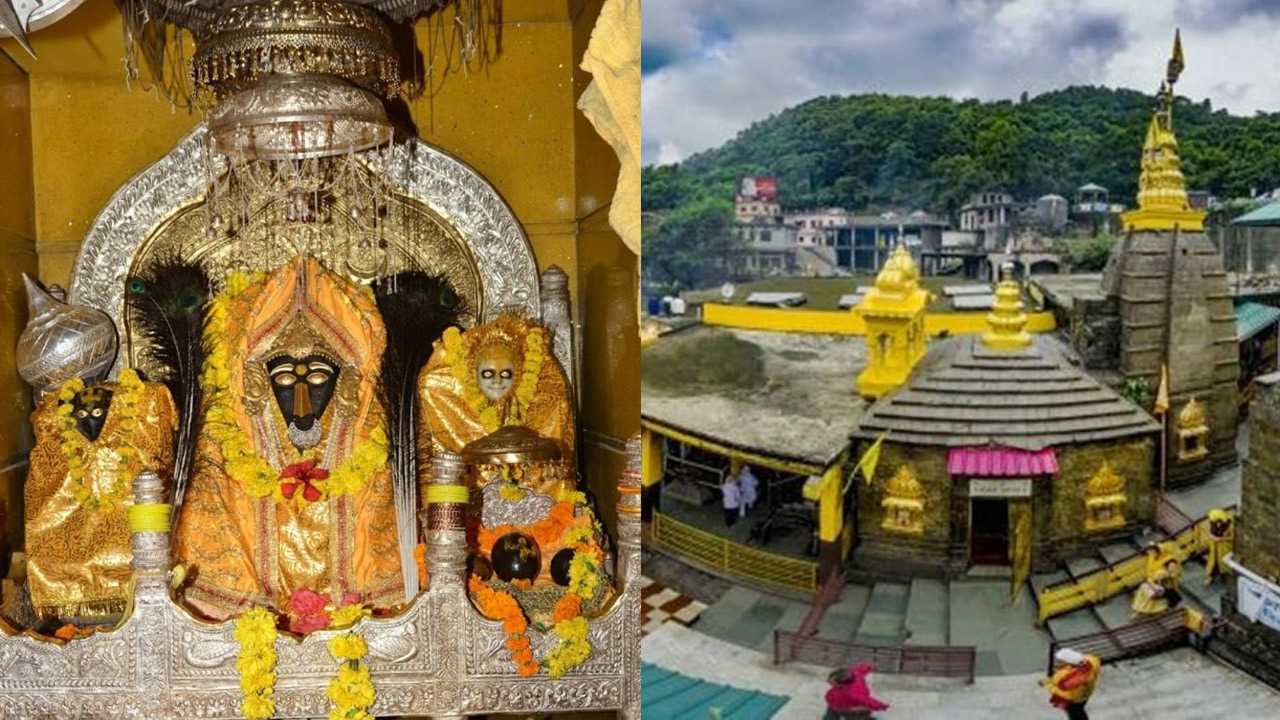 By Train- The nearest railway station to this temple is Ujjain railway station which is located at the distance of 98 km from this temple. Ujjain is connected by rail to major cities like Mumbai, Delhi, Hyderabad and Bangalore. From here also you can easily reach this temple by using local transport.
By Road- Agar Malwa is well connected by road. You can get here by hiring a cab or bus from Ujjain which is at 98 km, Indore which is at 156 km, Bhopal which is at 182 km, and Kota Rajasthan which is at 191 km from this temple.
Subscribe our TFI Dharma YouTube channel to watch Devotional videos because we are here to serve Sanatana Dhrama: TFIDHARMA