The holiday season is a time when families enjoy a great time with each other. Various parts of the world celebrated this beautiful holiday season of Christmas with full joy and prosperity, except for France. For french nationals, Christmas has not been that great as they were not greeted with warm wishes, instead, they celebrated a truly riotous holiday.
Riots rocked the city of Paris on 25th December and the world was definitely aghast by what has happened. What happened in Paris has left scars and devastated French civilization. It is time for French people to put their politically correct glasses down and face reality instead since it is the French people and their administration that are at fault for this disastrous situation.
On 25th December, the world was singing joy to the world, the lord has come. But, at that time, Paris was burning. Blazing clashes broke out in central Paris as members of the local Kurdish community took to the streets to call for justice after a Kurdish man was reportedly killed by a 69-year-old french man.
Reuters and AFP show damaged streets and smoke rising from cars as demonstrators clashed with police. The skirmishes, which are ongoing, are taking place in the area near Place de la République in the heart of the French capital, not far from the Ahmet-Kaya Kurdish cultural center, the site of Friday's shooting.
Till today, Police are finding it hard to curb the rising discontent among Kurdish migrants. Whereas, on the other, French people are also loathing the Kurdish people for their destruction of Paris. The tensions are so high that Police in Paris and across France have been ordered to protect Kurdish sites and Turkish diplomatic institutions.
Who is responsible?
French nationals and Kurdish nationals are baying for each other's blood and honestly, it's pretty sad. Make no mistake, this attack is a big blot on multiculturalism, which France constantly keeps thumping its chest for.
In Europe, France is viewed as an example of multiculturalism, particularly since its multicultural football team captured the attention of people all over the world. It is extremely uncommon to not come across some kind of small ethnic community here.
Multiculturalism has been embraced by the revolutionary French culture over the years. But after the Syrian crisis began in 2015, multiculturalism as a whole took off. At that time, Emmanuel Macron, the newly elected president of France and a liberal boy of the west, embraced and pushed for the acceptance of these refugees on French soil.
Even French citizens responded favorably to this call. According to a 2016 survey, 24% of French citizens thought that France's diversity made it a worse place to live. 48 percent of respondents, a higher percentage, claimed that it didn't really matter. France decided to accept the refugees as a result. But in the end, France's love of multiculturalism proved to be poisonous.
Read More: France's €100 Million bet in Moldova is another nail in Zelensky's coffin
Mines exploded!
In 2016, the multiculturalism-related landmines began to detonate. Small-scale riots first broke out, followed by clashes, and people started turning away migrants. Terrorist attacks like "Charlie Hebdo" and other attacks in Paris followed as a result.
For quite some time, the extremist factions in this so-called multicultural nation have been waging war against liberal France. The most recent was the current attack on French culture by the riots in Paris. And the saddest aspect of this incident is that Emmanuel Macron, who was once a fierce opponent, is still sitting twiddling his thumbs.
In the past, we have also seen how French President Macron and his government did everything within their reach to allow migrants to enter France. For him, even the option of changing demography by allowing them to enter rural France was not ruled out.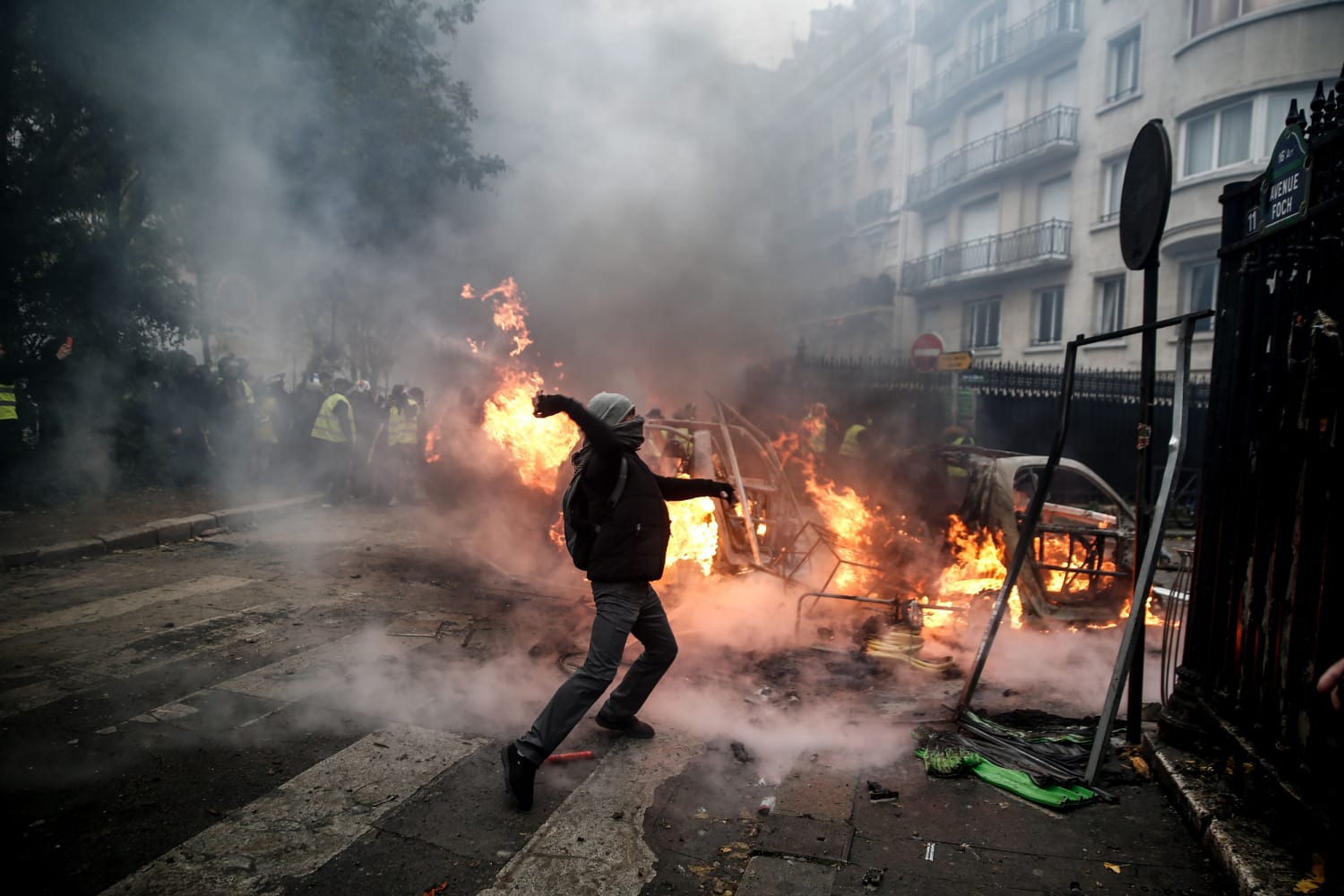 And today we are here, where France is turning into a headless chicken-like society.
Read More: France and EU at loggerheads! Again
Former US President Donald Trump was not wrong when he said in 2016 that France is no longer France.  He was mocked and derided at the time for making fun of France's "multiculturalism." However, as of today, it's safe to say that even French citizens are now aware of how advanced that man's thinking was.
France will experience a significant demographic shift in the next few years, making it one of the most dangerous countries in Europe if Macron doesn't realize and wakes up to the reality. It's high time for the French government to rise from its deep slumber and save France.