Lord Murugan Temple, Madurai – Overview
Thiruparankundram Temple is one of the Arupadai Veedu or battle halls of Lord Murugan. It is located about 8 km from Madurai city. It is a rock-cut temple, built by the Pandya kings during the 6th century. The structure of this temple is of 7 tier architecture. Lord Murugan in his marriage form sitting with his wife graces his devotees. Lord Muruga holds an important place in the Hindu pantheon.
The association between Tamil and Lord Muruga dates to pre-Vedic times. This is the holy shrine where Lord Murugan killed the demon Surapadman and married Devayanai, the divine daughter of the king of heaven. It is one of the iconic temples of South India, where it invites many people and bestows its blessings on them.
Thiruparankundram Temple Timings
Thiruparankundram Temple opens from 5 AM to 1 PM in the morning and from 4 PM to 9 PM in the evening.
| | |
| --- | --- |
| Timings | Pooja / Darshan details |
| 5:00 am | Temple Opening Hours |
| 5:30 am – 6:00 am | Thiruvananthal |
| 6:00 am – 7:30 am | Darshan |
| 7:30 am – 7:50 am | Vizha Pooja |
| 8:00 am – 8:20 am | Kalasanthi |
| 8:30 am – 10:00 am | Darshan |
| 10:00 am – 10:30 am | Thirukaka Santhi |
| 10:30 am – 12:00 pm | Darshan |
| 12:00 pm – 12:30 pm | Uchikalam |
| 12:30 pm – 1:00 pm | Darshan |
| 1:00 pm – 4:00 pm | Temple remains closed |
| 4:00 pm | Temple reopens |
| 4:00 pm – 5:30 pm | Darshan |
| 5:30 pm – 6:00 pm | Sayaratchai |
| 6:00 pm – 8:45 pm | Darshan |
| 8:45 pm – 9:00 pm | Artha Jamam |
| 9:00 pm | Palliyarai |
| 9:00 pm | Temple closing hours |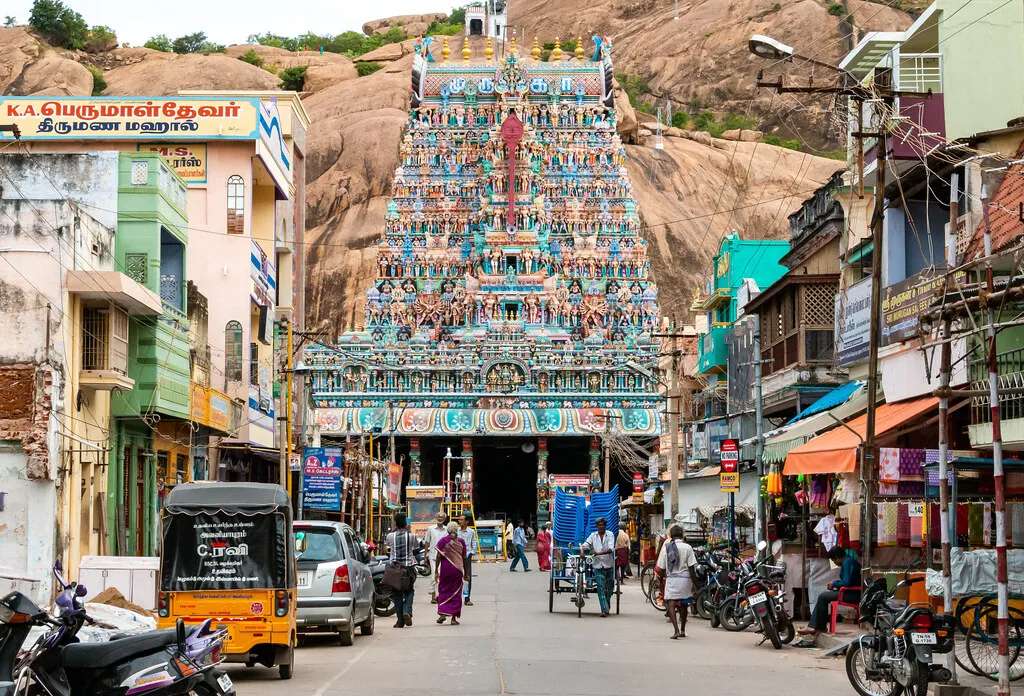 History of Thiruparankundram Temple
All the vehicles of Lord Muruga, Lord Vishnu and Lord Ganesha which are peacock, mouse, Nandi, Garuda, sheep, and elephant are placed side by side in this temple. High importance is attached to the "Vel," the mighty weapon, which helped the Lord destroy the demon. A special consecration or hydrating ceremony is performed at the Well. Idols of Lord Vishnu, Goddess Parvati, and other Devas, Gandharvas and sages are found here, indicating that they attended the marriage of Lord Muruga.
Revered Tamil poets like Nakkirar, Arunagirinathar, Sundarar, Manickavachar have sung many songs in praise of Lord Muruga and about the importance of this temple. The nine warriors Veerabagu, Veerakesari, Veera Mahendran, Veera Maheswaran, Veera Rakshana, Veera Marthandan, Veerandhagan, Veeradhiran and Veera Sooran are said to be born of celestial maidens, who also helped Lord Muruga during the battle.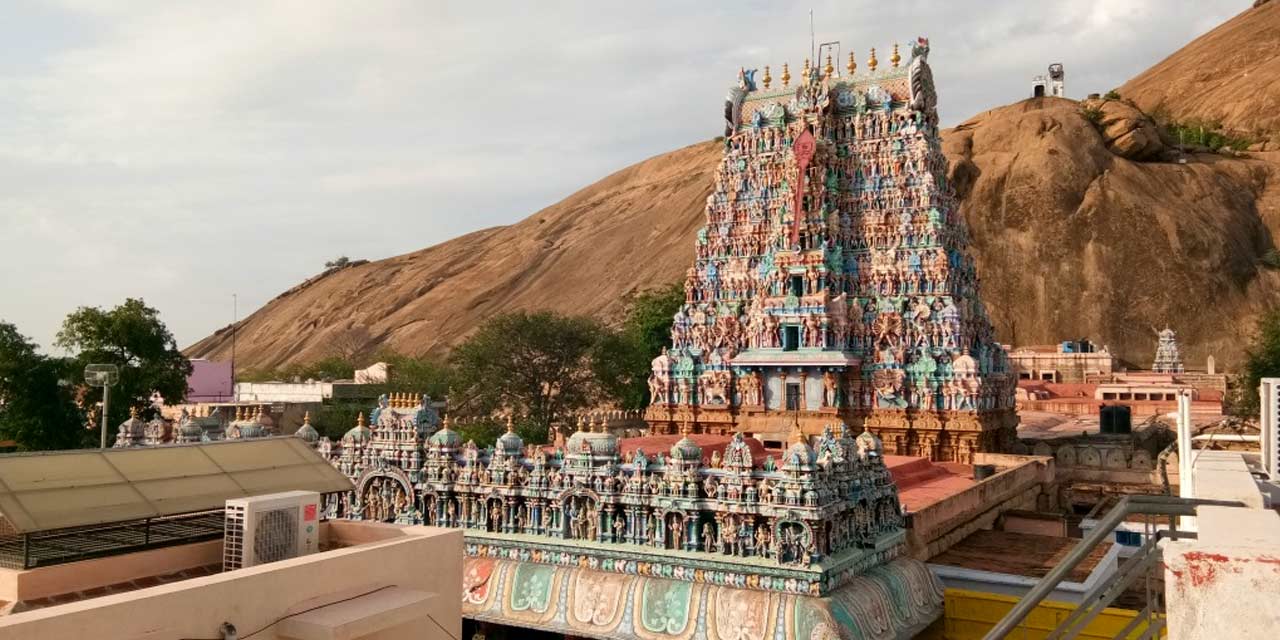 Place to visit near this Temple
Thiruparankundram Ecological Park
Thiruparankundram Ecological Park is a place of recreation for people of all ages; Kids can run around and enjoy the swings, while adults can enjoy the breathtaking view of the surroundings and the 500 trees of different sizes. The park is really a lively place and you can enjoy a lot when you go on a picnic.
Keeladi
Keeladi Excavation Site is a large scale excavated investigation site in Tamil Nadu which contains ruins of ancient dynasties of Tamil Nadu. You can explore the place on a picnic as you enrich yourself with the age-old culture of the state and gain knowledge and understanding of the processes involved in extracting information from the ruins. It is a fun place for picnic for those who love to gain knowledge.
Yanai Malai
Yanai Malai is a popular tourist destination near Madurai which is a protected monument in Tamil Nadu. It is ideal for a picnic with the family as you can see Jain sculptures, Shaivite temples, Vaishnava temples and much more. It is indeed a serene place to have a relaxing picnic and you must include it in your itinerary.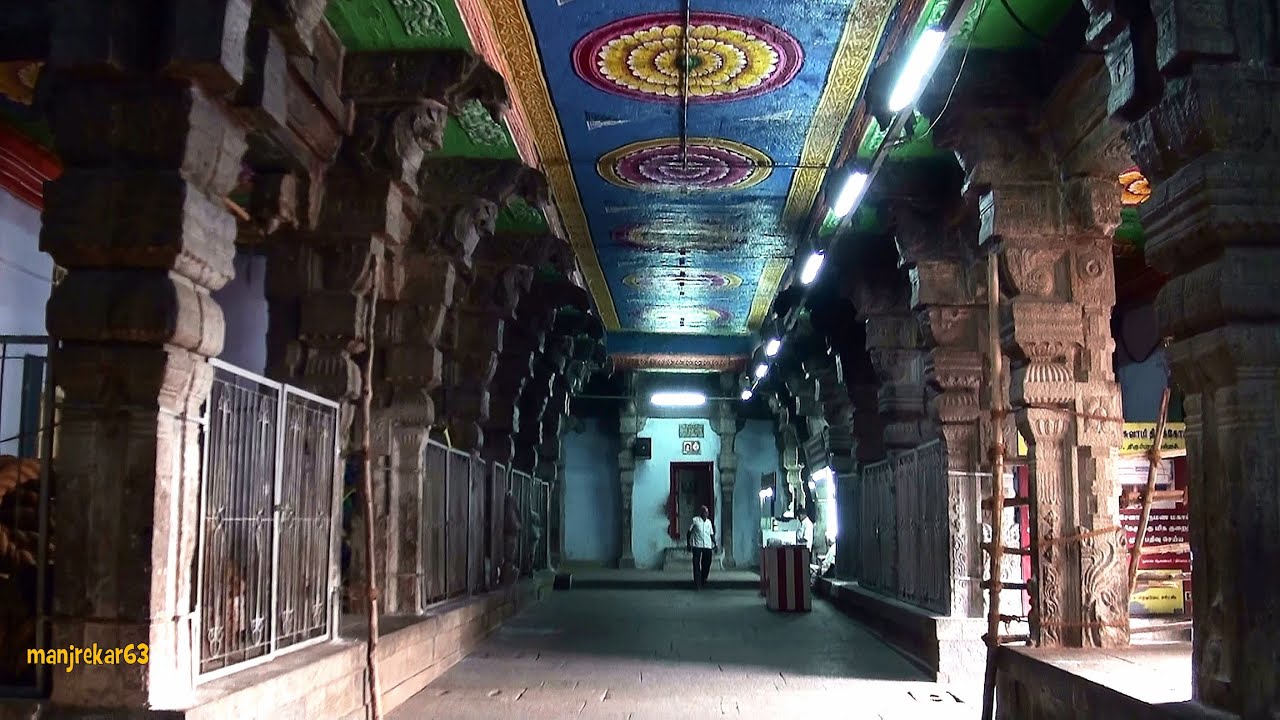 Also Read: Kalabhairaveshwara Swami Adichunchanagiri Temple: Timings, and Travel Guide
How to reach Thiruparankundram Temple
By Air- Madurai is the nearest airport to Thiruparankundram and which is at a distance of ten kms away from the temple. There is ample local transport available from the airport to reach the temple.
By Train- The nearest railway station is at Madurai, from here you can easily reach this temple by using local transport services.
By Road- There is a bus stop very near to Thiruparankundram Temple. Apart from buses, there are many local transports like autos, taxis which can take you to the temple.
Subscribe our TFI Dharma YouTube channel to watch Devotional videos because we are here to serve Sanatana Dhrama: TFIDHARMA