Oftentimes, rich and powerful countries approach debt-ridden nations like Belize for restructuring their loans. These small nations, which are burdened with massive debts, are extremely rich in natural resources. The agreement between them and countries such as the US, Canada and the UK is based on unfair terms and conditions, as they promise to ease their loans in exchange for gaining control of their resources which include rivers, seas, forests etc.  This is known as "debt-for-nature-swaps".
Now, as small island nations spend a huge chunk of their budget in the maintenance of these natural resources, generally they accept the offer made by the governments of the US, UK and Canada and big organisations in the hope that they will take care of their ecological wealth. 
Same thing happened with Belize, which carries a debt of 130% of its GDP. In Belize's case, Nature Conservancy, an NGO created a subsidiary in the US called Belize Blue Investment Company. The BBIC raised $364 million from Credit Suisse, the money was then loaned to Belize's government. Credit Suisse, through a shell company in the Cayman Islands, issued $364 million to finance the deal. 
Hence, Belize will repay the loan from BBIC in the next nineteen years at an interest rate of 3% which will rise to 6% in 2026. In addition, the Caribbean state must establish a $24 million conservation endowment, and commit to spending $84 million on conservation and 30% on protecting of its oceans. The US International Development Finance Corporation insured the BBIC loan, putting the US government on hook if Belize doesn't pay. 
Unfair deal  
However, the debt-restructuring procedure is tremendously expensive and adds another layer of financial burden on developing states. 
Generally, debt-ridden nations approach the World Bank and the International Monetary Fund which provide them loans at low-interest rates and they use these funds to pay back their old debts. But the debt restructuring process of  "debt-for-nature-swaps" stinks of unfair terms as there are many hidden costs which nations fail to notice at the time of inking the deal. These costs are legal fees, accounting charges, cuts to the IMF and World Bank etc. In Belize's case too, this is clearly evident.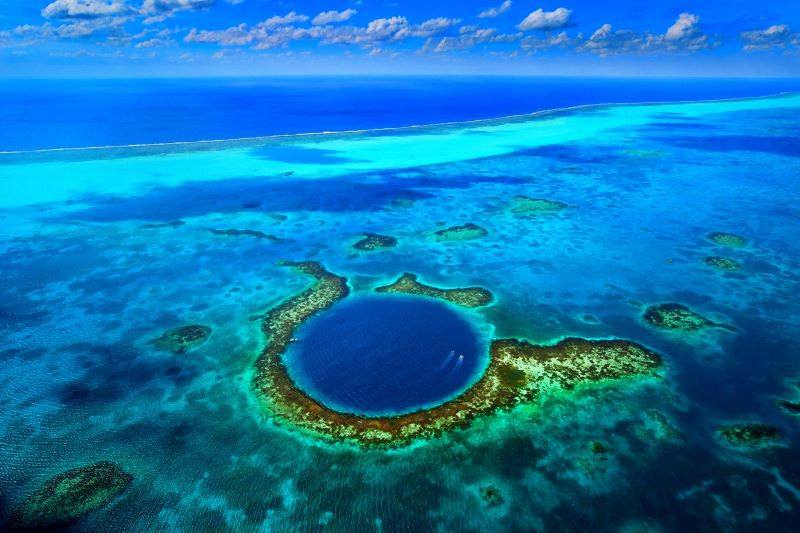 Read more: Belize is on a mission to empower the backbone of its economy
Harsh reality  
The subsidiary of the Nature Conservancy, Belize Blue Investment Company, was set up in the US. It took a loan from the US government of $364 million and made Washington as its insurer. Meaning if in future anything goes wrong, for instance Belize goes rogue and refuses to repay the loan, then it will be the US which will have to repay it.  But obviously the money for the repayment is going to come from taxpayers' pockets which will be a burden on them. The government is not going to use its funds from sovereign bonds for this purpose.  
Therefore, the concept of "debt-for-nature-swaps" is not in the best interests of Belize in particular and other Caribbean nations in general.  
Since, most of these island countries are rich in natural resources which are a major source of tourism as well as a protective shield against natural calamities which are prevalent in the Caribbean. For instance, coral reefs protect against flooding. By giving control of their natural wealth to rich countries, Belize is making a huge blunder. 
Secondly, rather than relying on the debt restructuring agreement of the "debt-for-nature-swaps", Belize can depend on the IMF and World Bank whose loans' interest rates are not a major financial burden which will hinder their economic progress in the long run. 
Read more: Belize is going to be completely taken over by US in next 10 years
This entire concept is nothing but a farce, created to disguise the sinister intentions of the US and other rich countries to take over the resources of small nations and profit from them. To the entire world, this is nothing but an act by the US and its allies to show that it cares about the environment whereas the reality is the exact opposite.