There is no doubt about Nigeria's importance in the global economy. Nigeria is one of Africa's largest countries and one of the world's greatest oil producers, giving it a weight that no other country on the continent can match. Apart from oil, Nigeria has a substantial mining sector, with many resources scattered across the country that are mainly untapped.
However, a developing African nation will never be music to the ears of Western nations. Colonial powers are unable to withstand the rising of impoverished nations. They want the Global South to be permanently dependent on the West. This is precisely why Western nations have gone to great lengths to hinder Nigeria's economic process.
For the past 20 years or more, Nigeria's democracy has been stable, and the business climate has been favourable.
For many outsiders who are quick to discount Africa's potential, this optimism may come as a surprise. But Nigeria has always been a favourite among global investors. According to the Absa Africa Financial Markets Index 2021 (AAFMI), Nigeria is the third most attractive country in Africa for foreign investment in 2021. Nigeria is just behind Egypt and Ethiopia when it comes to FDI in Africa.
The Nigeria is among the most promising poles of growth in Africa and attracts numerous investors in the sector of hydrocarbon, energy, buildings etc. According to the UNCTAD 2021 World Investment Report, FDI flows to Nigeria totaled USD 2.4 billion in 2020, showing a slight 3.5% increase from the previous year (USD 2.3 billion in 2019), despite the global economic crisis triggered by the Covid-19 pandemic.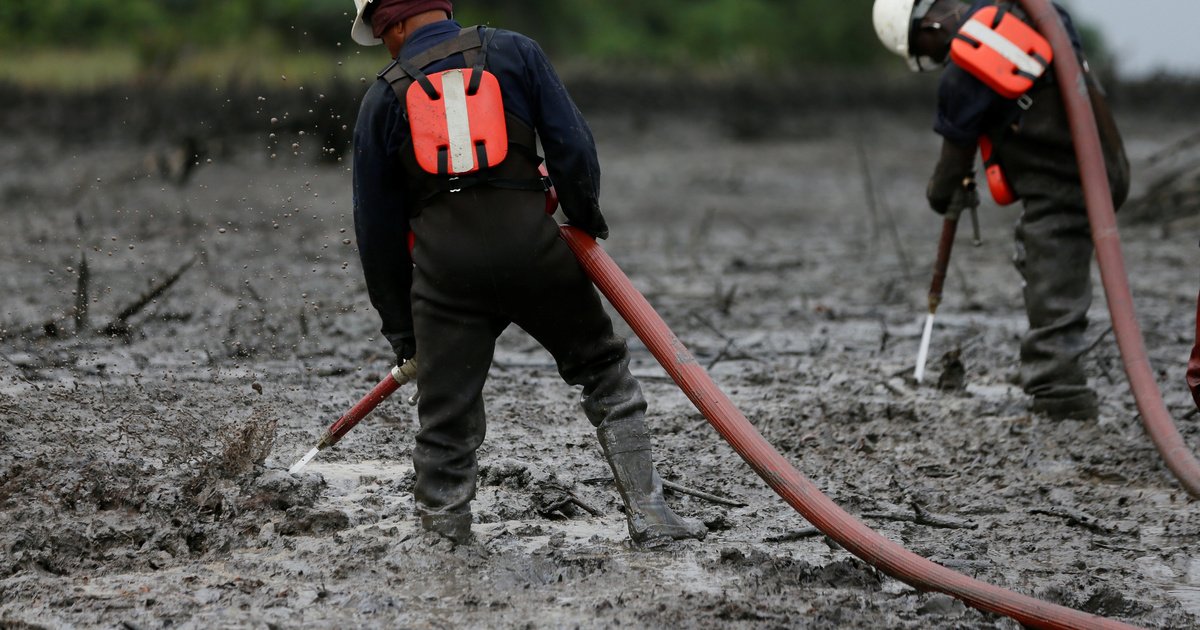 The West Plunders Nigeria
Now, according to recent figures, Nigeria is the world capital of oil theft, with at least 400,000 barrels lost every day. The larceny is wreaking havoc on Nigeria's economy. The Nigerian naira has recently dropped to historic lows against the US dollar, and the government is straining to satisfy its foreign exchange obligations. 
To be clear, the Western authorities have given their blessing to this entire illegitimate affair in order to assist an otherwise docile Europe desperate for oil. Stolen oil of Nigeria worth billions of dollars is sold every year on international markets and much of the proceeds are laundered in world financial centres like Britain and the United States.
Furthermore, the energy-hungry West wants to seize Nigeria's resources, even if it means destroying its democracy. We previously highlighted to our readers how US Secretary of State Antony Blinken advised installing a "puppet president" and talking about "free and fair elections" in Nigeria.
Also Read: Nigeria warns the West for oil theft, bombards Shell in the process
America has also begun to use multilateral organisations such as the World Bank to frighten Nigeria into submitting to American diktats. History demonstrates how global institutions such as the World Bank have long defended the interests of the United States of America. A few days ago, Washington attempted to use the World Bank to prophesied a dark future for Nigeria, in order to intimidate the poor country and persuade it to seek American assistance.
The World Bank projected Nigeria's growth to decelerate to 2.9 per cent. The Washington based institution also suggested some relief measures to the African nations. It is to be noted here, this was also part of a major plan to keep Nigeria entangled in a web of aid and dependency and thereby provide America an avenue to interfere in Abuja's  internal affairs.
However, African countries such as Nigeria have begun to see this malicious game being played by America and US-controlled institutions such as the World Bank. Nigeria has demonstrated a great determination to fight Western colonialism by adopting significant measures to combat oil theft, fighting economic problems, and launching domestic reforms. And the success has translated into substantial numbers.
For instance, annual inflation in Nigeria dipped in December to 21.34% after 10 straight monthly increases, the statistics bureau said. Thus, Nigeria defied the World Bank's apocalyptic predictions.
Although there is much space for improvement, the country's growing importance cannot be overlooked. Yes, corruption has hampered Nigeria's development, but progress is encouraging. Today, the West African country is Africa's economic superpower, battling fraudulent activities while simultaneously seeing an increase in foreign investment. We can firmly say Nigeria's emerging power will undoubtedly shape both the world's and the African continent's destiny.