Blackrock Fund: You may already be aware of that Biden, Trudeau, and some other western leaders are simply carrying out the orders of two men named  Mr. Wink and Mr. Schwab, also the top global elites. The grandmasters of sleaze and liberal ideologies are currently promoting a "green energy" agenda. No doubt, that's a good thing, but regrettably in the guise of an "artificial energy shortage." Yes, we are all just pawns of their small matrix.  Wake up to reality.
According to a recent study by Global Research, the world's energy crisis was deliberately started by Blackrock Investment Fund, a well-known fund with numerous government ventures around the world. According to reports, western corporate and political circles have long planned to use the current energy crisis to dismantle industrial economies in the name of a dystopian Green Agenda. That dates back to a time frame that was years before February 2022, when Russia began its military operation in Ukraine.
All of this was part of a massive strategy to obstruct practically all energy exploration and projects involving fossil fuels. Because these scamps wanted to promote green energy, which was the next big thing for them.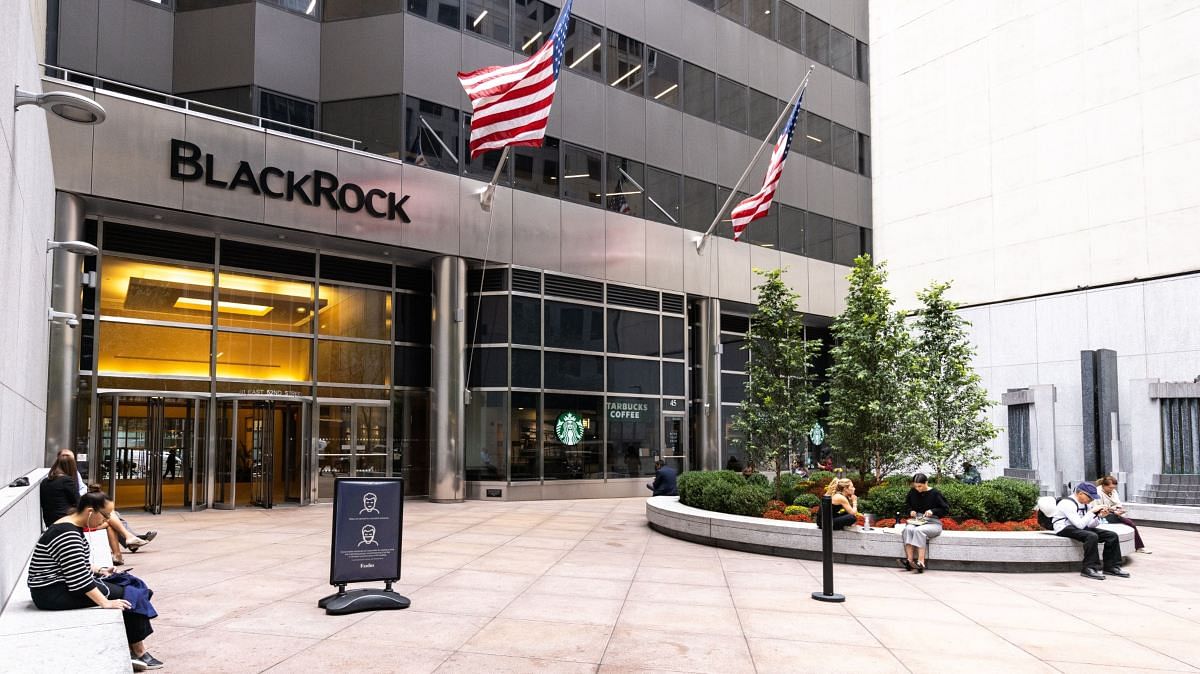 Blackrock : denial to funding
 In January, 2020  on the eve of the economically and socially devastating covid lockdowns, the CEO of the world's largest investment fund Blackrock, Larry Fink of Blackrock, issued letters to Wall Street colleagues and corporate CEOs. In the letters, Fink delivered the new agenda for capital investing. He declared that Blackrock will exit certain high-carbon investments such as coal, the largest source of electricity for the USA and many other countries.He added that Blackrock would screen new investments in oil, gas, and coal to determine their adherence to the UN Agenda 2030 "sustainability."
Fink warned that the world's largest fund Blackrock would begin to disinvest in oil, gas, and coal.  "Over time," Fink wrote, "companies and governments that do not respond to stakeholders and address sustainability risks will encounter growing skepticism from the markets, and in turn, a higher cost of capital.
Read More:EU is deliberately starving Africa by stockpiling food reserves that it doesn't need
Echoing WEF
Well, denial of  Blackrock was in line with WEF's agenda of 2030. WEF has a Strategic Intelligence platform that includes Agenda 2030's 17 Sustainable Development Goals. In June 2019, the World Economic Forum and the United Nations signed a strategic partnership framework to accelerate the implementation of the 2030 Agenda.  By 2022, more than $1 trillion was invested in oil and gas exploration and development worldwide in just two short years was exited. The slow demise of the oil extraction industry resulted in BlackRock and other Wall Street investors ceasing all of their external investments.
Read More: Spying, mind control, and other things: The five most dangerous ideas discussed at the World Economic Forum
The Henchmen at work
Now, this disinvestment was marketed and sold by deceiving the public. The political liberal leaders played a really massive role here. In 2019, Biden announced, "We are going to get rid of fossil fuels…" In December 2020, even before Biden's inauguration, he named BlackRock Global Head of Sustainable Investing,
Brian Deese, to be Assistant to the President and Director of the National Economic Council. Here, Deese, who played a key role for Obama in drafting the Paris Climate Agreement in 2015, has quietly shaped Biden's war on energy. Even worse, Biden's aggressive environmental rules and BlackRock ESG investing mandates killed the US refinery capacity. The buggers were later joined by the EU whose President of the EU Commission, the notoriously corrupt Ursula von der Leyen left the WEF Board in 2019 to become EU Commission head.
Read More: Bill Gates joins hands with Monsanto to create large-scale famine in the United States
 Significant carbon taxes and other restrictions on oil, gas, and coal in the EU were imposed long before after the Russia's actions in Ukraine. The worst energy and inflation crisis in history is being brought on by a combination of the fraudulent Fink ESG agenda in the Biden administration and the EU Zero Carbon madness.
As mentioned earlier, we all are just a pawn of their matrix. The global elites singlehandedly destroyed the energy sector for transition and guess who all are paying for this mishap. Make no mistake, Blackrock, WEF and the West are none less than criminals. They created an artificial energy shortage for their own dystopian agenda.