New Ukrainian government: In the largest prisoner swap between Russia and Ukraine since the initiation of Moscow's military operation, Putin's regime released 215 prisoners in return for 55 prisoners from Ukraine. Among those 55 released prisoners, one included a close ally of Vladimir Putin named Viktor Medvedchuk.
Now, ever since the taste of freedom, Medvedchuk is on a quest to become the next leader of Ukraine
Earlier, TFI Global explained that it was strange that Russia released 215 Ukrainians for just 55 prisoners. The answer to this question is Viktor Medvedchuk. Medvedchuk, a former Ukrainian MP and one of Putin's close aides was among the released prisoners.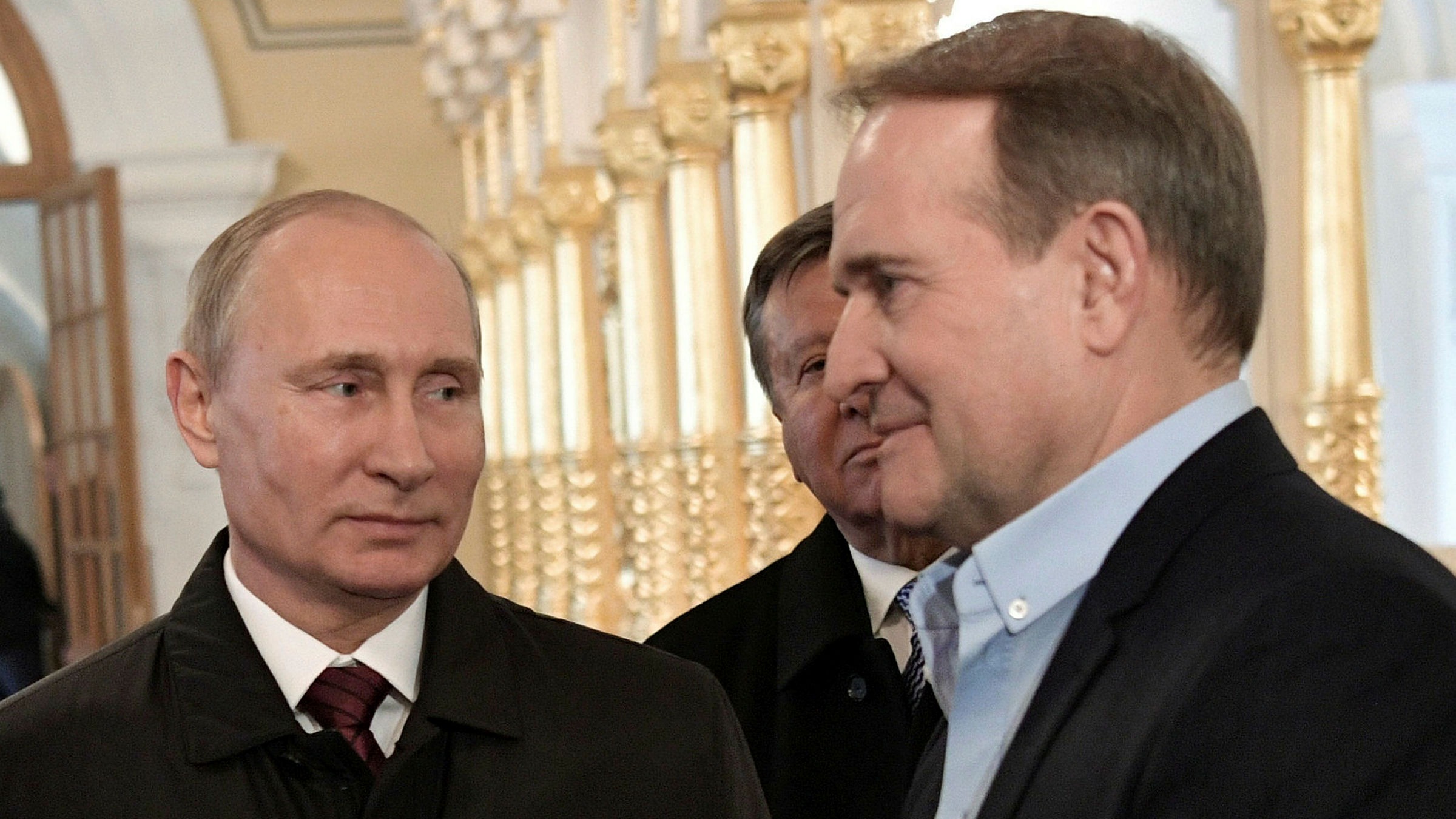 Medvedchuk, who is now in the safe custody of Russian authorities, is the victim of political persecution perpetrated by the authoritarian government of Zelensky. The opposition leader was arrested by Ukrainian authorities in April last year and stripped off his Ukrainian citizenship.
Also, following the annexation of Crimea in 2014, Kyiv launched a campaign of misinformation and torture against Medvedchuk. The incompetent leader of Ukraine, Volodymyr Zelensky, falsely accused him of financing terrorism and later charged him with treason in May 2021.
Zelensky is frightened by the popularity and influence of Medvedchuk in Ukraine. Zelensky knows that if he loses the war and his government is toppled, then Medvedchuk will be appointed as the president of Ukraine. In fact, even the US government acknowledged that Medvedchuk is a potential replacement for Zelensky as a pro-Russian leader if there is a coup in Ukraine in future.
Read more: Sean Penn and Volodymyr Zelensky- A match made in heaven
Also, Putin has indicated that he would negotiate a peace deal with Medvedchuk as Ukraine's president and not Zelensky whose untrustworthiness and deceitful politics have exhausted any hope for a peaceful reconciliation.
Russia's main reason behind the prisoner swap with Ukraine is to appoint Medvedchuk as president. It is certain that when Zelensky's regime will be overthrown, Medvedchuk will become Ukraine's president.
Political comeback
Now, recently Medvedchuk is back in the headlines following the publication of an article he wrote in the Russian newspaper Izvestia. The Kremlin still views him as the leader of the pro-Russian political class in Ukraine which has been subjected to political persecution and systematic state violence by Zelensky.
Medvedchuk's article stresses the significance of the creation of a government for Ukraine which takes care of the aspirations of Ukrainians and upholds political dissent in Kyiv which has been systematically repressed by Zelensky's draconian government.
Read more: The West banned Russian athletes but Zelensky alleges discrimination
Medvedchuk also calls for the initiation of a political movement for Ukrainian who refused to get intimidated by the atrocities of Zelensky and whose patriotism does not allow them to let their nation become a battleground of the blunderous policies of the inexperienced comedian of a president.
In Putin's view, the former leader of the pro-Russian For Life party remains a key figure in Ukrainian politics. The Kremlin has placed its hopes and ambitions on Medvedchuk. It seems that Russia too wants to establish a Ukrainian government in exile and if that happens, Medvedchuk will be the most ideal candidate for the Ukrainian presidency.
Therefore, the resurgence of Medvedchuk in international affairs in general and the domestic politics of Ukraine, in particular, will have significant repercussions for Zelensky's regime. Medvedchuk's call to action against the current inept and dishonest Ukrainian government may facilitate in starting of a global movement.