NATO has yet again chosen a sovereign country as bait to instigate Russia. After Sweden and Finland ditched NATO, it is forcing another Russian neighbour to go after Russia.
That country is none other than the southwestern neighbour of Russia, Norway. Apparently, Oslo has fallen into the well-woven trap of infinite diplomatic blunders of the US and Europe.
Preparations are being made for the international exercise Joint Viking in Norway. Around 750 soldiers from the US Marine Corps, the UK and Netherlands are already in place. The winter exercise, scheduled for March, will gather 10,000 Norwegian and NATO troops.
The main activity will occur in Troms province, which is located in the northern part of the nation, between March 4-16, 2023.
The military drill will take place against the backdrop of the Russia-Ukraine war. The Norwegian Armed Forces stressed that the security situation in Europe is deteriorating and noted the significance of well-trained military forces, especially for a strategically located country like Norway.
Norway's politicians and high-ranking officials justified these initiatives by citing Russia's military preparedness in the Arctic region.
Norway has also allowed the US to operate its Navy submarines in the Norwegian naval base which is built under a mountain. In fact, a deal to re-open the once-secret facility has also been made between Oslo and Washington in 2020.
Why did NATO choose Norway?
NATO, which is now involved with Norway in a military exercise, has been losing its capability, strength and credibility over time. TFI Global explained earlier that the military bloc has been criticised for lacking unity, order and a proper structure of decision-making.
Some member countries have even expressed breaking away from this flawed body, which is dominated by just a few countries.
Read more: Turkey begins digging the grave of NATO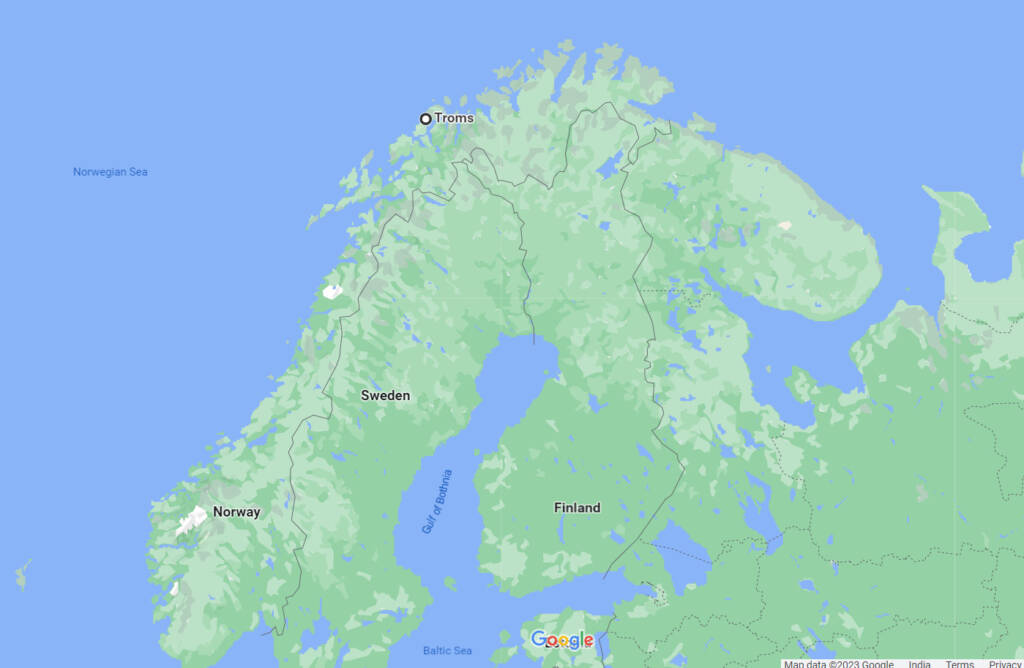 In fact, in 2018, then-US president Donald Trump criticised NATO member countries for not contributing enough to the bloc's defence budget.
Resembling Trump's claims, French president, Emmanuel Macron, also condemned NATO for being "brain dead". He noted that the organisation does not have any coordination and proper strategy. Similarly, the Croatian government too lambasted NATO for its lack of response to a military drone which came from a Ukrainian war zone and crashed in its capital.
Therefore, in order to counter the claims of countries like France and Croatia and prevent the eradication of its relevance and existence, NATO is taking several steps.
One of these steps is the military drill with Norway. NATO is using the Scandinavian country in its agenda to stay relevant and display to the world in general and Russia in particular that its strength has not waned.
The drill can lead to a conflict
However, NATO will only end up creating problems for Norway. The US and Europe pushed Kyiv into a war which has stolen countless lives and caused a widespread economic catastrophe. Had Ukraine not paid attention to the persistent lies of NATO and not promoted its nefarious agenda, the conflict with Moscow would have been resolved peacefully.
Read more: NATO fears losing its existence, its desperation to stay afloat is apparent
The same tragedy can happen to Norway if it continues its military exercise with NATO. Apparently, Oslo is under the belief that the drill is intended to boost the military capability of its forces, but it is oblivious to the fact that the exercise is actually another conspiracy of NATO to provoke and intimidate Russia.
Therefore, if Norway goes ahead with this military drill with NATO then it will most likely end up hurting its political, diplomatic and economic interests.
Considering that Putin would view this drill as a direct challenge to Russia's territorial integrity and sovereignty, things for Oslo could take a serious turn for the worse.