Food is an essential purchase for all Canadians, whether at the grocery store or out at a restaurant. Through these regular purchases, consumers are more likely to notice and place greater importance on price changes. Unfortunately, since late 2021, the year-over-year price increases for food sold in stores have outpaced headline consumer inflation, growing over 10 percent in August, September, and October 2022. September 2022, Canada saw the fastest pace of yearly prices increases (11.4 percent) for food purchased since 1981, which remained high in October at 11.0%.
Since the onset of the COVID-19 pandemic, many factors have impacted prices at the grocery store, such as supply chain disruptions, labor shortages, changes in consumer purchasing patterns, poor weather in some growing regions, tariffs, higher input costs, and higher wages. Unlike past trends, many of these conditions and pressures have been occurring simultaneously or in a more pronounced manner, leading to broad-based increases in food prices in Canada.
Food Inflation 
Reflecting the importance of food to consumers, the food component is the third largest of the eight components that make up the Consumer Price Index (CPI), following shelter and transportation. The food component comprises 15.94% of the 2021 basket. Due to its essential and frequently purchased nature, consumers of Canada are significantly impacted when food prices increase. According to data from the Portraits of Canadian Society survey conducted in April 2022, 43% of Canadians surveyed reported they are most affected by food inflation and 20% of Canadians are very or somewhat likely to obtain food from community organizations in the next six months.
The prices of food is rising at the highest rate in 41 years, putting millions of people of Canada at risk- from burning a major hole in their pockets to exposing them to health calamities.
Additionally, the rise in food prices in Canada has led to some bizarre instances. Recently there has been an increase in social media users proudly declaring that they've been shoplifting from major Canadian grocery stores (or supporting those who do so) in retaliation against rampant "greedflation."
Read More: Food Banks are failing to fix the chronic hunger of Canada
Consumers are losing patience as supermarket prices increase well beyond the rate of inflation, while corporate behemoths make record profits. Some people seem to be so fed up with the daily battle that they are willing to face criminal charges (theft under $5,000) to get back at the system or avoid starving.
Dr. Sylvain Charlebois, a frequent media commentator and senior director of the Agri-Food Analytics Lab at Halifax's Dalhousie University, reported this week that while grocery theft "has always been a major problem" for the industry, it is now "worse than before" after more than a year of price hikes due to (or under the guise of) inflation.
According to some industry data, an average-sized food retail store in Canada can have between $2,000 and $5,000 worth of groceries stolen per week," he wrote in a piece published Jan. 10. "With the relatively narrow profit margins in grocery, this amount is huge. To cover losses, grocers need to raise prices, which means we all pay for grocery theft."
With the average family of four expected to spend more than $16,000 on groceries this year — roughly $1,066 more (or seven per cent) than they did in 2022 —  and food bank use spiking to new all-time highs, some might argue that Canadians are already paying dearly for "grocery theft" of a different kind.
Read More: Even food banks are going bankrupt in Canada now, and the consequences will be disastrous
Canadians resort to Shoplifting 
Many appear to be of the mind right now that shoplifting is an appropriate response to what's been happening with grocery prices in Canada, and that consumers should avoid ratting on those who steal, as they may be in a desperate situation.
Many discussions are now happening among Canadians, especially the youth, on the virtues of capitalism, human rights, corporate greed, excessive food waste, and who precisely is the bad guy in all of this. However, blaming capitalist greed for rising prices is an incorrect diagnosis.
In an era when the media and even education system magnify emotions while neglecting facts and logic, it's no surprise that so many individuals understand economics in terms of greed. Individuals, particularly educated adults, now justify multimillion-dollar corporate executive pay as the result of "greed."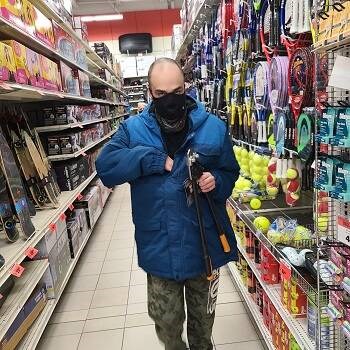 Stealing is a crime that cannot be considered kosher in any way. Have we now reached a point when stealing from oligarch-owned stores is a socially justified? If so, where does it end?
Read More: Trudeau's aggressive green agenda is harming Canada's agriculture
As sympathetic as many Canadians are, it's vital to remember that shoplifting is a federal offence punishable by fines of up to $2,000 and possible jail time under the Criminal Code of Canada. The fact that more individuals than ever are prepared to take this charge in order to put food on their tables is something worth paying attention to as well as acting on. Canadians should demand structural changes from the government rather than blaming their agony on capitalists.