Once a reluctant player in East Africa, Tanzania has come a long way in its quest for a greater role in the region. In recent years, the country has achieved some spectacular successes and is no longer a fence-sitter when it comes to its economic engagements with its neighbours. Tanzania has been very active in East African initiatives such as EACOP, MV Mwanza, and the construction of natural gas pipelines. As a result, this resurgent Tanzania has gained significant prominence in the East African region and is now playing a leadership role in the region, which poses a threat to Kenya.
Tanzania's leadership in the EAC
Tanzania is currently involved in numerous projects in the East African region. The late Julius Kambarage Nyerere, who was a Pan-Africanist and former President of Tanzania, would have been delighted to see Tanzania playing such a prominent role in the East African region, where it was once only a marginal player.
Recently, Tanzania approved the construction of the 1,443-kilometre, $3.5 billion East African Crude Oil Pipeline (EACOP), which will transport crude from oil fields in Uganda's Lake Albert region to the Tanzanian port of Tanga in the Indian Ocean. This construction approval marks a major step forward for EACOP, which has faced concerns over "human rights and the environment".
The European Union had even passed a resolution condemning the project, but the Tanzanian government was aware of the motivated tactics to derail developmental projects in Africa and stall its growth. Therefore, the government strongly pushed back against such interference from the EU. It is not surprising that the government dismissed the concerns about human rights and the environment surrounding EACOP as "propaganda".
Read More: The west backed green goblins are not letting Africa develop
Tanzania's developmental projects
On February 12th, Tanzania launched the MV Mwanza, the largest vessel in East Africa, on the waters of Lake Victoria. This 93-meter-long vessel, built in Tanzania, will carry up to 1,200 Ugandan, Kenyan and Tanzanian passengers to Port Bell, Kisumu Port, and other destinations on the lake. Further, the MV Mwanza is also expected to provide a further boost to burgeoning trade across Africa's great lakes.
Last year, Tanzania announced, that together with Burundi, it would establish a 2,561-kilometre standard gauge railway from the port of Dar es Salaam to the latter's capital, with construction work on the first 1,219-kilometre phase currently underway.
At its north-western border, Tanzania is collaborating with Rwanda and Burundi on the Rusumo hydroelectricity dam, the first tripartite infrastructure project in East Africa in nearly 50 years. This project will develop renewable hydroelectric power as part of a broader program to support sustainable management of the Kagera river basin and promote growth and poverty reduction. Additionally, Tanzania and Kenya agreed to fast-track the construction of a 600-kilometer natural gas pipeline between Dar es Salaam and Mombasa last year.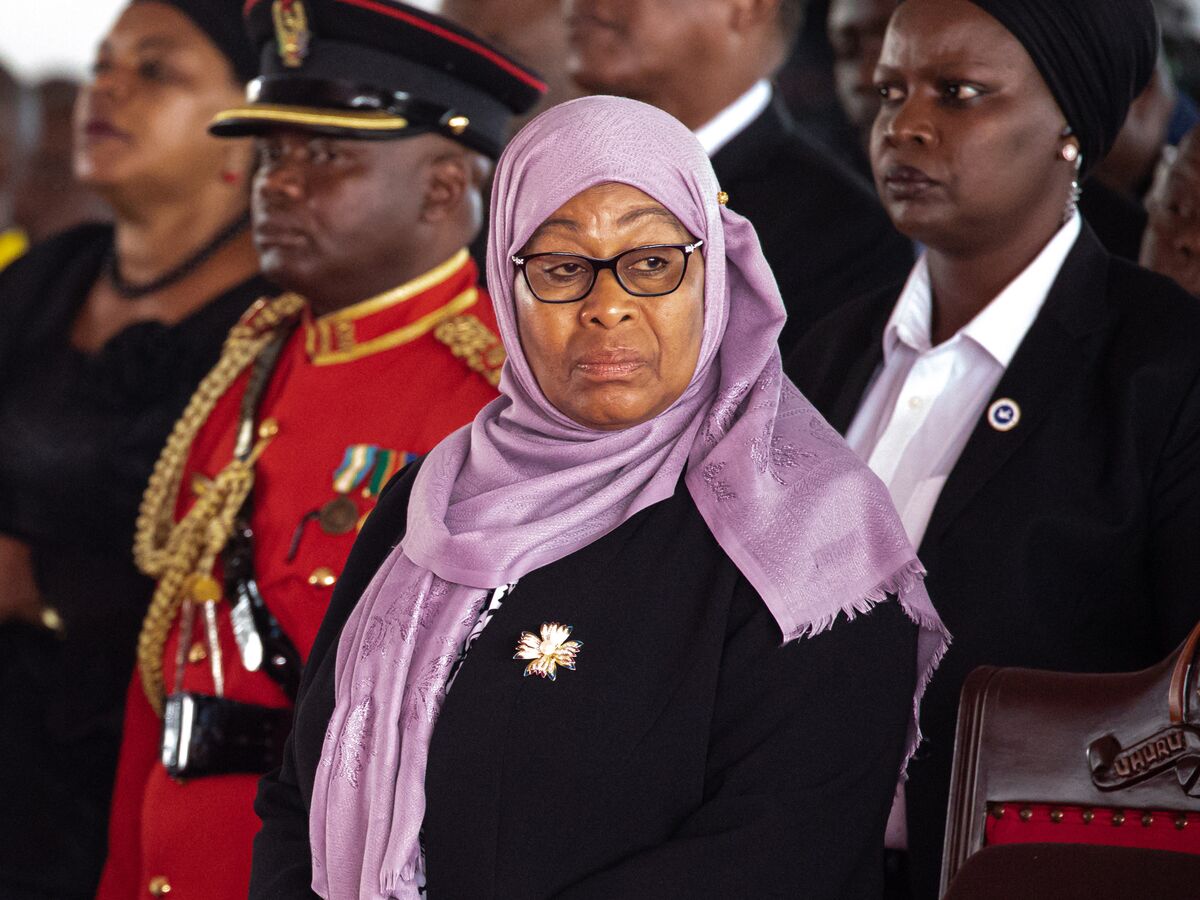 Thus it can be seen that Tanzania is at the centre of many of the ongoing and upcoming joint projects of the East African Community states. Further, these ambitious flagship programs have significant socio-economic importance, and Tanzania's active participation and leadership are crucial. For instance, Tanzania cannot simply cut and walk away with its portion of the EACOP because Uganda would not be able to pump the oil, just as Uganda can't throw a tantrum and walk away with its crude oil because it would have no pipeline to take it to the port. Likewise, Tanzania cannot deny Rwanda power from Rusumo and tell it to go and hang because Rwanda would shut down the sub-station and vice versa.
Read More: Tanzania is going to be Africa's largest energy hub in the Indian Ocean
Tanzania vs Kenya
The increasing involvement of Tanzania in major developmental projects in the East African region is a challenge to Kenya's ambition to play the role of a regional leader. Tanzania's active pursuit of its growth agenda and its central role in the ongoing and upcoming joint projects of the East African Community states threatens Kenya's trade influence in the region. If Tanzania wins the race to make its ports, like Dar es Salaam, the main import and export route for the EAC hinterland, it may push Kenya to the margin.
Read More: Kenya's influence in East Africa is being threatened by a neighbour
Taking into consideration, Kenya's vision of being an anchor for peace and prosperity in the region may be challenged by Tanzania's growing importance and leadership role in the East African region. As Tanzania becomes a major player in the region, Kenya's quest for regional leadership may face stiff competition.
Tanzania which was once a fence-sitter is now standing on the precipice of greatness, and its rise may pose a challenge to countries like Kenya, which are also contenders for status of a "regional leader". Moving forward, only time will tell if Kenya could retain its big brother position or if Tanzania may emerge as the new giant in East Africa.