Algeria Israel deal: The realist perspective on how governments behave in international relations is fundamentally based on balancing. However, not every country is capable of expertly balancing its interests. The case of Algeria illustrates how a country's geopolitical aspirations can be doomed by inadequate balancing.
Algeria: secret deal with Israel exposed 
The political duplicity of the Algerian leadership has once more been revealed. Although the leaders openly declare their hostility toward Israel and refer to Tel Aviv as their "armoured enemy," they secretly conduct business with Israel. These secret commercial ties, concealed from the public by the Algerian junta, maybe just the tip of the iceberg, leaving many wondering whether there are other classified dealings.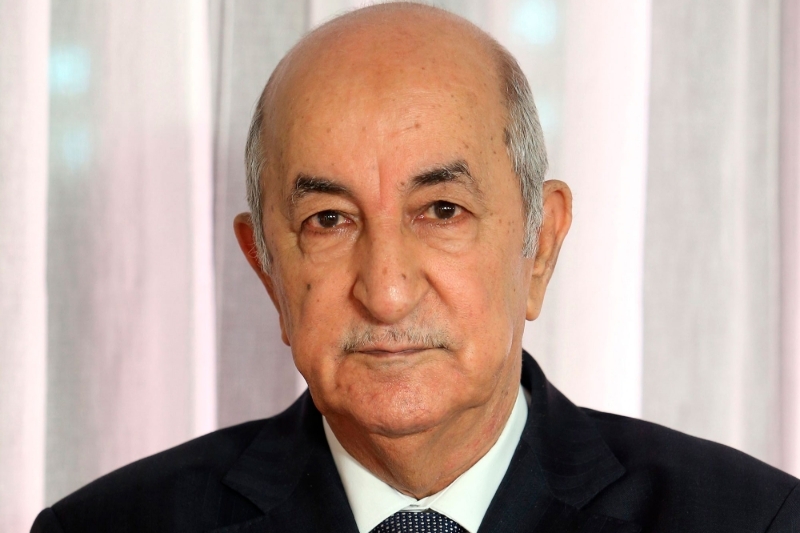 According to the United Nations COMTRADE database on international trade, the world's most comprehensive global trade data platform, Israel's imports from Algeria reached $21.38 million in 2022. The UN database publishes detailed global annual and monthly trade statistics by product and trading partner for use by governments, academia, research institutes, and enterprises. Data compiled by the United Nations Statistics Division shows that Israel's imports from Algeria stood at $15 million in 2021 and nearly $10 million in 2020.
Israel imports from Algeria a range of products, including inorganic chemicals, precious metal compounds, isotopes, hydrogen, rare gases, leather products, animal gut, harnesses, travel goods, and clothing accessories.
Officially, Algeria does not recognize Israel, boycotts it and publicly expresses its animosity towards it. Recently, Israel even condemned the severe expulsion of a senior diplomat from the African Union Summit, accusing Iran of orchestrating the move with help from Algeria and South Africa. However, behind the scenes, the ruling junta is trading with Israel and selling Algerian goods.
Read More: Israel's Africa Agenda Stumbles as AU Pushes Back
When Morocco restored ties with Israel in 2020 within the frame of the Abraham accords brokered by Washington, the Algerian regime launched a smear campaign against the North African Kingdom, known for its tolerance and coexistence tradition. But, the leadership of Algeria surreptitiously conducts business with Israel, exposing the depth of their terrible deception and threatening friendships with long-time allies.
Iran backstabbed 
These fresh allegations of Algeria's covert contacts with Israel may seriously jeopardize Algiers' friendly relations with Iran. Although Algeria and Iran have always had close relations, Tehran is currently using Algeria as a partner to fill the Sahel region's power vacuum.
Most Arab League nations supported Morocco's request to denounce Iran's destabilizing actions in the east and west of the Arab world last year, but Algeria disagreed. Moreover, since Tehran's bilateral relations with Rabat got strained, Iran is attempting to tighten its grip over Morocco by forging ties with Mauritania and joining hands with its adversary Algeria. As Algeria appears to be losing the battle with Morocco over Western Sahara, Iran is teaming up with Algeria to encircle Morocco and gain a geopolitical advantage.
It is believed that the Algerian regime is receiving drones from Iran, which are being supplied directly to the armed militias of the Polisario Front. Furthermore, it's possible that Iran wants to use the Algerian military system to build the most extreme branch of Islam in the Sahel and Sahara.
Read More: Algeria, Morocco, Mauritania, and Iran: A geostrategic upheaval is playing in North Africa
Therefore, if Tehran learns that Algeria, a nation Iran considers an ally, is establishing links with its arch-enemy Israel, it might terminate the friendship between Algiers and Tehran. Considering the scenario, Algeria must realize that geopolitical balancing is not a game for inexperienced players. The country still lacks the geopolitical expertise for such a sophisticated power contest. If it continues in this direction, it might eventually lose Iran's support, a potent ally.
Read More: Peeling the layers of Iran's interests in Mauritania